Link your Benefits and Council Tax Reduction account
If you have a My Account you can register to view your Housing Benefit and Council Tax Reduction details online.
You must have an benefits entitlement letter and a claims reference number to link your account. 
The steps to take:
Select the "Register" link, in the "Benefit services" section.

Select "Register" to register to view benefits.

Complete the online registration form with your details. You will need your claim reference number.
This is:
On the right of the entitlement letter
2 to 6 characters long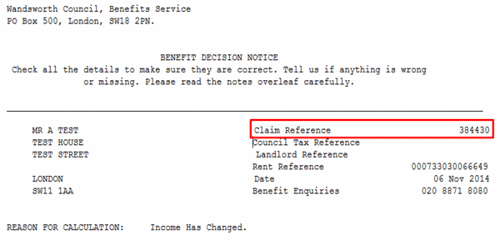 The claim reference number is on the right hand side of the benefits entitlement letter.
Check details of your claim
Select "View claim" in the "Benefit services" section.

Select the "View claim" link to check details of your claim.
You will be able to view your claim summary including:
Next benefit payment
Claim history
How benefits have been calculated
Find out how we have calculated your benefits and what you should do if information on MyAccount is incorrect.