What we are doing to build homes for Wandsworth people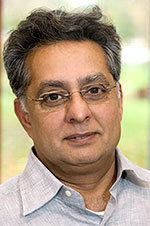 Barely a week goes by in London without reference to the housing crisis. I am not prepared to allow a situation where our sons and daughters are effectively priced out of the local market. This is why we are committing so much of our own resources to a major council housebuilding programme.
Wandsworth is an incredibly ambitious borough – we want the best schools, the best parks and best amenities. But our biggest desire is to make sure that people of all backgrounds can fulfil their own ambitions here and that is why this programme is so important.
Cllr Ravi Govindia CBE
Leader of Wandsworth Council
Our commitment
We are committed to:
Build 1,000 council homes
Deliver on more than 100 council-owned sites
Prioritise for local residents and workers
Maximise housing options for people on low and middle incomes
What we are doing
We are building 1,000 new homes for people to suit different budgets and needs with priority given to local people who live or work in the borough. 
Our aim is to maximise delivery of new homes for people on average or below average incomes, available to either rent or buy.
What we want to do
We want to:
Help people of all backgrounds living or working in our borough to secure a home right for them and more affordable
Make it easier for people to move into different types of housing as their needs change
Help communities stay together by ensuring that fewer people have to move
What else we are doing
We have:
Enabled delivery of 1,162 homes for shared ownership or low cost rent
Pledged £101 million for planned improvements to existing council homes up to 2020