How to compost at home
Published: Wednesday, July 10, 2019
Residents who want to recycle their food and garden waste can take advantage of special offers on composters.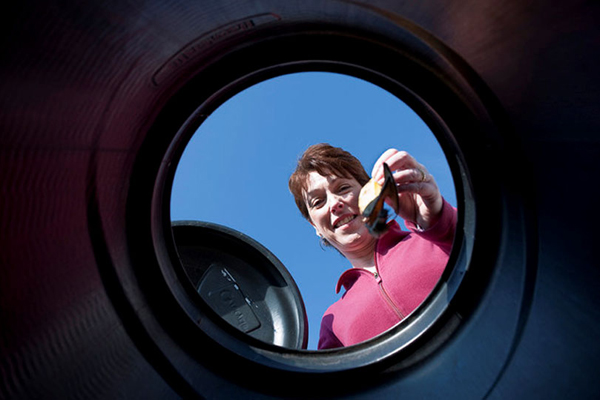 The council has teamed up with getcomposting.com to deliver offers on compost bins, water butts, Bokashi bins, wormeries and more. This means people without small gardens, or even no garden at all, can compost much of their food waste  Find out more.
Composting kitchen and garden waste at home can cut rubbish by around a third.  Compost can be made from uncooked vegetables and peelings, salad, old fruit, tea bags, coffee grounds, plant trimmings, grass cuttings, dead leaves, and dead bunches of flowers. You can also get vermin-proof home composting containers that can accept all food waste, including meat, fish, dairy and cooked food.
Community organisations and groups of neighbours are also encouraged to apply for funding through the Wandsworth Grant Fund for local composting projects. Find out more.
The council's cabinet member for community services Cllr Steffi Sutters said: "Wandsworth's residual waste does not go to landfill but is sent to the Energy from Waste Plant where it contributes to powering around 160,000 homes.
"Our analysis has always suggested that sending lorries to carry out separate food waste collections ultimately has little or no carbon benefit. However, we will be talking to local people around the costs, benefits and drawbacks of new approaches to waste collection as part of our new environmental strategy.
"Meanwhile we want residents to know that composting is possible even if they don't have a garden – a balcony or even a windowsill is enough. Take a look at the offers we run with getcomposting.com to see if any of these solutions would work for you."
The council will collect up to five bags of garden waste a week for free. Find out about disposing of and recycling garden waste
Find out more about special offers on home composting containers
Find out more about recycling and reducing food waste