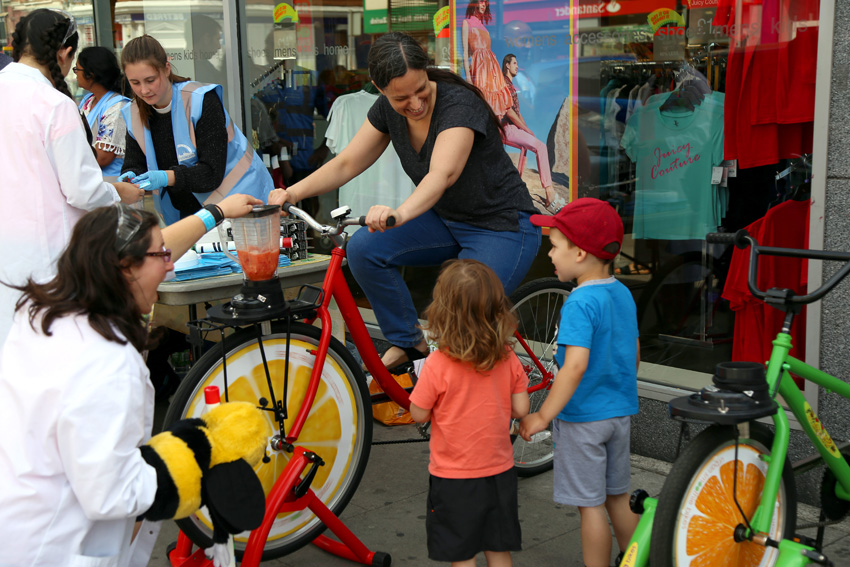 National Clean Air Day is about raising awareness of pollution issues, supporting people to reduce the amount of pollution they create, giving them tips how to avoid pollution and helping them work together to improve air quality.
The council is running two events at St George's Hospital, Tooting on June 19 and Southside Shopping Centre, Wandsworth on June 20. Residents, workers and visitors are invited to go along to have a go at roller racing where riders compete against each other on stationary bikes between 11am and 3pm.
Council staff and some of the borough's volunteer Air Quality Champions will be at the events between 9am and 4pm to chat to local people about simple measures they can take to reduce the amount of pollution they produce such as not leaving car engines idling, walking or cycle to work or school instead of driving, and avoiding wood-burning stoves.
In Putney, Positively Putney is asking passers-by to pledge to improve air quality - look out for the team in Putney High Street on June 20. Your pledges will be put online
This is the third national Clean Air Day supported by the council. Other measures taken to improve the borough's air quality include working with contractors to reduce pollution from building, lobbying for cleaner buses and installing an extensive network of car charging points.
Work with schools includes anti-idling campaigns to tell parents to turn off engines at drop-off and pick-up time, working, drawing up school travel plans to encourage sustainable travel and free cycle training. The council will shortly be consulting on a School Streets scheme at five borough primaries to see if parents and local people back proposals to close roads outside schools to traffic at drop-off and pick-up time.
Wandsworth has also recruited volunteer Air Quality Champions, to help spread the word about what people can do to reduce air pollution. If you are interested in joining them, get in touch.