Heathrow expansion plans undermine efforts to tackle climate change
Published: Tuesday, June 18, 2019
Wandsworth Council leader Ravi Govindia is urging residents concerned about climate change to register their opposition to the latest plans for Heathrow expansion which were unveiled earlier today (Tuesday).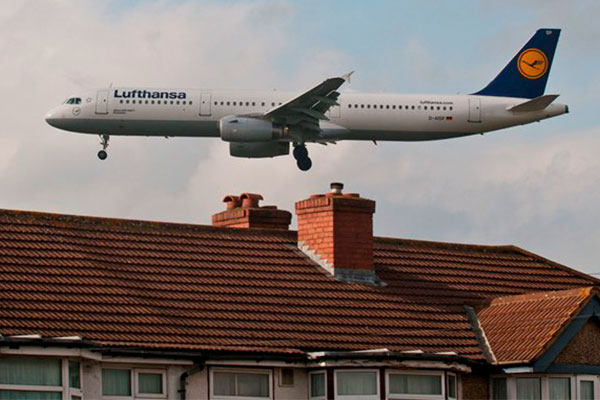 Heathrow's bosses have launched a fresh round of public consultation on their latest detailed plans to build a third runway. 
But Cllr Govindia is warning residents not to be fooled by the glossy consultation documents that have been produced by the airport's owners.
The 12-week consultation outlines Heathrow's plans to dig a giant tunnel for traffic on the M25 with the runway built on top of it.
The plans also call for rivers to be diverted, swathes of green-belt land to be replaced with airport buildings and new super-sized car parks. Hundreds of homes in nearby villages would also be demolished.
Cllr Govindia said: "These fanciful proposals for massive tunnels, re-routing rivers, demolishing hundreds of homes in nearby villages and destroying communities, all at huge expense, are further evidence of the misguided and blinkered thinking that lies behind these proposals.
"Heathrow already inflicts unacceptable noise nuisance and illegal levels of air pollution on millions of Londoners. A third runway would generate hundreds of thousands of additional flights and millions more car journeys, seriously undermining efforts to tackle climate change and air pollution. 
"The Government has failed miserably to explain how these proposals fit in with their commitment to reduce carbon emissions. 
"Such environmental vandalism should not even be up for discussion but the fact it's even being considered is the reason we are continuing our legal challenge to prevent the catastrophic impact a third runway would have on our residents and on the environment."
Residents can view the proposals and take part in the consultation by visiting the consultation website.
Following the High Court's decision in May to reject the legal challenge to Heathrow expansion brought by a coalition of London councils and others, expert legal opinion has been sought as to whether there are any grounds to appeal this decision.
As a result an application for permission to appeal has been made to the court, which is also being supported by Greenpeace and the Mayor of London.