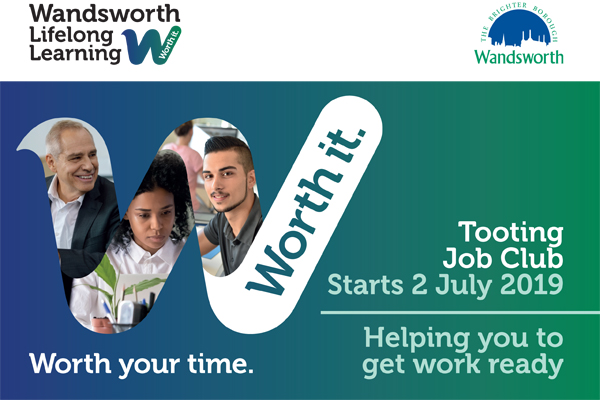 The club is being run by the council's Lifelong Learning team. It is completely free and will be held from 10am every Tuesday at Tooting Library, Mitcham Road.
Support will include
Advice from a career guidance specialist on careers, employment and training, including courses and apprenticeships. 
Advice on CVs, job applications and preparing for interviews
Help with searching for jobs and advice on the local jobs market
Access to computers and the internet
To find out email call Dustine Davies on (020) 8871 8955 or 07919 392 254,  email edlifelong@wandsworth.gov.uk or visit the Lifelong Learning website.