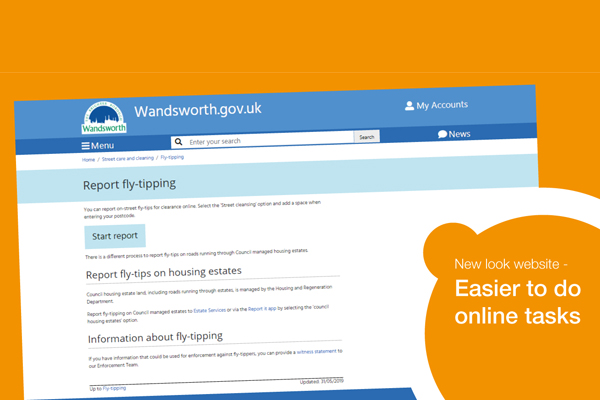 The site has a clean, uncluttered design with the services people need the most clearly displayed on the homepage. Finding your way around is also quicker and simpler, jargon has been stripped out and the site has a logical, user-friendly structure.
On the new site, residents will still be able to access the same services online as before, but along with the introduction of a better search facility, other added benefits include:
An improved experience across different devices, such as smartphone, tablet, laptop or desktop computer. You are accessing the same content, formatted for your device.
Easier access to the most frequently requested services.
Clearer routes to pay for, report and request services.
The council's cabinet member for communication Cllr John Locker said: "We hope that you find the new site to be a huge improvement. The launch is just the beginning as we will be making ongoing improvements to the new site including revising the content and creating more and improved online forms. Every change we make should make it easier for you to find information or access the service you want."
The council's cabinet member for finance and corporate resources, Cllr Rory O'Broin, said: "We have changed the focus of the website from giving out information based on the internal structure of the council to inviting users to carry out the most commonly accessed online tasks.
"This means people can visit the site and with just a few clicks do the jobs they need to do, whether it's applying for housing, finding your nearest stop smoking clinic or checking your refuse collection day."
Hannah-Leigh Morgan is the office manager for Citizens Advice Wandsworth, and often helps clients navigate the Wandsworth website. She gave her verdict on the new site: "It's much more streamlined and gets straight to the point. A lot of unnecessary information has gone and you can find what you're looking for straight from the home screen. I like the way there's a clearer split between information and things you can do, rather than all being mixed up together."
Visit www.wandsworth.gov.uk