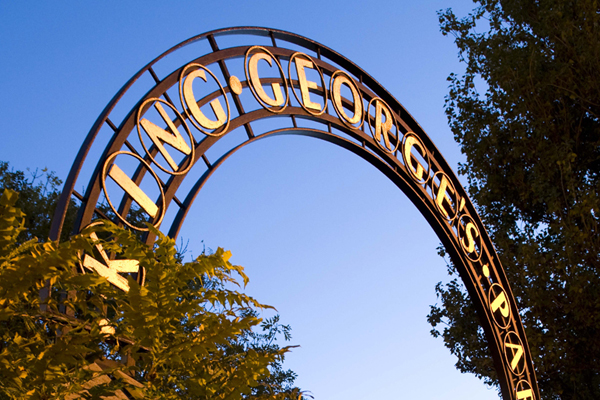 Local people were asked how they used the park and what improvements they would like to see, and their comments were taken on board in the new Management and Maintenance Plan published this week.
The park is owned by Wandsworth Council and managed by Enable Leisure and Culture. It is a Site of Borough Importance for Nature Conservation and as part of the Wandle Valley Regional Park and one of the aims of the management plan is to restore and enhance the river, natural habitats and landscape.
Originally named Southfields Park, it was laid out by unemployed soldiers and opened by King George V in 1923. At that time it included a menagerie, and during the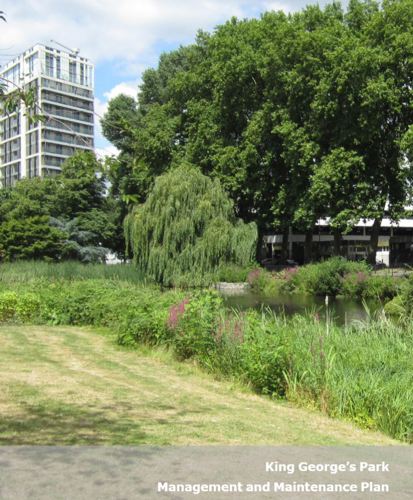 war around 100 prefab homes were built. The park was extended in 1994.
Current facilities include a playground, skatepark, tennis courts, a sports centre, a children's centre, sports pitches and allotments. The park is an important habitat for wildlife, including bats, frogs and toads, reptiles, invertebrates and birds.
Hundreds of local people responded to a public survey and took part in drop-in sessions and workshops on how they used the park, what they liked about it and what they thought needed improvement. Local groups and organisations, and national bodies such as Natural England, were also consulted.
The council and Enable Leisure and Culture have drawn up an action plan to set out how the park will be conserved and enhanced, and how any concerns raised during the consultation will be addressed over the next ten years.
Actions include:
Better signage and seating
Making the park more accessible for people with mobility issues,
Improving paths,
Enhancing the rose garden,
Improving cycle routes and ensuring shared paths are laid out in such a way to prevent conflicts with pedestriansInvestigating offering a concession to open a café
Continuing to minimise the use of pesticides
Improving sustainability, e.g. through waste recycling, urban drainage and efficient lighting
Extending and creating areas of natural grassland and dead wood habitats and developing a long-term tree strategy
A monitoring strategy to collect data on animals and plants
Restoring the historic drinking fountain and looking at installing new ones
Restoring the ornamental gates
Working with local groups to encourage people to use the sports facilities
Developing a Friends of King George's Park group
The plan will be delivered over the next ten years and will be annually monitored and reviewed.
Cabinet member for community services and open spaces Cllr Steffi Sutters said: "We'd like to thank everyone who gave us their feedback and helped us shape this management plan, which we hope will protect and enhance the park for future generations.
"The aim is to make the park more accessible and sustainable, encourage people to use it to stay fit and healthy and protect the wide variety of wildlife that lives there. It is a wonderful facility to have in the heart of our borough, and we want to keep it that way."