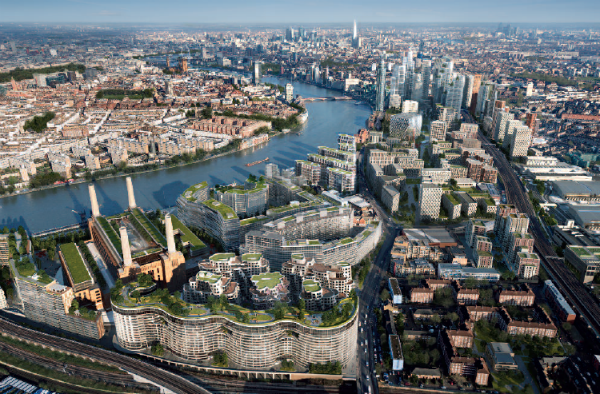 The Cisco Productivity Index found the borough boasted a productivity level 65 per cent higher than other places when its economic mix is taken into account. It came top of a league table that included 391 separate UK locations.
Cisco's study, carried out in collaboration with Oxford Economics, is the first time that a comprehensive study has been carried out into individual area's economic output.
The results were based on an evaluation of each area's specific make up, looking at a range of factors from technology investments to the quality of road, rail and air connections and the education and academic qualifications of its residents.
According to Cisco the study "clearly demonstrates that productivity is a complicated issue, determined by specific challenges in each geographic area. But by focusing on the four key pillars most associated with productivity – technology, people, business structure and innovation, and geography and physical infrastructure – every region can unlock more of its potential."
The council's cabinet member for economic development, skills and employment Cllr Jonathan Cook said: "I have to say it comes as no real surprise to me that Wandsworth has come top in a nationwide study of economic activity and industriousness.
"Our borough is home to so many dynamic, hard-working and ambitious people alongside innovative cutting-edge businesses that are determined to succeed.
"Our role at the town hall is to do everything we can to create the right conditions for people and businesses to prosper and to flourish. Better productivity supports higher earnings and business growth which benefits everyone in the borough.
"Through high achieving schools and excellent adult education and training opportunities, to reducing business rates and encouraging local firms to take on young apprentices, we are committed to playing our part in creating a vibrant environment that allows all our residents to fulfil their potential."
Across all the London boroughs, according to the latest ONS figures, Wandsworth has the lowest unemployment rate as well as the second lowest rate of low-paid local employees.
For more information about adult education and training opportunities in the borough visit https://www.wandsworthlifelonglearning.org.uk/
For more information on local job opportunities visit https://www.wandsworthworkmatch.org/#/
To find out how the council could help support and improve your business visit https://www.wandsworth.gov.uk/info/200013/business_support_and_advice