Tooting Bec Lido - the perfect place to keep cool
Published: Thursday, June 27, 2019
With much of Europe experiencing a heatwave and temperatures in the UK set to soar this weekend, people are being reminded that there is no better place in London to cool off than the much-loved Tooting Bec Lido.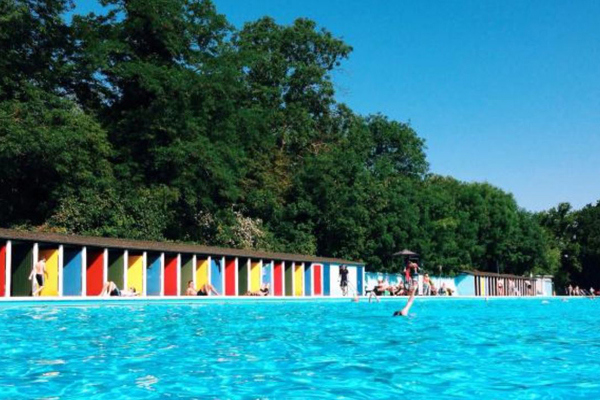 The lido is Europe's second largest open-air freshwater swimming pool – measuring a colossal 91.5 metres in length. It also boasts a separate pool for toddlers, a cafe and extensive space for sunbathing and picnics.
Labelled "a south London treasure" by the Daily Telegraph it is one of only a handful of surviving open air swimming pools in London.

In recent years it has been named by Time Out magazine as the best in place in the capital for 'uninterrupted swimming' and as the 'Best Outdoor Swim in London' in The London Pools Campaign's Golden Goggles Award.
The council's environment spokesman Cllr Steffi Sutters said: "With very hot temperatures expected from Saturday onwards, people are being reminded that there isn't a better place in the city to cool off and enjoy the sun than the Tooting Bec Lido.
"It's great that Wandsworth residents have such an amazing gem on their doorsteps.
"If you are planning to go my advice would be to get there as early as possible because it does get busy when the weather's hot and queues can build up while people wait to enter."
The main pool at the lido is open from 6am until 7.45pm.
For more information about the pool and admission prices please visit www.placesforpeopleleisure.org/centres/tooting-bec-lido/.