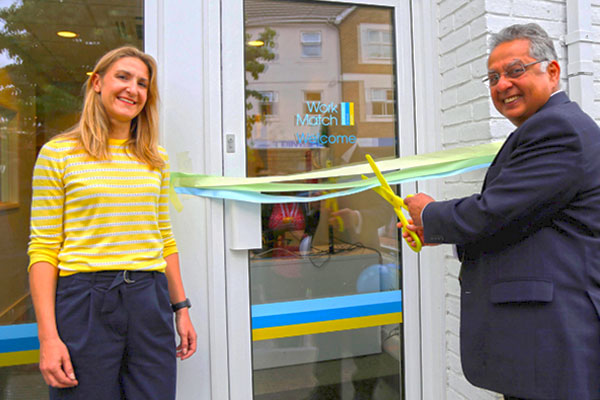 The new office was provided by the York Road/Winstanley Joint Venture Board, which is made up of the council and its Joint Venture partners Taylor Wimpey.
Since September 2013 Work Match has helped more than 1200 people into work and the new offices in Falcon Road – on the Winstanley and York Road estate - will help the successful recruitment service link up hundreds more residents to businesses across the borough in the coming years.
The Winstanley and York Road Estates are undergoing huge regeneration, providing more social and affordable housing while giving residents better access to community services, jobs, education and training opportunities.
Leader of the Council Ravi Govindia, officially opened the new offices, watched on by residents who had found jobs through Work Match, and said they marked an important new chapter for Work Match and the regeneration scheme overall.
He said: "Work Match has been an unqualified success story for this borough and I am delighted to be opening these new flagship officers in an area where residents are clearly going to benefit for having Work Match on their doorstep.
"It is so pleasing to have people here today who have found employment through Work Match and they are just the tip of the iceberg. The service is growing – these new offices are testament to that – and we are giving our residents the best opportunity to find roles that are suited to them."
Cllr Govindia added: "The fact that the new officers are in the heart of the Winstanley and York Road regeneration is also fitting as this scheme is also about creating opportunities and improving the lives of our residents."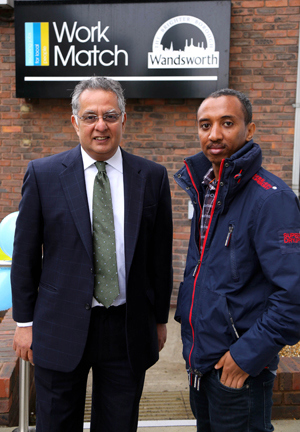 When Work Match was launched in 2013 the aspiration was to help unemployed Wandsworth residents secure new jobs, apprenticeships and training roles, working with business across the borough.
Unlike most recruitment teams Work Match is not driven by commission targets and only puts forward candidates who are genuinely ready, willing and able to meet workplace demands.
The Work Match team supports candidates through the application process - including help with CVs and interview skills - to give them the best chance of success.
They also help local people find any pre-job training and support they need to get ready for the workplace.
The service works closely with Job Centre Plus, community organisations, local colleges and schools to provide an integrated support network.  
Since 2013 Work Match has worked with a range of businesses including Cineworld, Battersea Power Station, St James Group, Ballymore, Sainsbury's, Homebase and a whole host of independent shops.
Roles filled have been diverse as security, construction, catering and hospitality and leisure.
To contact Work Match call 020 8871 5191 or email wandsworthworkmatch@wandsworth.gov.uk.