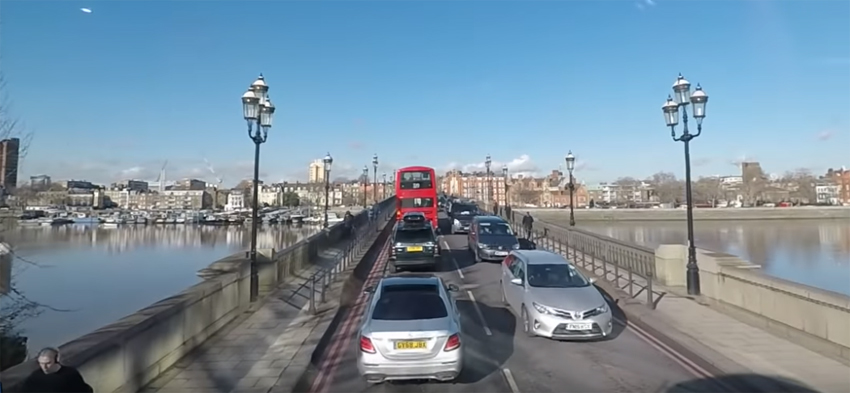 Members of the public and ward councillors at this week's St Mary's Park Let's Talk meeting made it clear that the number 19 is an essential service upon which local people rely heavily. In response residents at the meeting were assured that the council will continue to fight to save this crucial route.
The number 19 bus runs from Battersea Bridge Road to Finsbury Park and is a well-used route connecting thousands of people every day from the borough to central and north London.
Under proposals put forward by the Mayor the route will be changed so it only runs from Finsbury Park to Holborn where it will terminate.
Last month deputy leader and cabinet member for transport, Cllr Jonathan Cook, presented a petition signed by more than 2,200 residents and businesses to Transport for London.
And last week he wrote to TfL with the results of a survey carried out by the borough's transport planners. This showed that passengers would need to change buses on 5,200 trips whereas previously their journey was direct – this is18 per cent of all journeys taken on the route.
Currently a trip from Battersea Bridge to Finsbury Park interchange would take one hour and 19 minutes. If the changes go ahead the journey will require three different buses and would take 1 hour and 46 minutes.
Wandsworth Council has also produced this video showing just how important the route is, linking Battersea to the West End and north London.
Cllr Cook said: "We understand the concerns of local people, and I can assure them that we are doing everything in our power to stop this route being scrapped. Our video shows the impact withdrawing the service will have on people who rely on it.
In my letter to TfL last week I also pointed out that several large developments in the area which are likely to increase the need for the bus have not been taken into account, including the redevelopment and expansion of the Royal College of Art.
"We believe it is unacceptable to force people, many of whom are older or disabled, to wait longer at bus stops, change buses and face longer journey times. I promise we will keep putting pressure on TfL to see sense and keep this essential route."