The free event is for children and young people in year 9 and above. They can talk to friendly experts about what support is available as they reach adulthood to achieve their aspirations, including:
Choices after school or college
Alternatives to education
Local training and support activities and forthcoming events
How to find a job or training place
Where to live
How to travel
Local support groups and other services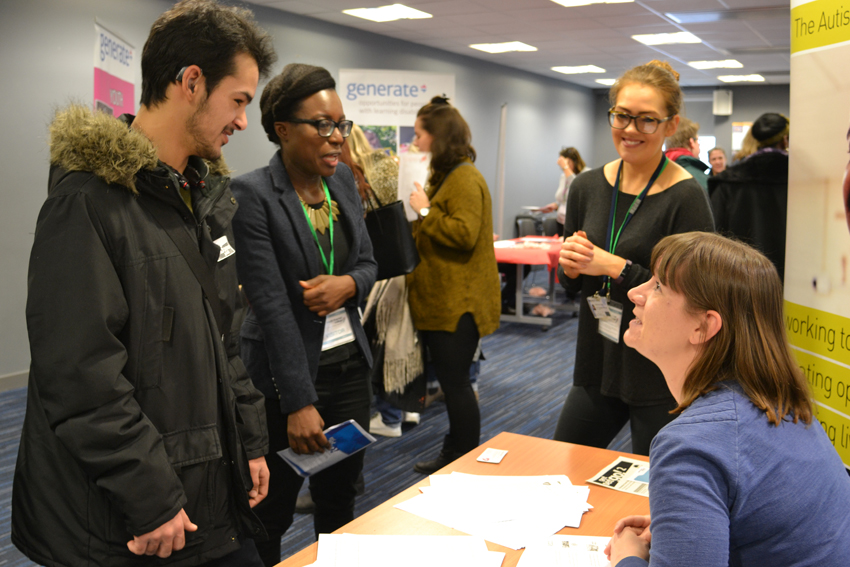 The 2017 event
Other young people with SEND will share their inspiring stories and they can also enjoy sports taster sessions and there will be cakes and snacks to buy. 
It will also help parents and carers, plus professionals such as social workers, PAs, teachers and careers advisers, find out about the support and services available in Wandsworth. There will be workshops with the Department of Work and Pensions, the council's 0-25 Disabilities Team and a legal expert. 
The fourth Get Set GO! event is organised by Wandsworth Council and South Thames College, with funding from the Wandsworth Ambitions Careers Cluster and support from Positive Parent Action.
Young people are invited to attend on their own or with parents and carers, and schools are welcome to bring groups of students.  You are welcome to attend the whole event, or just part of it.
Cabinet member for employment and skills Cllr Rory O'Broin said: "We have a package of support to enable all our young people to develop the skills they need to get on in life – including our young residents with SEND."
Cabinet member for children's services Cllr Sarah McDermott said: "Get Set GO! is fun, informal and free, and will provide the information young people need to help them live fulfilled and independent lives."
Get Set GO
When: April 3, 2019, 10am-2.30pm
Where: Wandsworth Civic Suite, Wandsworth High Street
The event is free but spaces are limited so you are advised to book your place.
For more information, email getsetgo@wandsworth.gov.uk or visit the website. Young people can read a wiki.
Find out more about services and support for families with disabled children at www.wandsworth.gov.uk/localoffer