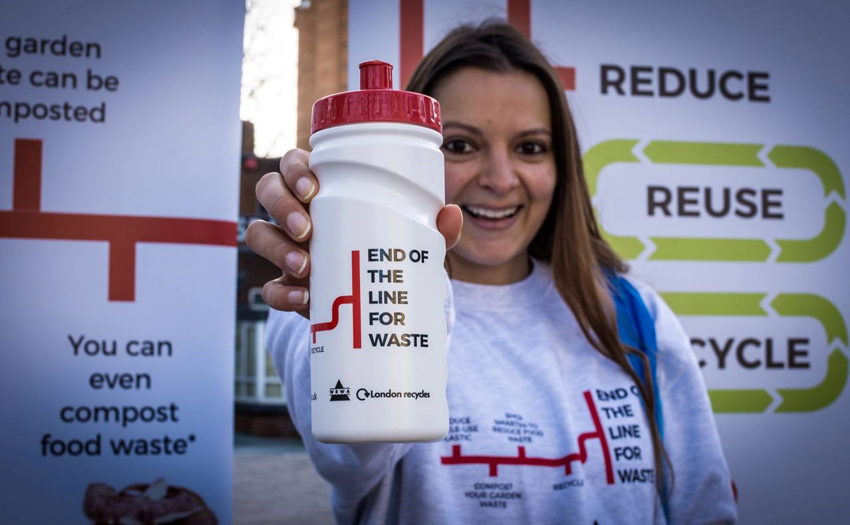 The End of the Line for Waste Roadshow will be at the Wandsworth Town shopping centre from 8am to 8pm, Friday to Sunday. Look out for the special engagement 'pod' in the south mall (near Mothercare and Decathlon) where you can speak to advisors.
Wandsworth Council, working with the Western Riverside Waste Authority (WRWA), is supporting End of the Line for Waste which challenges people to stop creating unnecessary rubbish. Advisors will be giving tips, including how to avoid buying too much food, how to buy fewer single-use plastics and how to compost garden waste rather than throwing it in the bin.
This is the third engagement event, with sessions in Putney and Clapham Junction reaching more than 400 people at the end of last year.
Cabinet member for the environment Cllr Steffi Sutters said: "We're delighted to be working with WRWA on the End of the Line for Waste campaign.
"We want residents to recycle, and we make it as easy and straightforward as possible, but it's even better not to create the waste in the first place – especially single-use plastic waste which we know is so harmful to aquatic life. We do not send any rubbish to landfill – it all goes by barge to the Energy from Waste plant – but the less waste that's produced, the more savings we can pass onto council tax payers and the better it is for the environment.
"It can be challenging to produce less rubbish, so if you're shopping at Southside this week, take a few minutes to chat to an advisor and get some pointers on small changes you can make that added together could make a real difference."
Find out more about the End of the Line for Waste campaign
Find out more about waste and recycling in Wandsworth, including a recycling A-Z, details on where rubbish and recycling goes, and information about the Reuse Workshop and tours of the Smugglers Way recycling plant, on the WRWA website