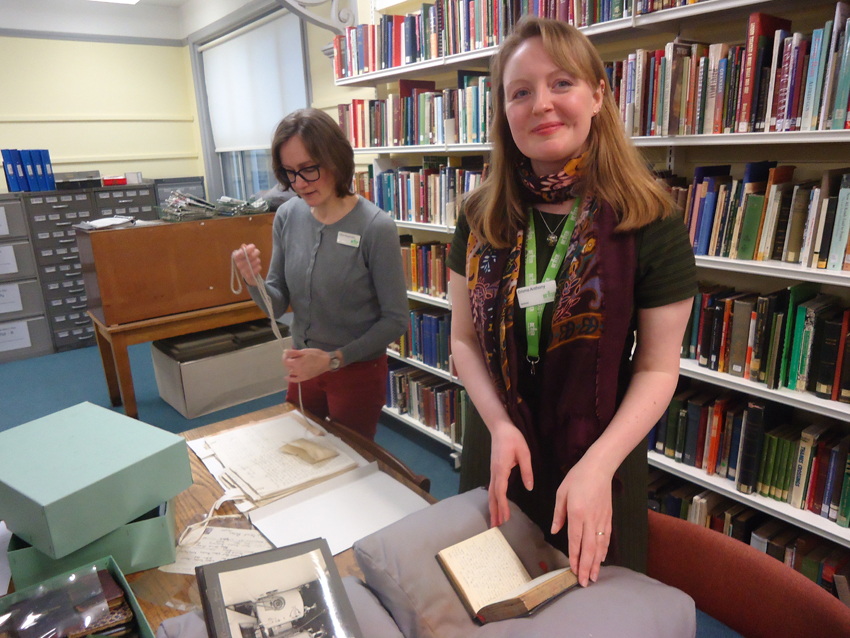 Gillian and Emma
Forget the internet – if you need to find out anything about the history of our area the place to begin has to be Battersea Library, where upstairs you will discover the Wandsworth Heritage Service.
For lovers of local history it's the ultimate treasure trove containing: dozens of maps of the borough, thousands of photographs and postcards, council records, local newspapers, electoral registers and the census, local street and trade directories, records of local firms…the list is endless.
"Our records date back to the 1480s but that one is in Latin and is a bit of a boring deed," said Gillian McGrandles, the senior archives assistant, laughing. "Then there's a big gap to the 1600s and we have parish records covering the plague. Anyone can come in to use our service but if you have anything specific in mind it might be best to call ahead, just to give us a bit of notice so we can start digging!
"Our most popular requests would probably be people looking up the house and building history of individual properties – most of the time people's own homes," said Emma Anthony, the archivist. "So for that we have things like the census records, commercial directories, electoral registers, maps and perhaps drainage plans. Another popular one is archaeology enquires, which can be quite interesting, and then people from the Battersea Arts Centre come here investigating themes for theatre productions, performances and trails."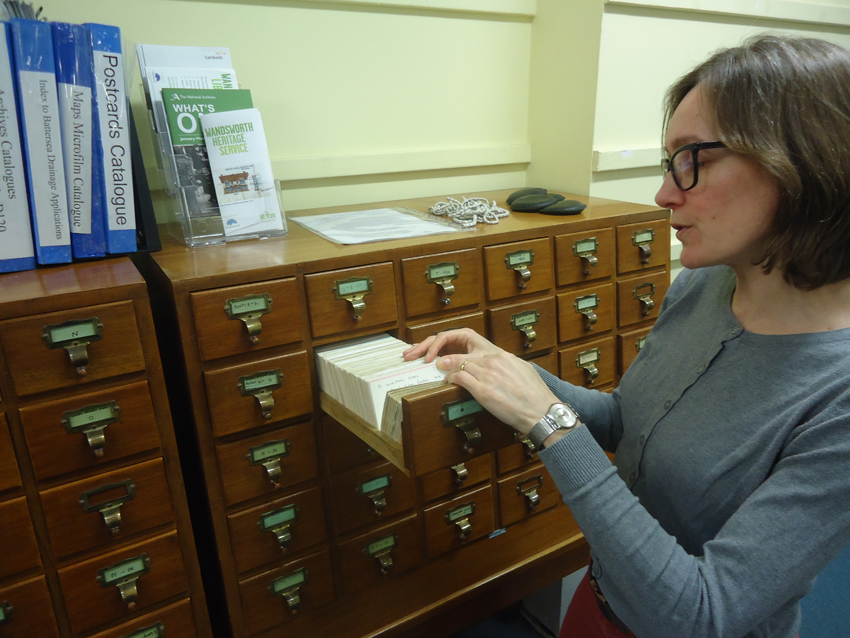 Gillian McGrandles
And is there any request you can't accommodate?
"People often think they can look up births, marriages and deaths here," said Gillian. "But most are kept centrally at the London Metropolitan Archives. But we have a subscription to the ancestry website for those looking to research family history so people can use that in any Wandsworth library and people like to come here to use it because we have time to help them and it is a brilliant resource."
The service also has another role which is less heralded but equally fascinating. For it houses the personal records of local people – boxes full of the diaries and correspondence of residents including letters from the acclaimed war poet, Edward Thomas.
On arrival Emma and Gillian had brought down for me two interesting boxes: one full of the letters of a William Jackson and one of the diaries and appointment books of a Florence Turtle.
Most of William's letters are sent to his family from his trip to Australia and New Zealand in the 1890s and one envelope even features an actual mosquito which he thought would be of interest to his wife! Florence, on the other hand, stayed in Putney and kept diaries for most of the 20th Century including the war period.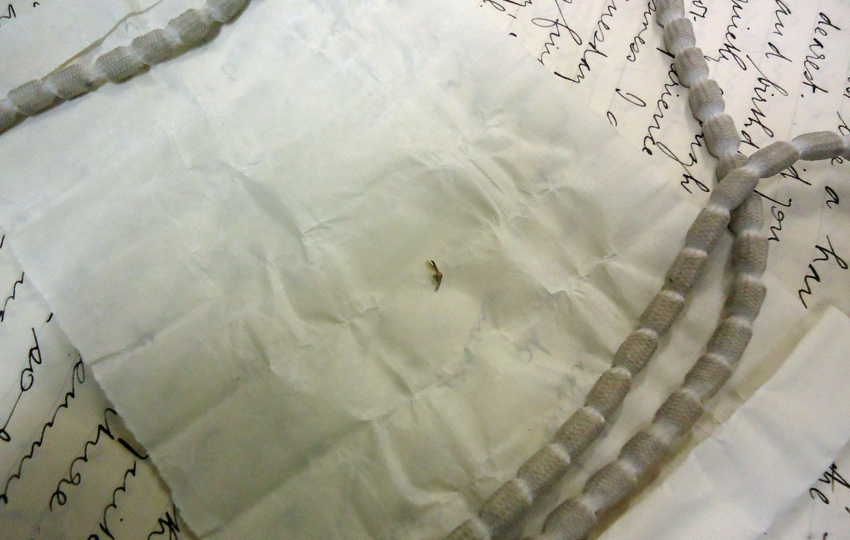 The 1890s mosquito
"They are a really interesting insight into human nature," said Emma. "There is a lot of banal detail in there during the war but I quite like that people record that because life was still going on. We have some really great volunteers and one of them took great time and trouble to list everything that was in the second half of Florence's diaries.
"I delve into them when I'm doing an outreach event for kids. I would tend to find out what the schools is interested in and then link it to her diaries – perhaps taking in copies of her entries and using them for writing exercises and getting the children to think about why we record and what we record."
Emma regularly does events for schools and is keen to promote The Wandsworth/GLL Heritage Award for Schools 2019. For the fifth year running Key Stage 2 schoolchildren are being encouraged to enter the competition designed to inspire greater knowledge and interest in our rich history. Find out more about that here. 
Emma and Gillian are also busy organising the Wandsworth Heritage Festival which this year features a literary murder mystery and runs from May 25 to June 9.
To find out more about this and their excellent Wandsworth Heritage Service visit: www.better.org.uk/libraries/wandsworth-heritage-service
We would love to hear about what makes your favourite Wandsworth library. Simply send us and Wandsworth Libraries a tweet to @wandbc & @wandsworthlibs and remember to include the hashtag #gettoknowyourlibrary
Find out more about the range of activities and groups on offer at: www.wandsworth.gov.uk/libraries