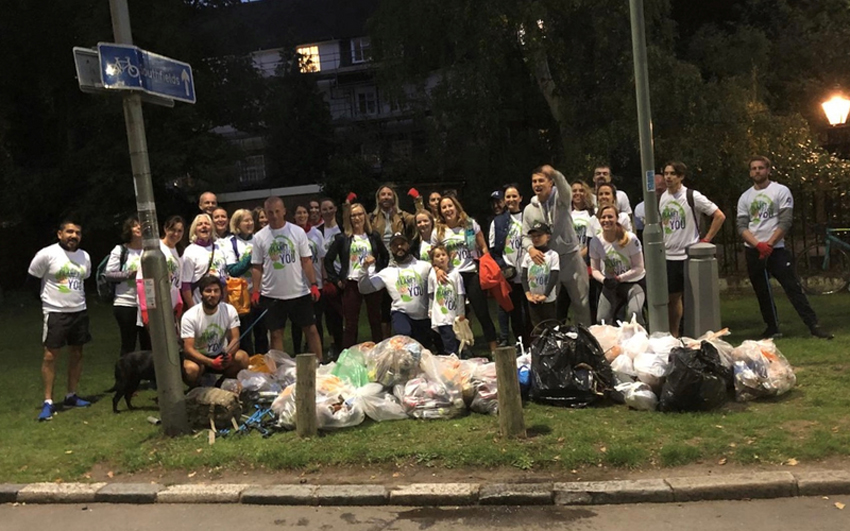 Plogging in Putney last October
This is the tenth round of funding from the council's grants scheme since it launched in 2015. During this 2018-19 financial year £319,000 has been given out to deserving groups and projects, including £20k towards running this year's tenth annual Wandsworth Arts Fringe in May.
One of the projects will see the organisation Plogolution working with local schools on school plogging clubs. Plogging is a mixture of jogging and litter-picking and is a fun and active way to get children fit and encourage them to take pride in their environment.
The scheme will reinforce the council's #MyWandsworth campaign, which has worked with schools on a poster competition to encourage local people to keep streets clean, and with Plogolution to sign people up for community clean-ups.
Michelle Parkes, Plogolution's co-founder, said: "We're delighted to receive this money from the Wandsworth Grant Fund, which will enable us to work with Wandsworth's children to give them a sense of pride in their surroundings and encourage them to become good citizens – as well as getting fit and having fun."
Other projects receiving funding include:
Footprint Dance Festival. The annual dance festival organised by students at the University of Roehampton will include a community day working with a local primary school, Dance for Parkinson's and Regenerate Rise. The aim will be to encourage an ongoing relationship.
English for Action. Run by Wandsworth for Migrants, this project runs courses for people who may be excluded from Mainstream English classes due to insecure immigration status, low income or lack of childcare.
Get Smart Clubs Three borough schools will benefit from the Chandran Foundation's tutoring services to develop the literacy and numeracy skills of key stage 1 and 2 pupils and help them achieve their aspirations.
Be the Change. A sport and wellbeing project run by Pro Touch SA for children and young people.
SEND Parent Project. Sen Talk will deliver early-intervention workshops targeting parents of children who are at risk of falling behind at school or who have been excluded through behavioural difficulties.
Ravenstone Playground Development. Ravenstone PTA wants to create a natural environmental oasis with a growing area for fruit and vegetables, an area for wildlife, a small pond for frogs and an environment able to support insects and bird life.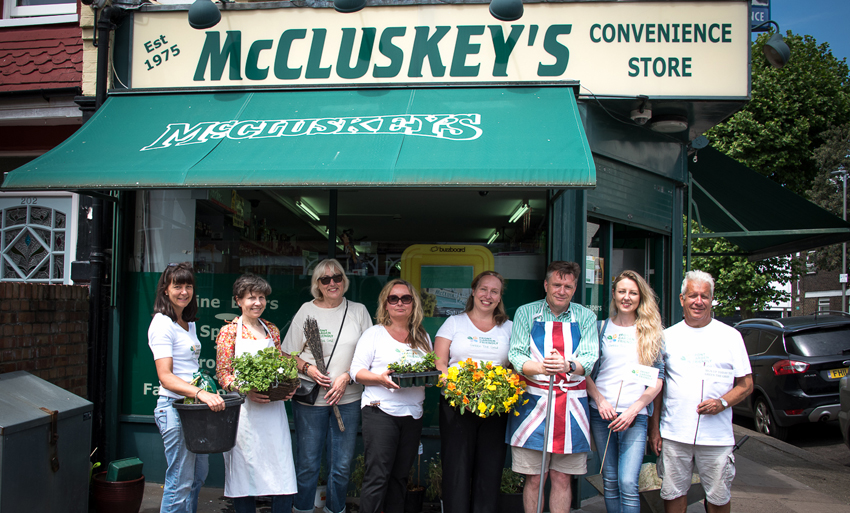 Greening the Grid
Greening the Grid. The money will enable the Southfields Grid RA to run another community planting day in 2019 and to develop partnerships to help make the project self-sustaining.
Swaffield Outdoor Learning Zone. Think Outside will create the zone at Swaffield School, complete with an edible garden and sensory garden. The garden will be available to the wider community outside school hours.
Connaught Opera Victorian Vignettes celebrating centenary of Queen Victoria which invited older people can enjoy for free.
Feeding Britain. The Wandsworth Community Food Bus scheme will provide good quality, affordable fresh food to areas identified as 'food deserts.' The bus will have a regular route around the borough and will include a social supermarket, community café and advice space.
Kick Fit. The project will build on the success of an eight week pilot scheme delivered with Harris Academy. A longer project will engage with 23-30 female participants over a 40-week period, who are in need of further extra curriculum support.
Generate Talks Up. The project from Generate Opportunities will empower members and give them a voice, so helping the wider community understand the abilities and aspirations of young people with learning disabilities.
Roehampton Football Academy The grant will enable the reestablishment of the football academy delivering three sessions a week during the football season.
Streetwise Law. Run by a criminal barrister, workshops on criminal law, rights and obligations and legal skills will be delivered to schools and youth clubs. Young people will make a short film based on one of the subject areas, and there would be fortnightly drop-in sessions so that young people can get confidential legal advice.
Vender's Mechanics. Young offenders, ex-offenders and those at risk of offending will be provided with skills in bike maintenance, customer service and employment routes. Graduates have the opportunity to work as mobile mechanics, and there will be monthly pop-up shops providing free bike maintenance.
Our Wandsworth. Marginalised and isolated communities will be empowered to lead on engaging positively and productively with members of the community they do not normally interact with in order to overcome the prejudices and divisions that can lead to community tensions.
The Wandsworth Grant Fund supports a wide range of not-for-profit activities in the following categories:
• Arts and Culture
• Environment and Attractive Neighbourhoods
• Children and Young People
• Citizenship and Civic Engagement
• Raising Aspirations and Potential
• Health and Well being
Applications to the Wandworth Grant Fund require the backing of ward councillors. Evaluation and assessment is done by specialist council offers, and councillors scrutinise the process to ensure value for money and that money is going where it will most benefit borough residents.
Grants committee chairman Cllr Melanie Hampton said:
"This is our tenth round of funding, and since 2015 we have enabled dozens of local projects to support hundreds of local people. These latest recipients show the range of community-based schemes we support, including help for vulnerable people or those who struggle to access mainstream services, as well as projects designed to make Wandsworth a cleaner, safer place for everyone."
"Local groups who think they could benefit should get in touch with their local councillor to see if they could be eligible."
The deadline for the next round of applications is April 8. Meet the Funder and Application Surgeries to help people with the application process will be held this month.
To find out more:
• Visit www.wandsworth.gov.uk/wgf
• Email wgf@wandsworth.gov.uk
• Follow @grantswandb on twitter