Around a thousand new trees have been planted on Wandsworth's pavements – 500 last winter and 500 this winter, plus more on housing estates and in parks. Another 200 street trees are due to be planted next winter.
All borough wards have received new trees, with species including London plane, cherry, lime, pear, crab apple, rowan, oak, hazel, whitebeam, maple, hornbeam and birch.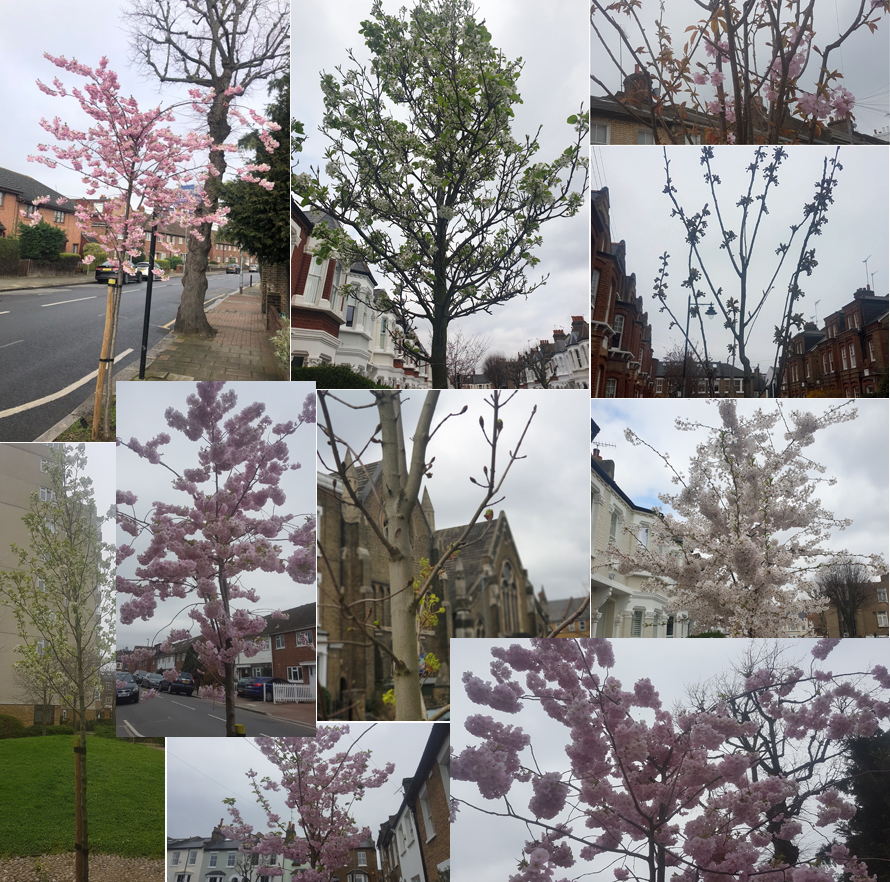 Some of the borough's new saplings in bloom
In total the council looks after more than 60,000 trees in its parks, commons and open spaces while around 16,000 grow in residential streets and on the borough's housing estates.
The council's cabinet member for parks and open spaces Cllr Steffi Sutters said: "We are determined to be one of inner London's leafiest boroughs, and the tree planting programme we have carried out over the last two winters is one of our biggest ever.
"It truly is a magnificent sight to see them come into blossom, and I'd like to thank everyone who helped us look after the young saplings during last summer's heatwave."
Many of Wandsworth street trees are monitored by local tree wardens. Wandsworth was one of the first urban councils in the country to establish a network of wardens – members of the public who work with the council to keep a close watch on the health and well-being of trees in their neighbourhood.
People who are interested in becoming a tree warden can email Wandtreeward@aol.com
We'd love to share your photos of trees in bloom this spring. Post to twitter tagging @wandbc with the hashtag #wandsworthinbloom.