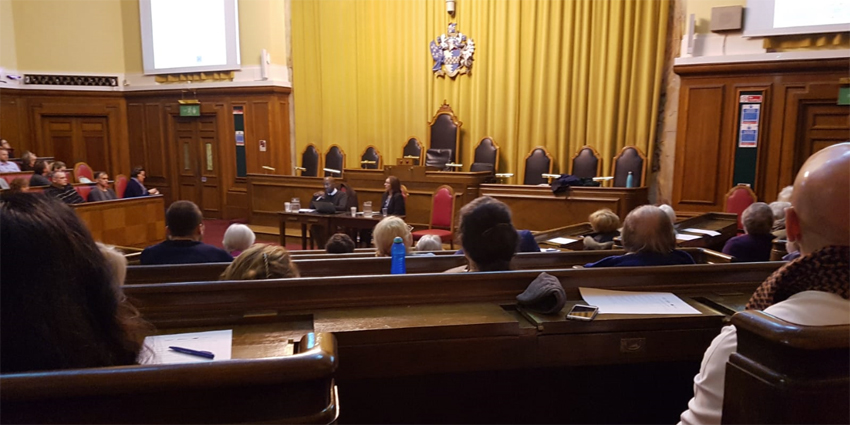 More than 100 people went along to the February event in the Wandsworth council chamber.
It is the latest in a string of advice sessions held over the past few month – the most recent in February was attended by more than 100 people.
The evening event, delivered on behalf of Wandsworth Council by Citizens Advice Wandsworth, will be held at the Town Hall on Thursday March 21 from 6.30pm-8pm.
It is suitable for local residents who are EU nationals and their non-EU family members as well as employers, voluntary and community sector workers and professionals wanting to find out more about the impact of Brexit.
Citizens Advice Wandsworth EU Project advisers will give a presentation to help EU nationals understand their options as the UK prepares to leave the EU and answer questions about residence and British citizenship. Following the presentation there will be time for questions.
The session will address issues including:
The EU Settlement Scheme
Applying for British Citizenship?
Your rights to continue to live, work and receive services and benefits in the UK
Leader of the council Ravi Govindia said: "With Brexit almost upon us, our priority in Wandsworth is to make sure our valued residents who are EU citizens know where they stand and to give them the practical support they need to continue to contribute to life in our borough.
"We know people find these sessions useful, so please book your place now if you want to come along, and let me reassure you that will always be welcome in Wandsworth.
"Citizens Advice Wandsworth has delivered this important service with great care and consideration. This work will need support beyond March and the council stands ready to continue its support."
EU Nationals – How Will Brexit Affect You
When: 21 March 2019, 6.30pm-8pm.
Where: Wandsworth Town Hall, Wandsworth High Street, SW18 2PU
To book a place at this free event:
Visit Eventbrite
Search EU Nationals Wandsworth Eventbrite
· Email euadviceservice@cawandsworth.org
Other help for EU nationals in Wandsworth includes telephone, email and drop-in service with advice available in several European languages. Visit the webpage.