People living there are being asked to take part in a consultation which could see Heavy Goods Vehicles (HGVs) weighing more than 7.5 tonnes banned from travelling down their street.
The ban would apply 24 hours a day to all large lorries unless they had a legitimate reason to be there, such as making a genuine delivery to an address or a coach carrying pupils to and from one of the nearby schools. Refuse lorries and other essential vehicles like fire engines would obviously be permitted.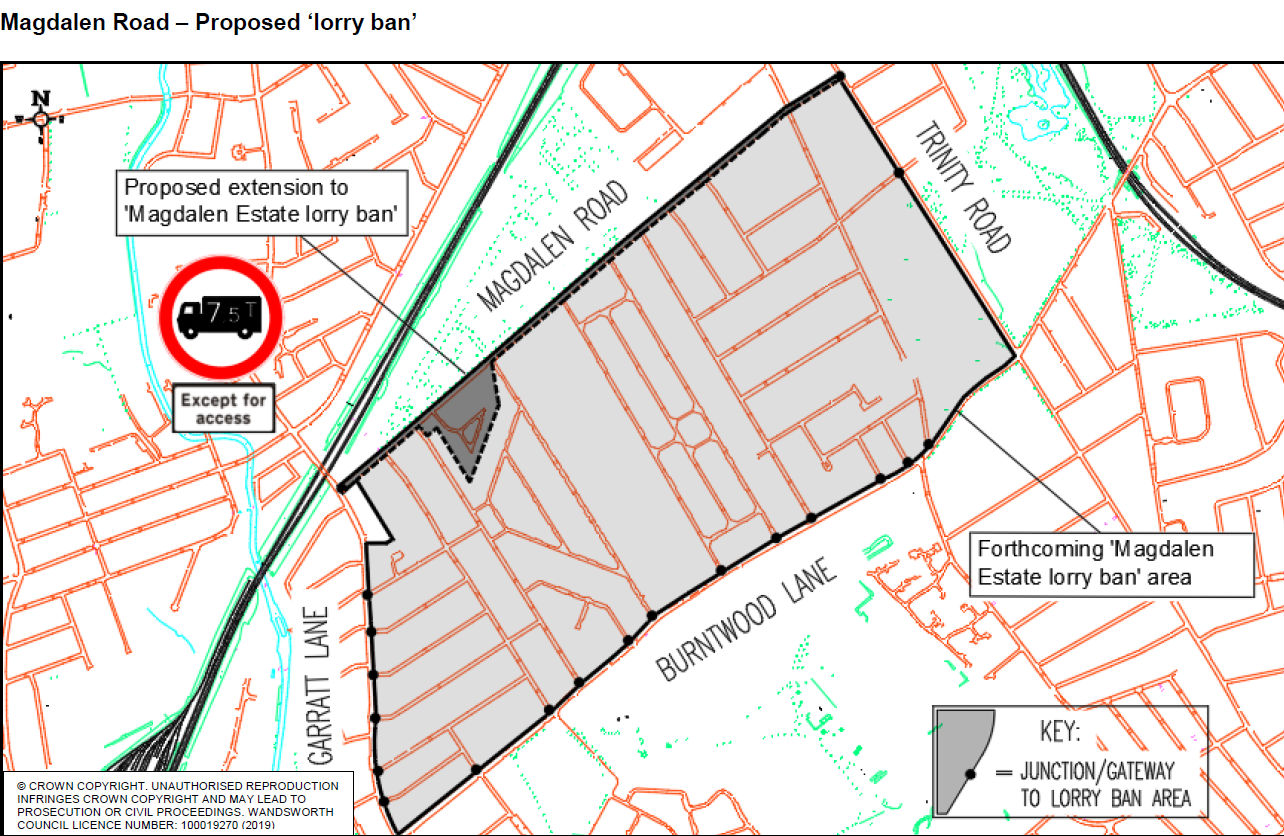 The proposed change has been drawn up in response to feedback from local people who were asked in the autumn for their views on banning HGVs from entering a swathe of quiet residential streets in an area of the borough known as the Magdalen Road estate.
This ban, which is now proceeding, will prevent HGVs using streets bounded by Magdalen Road, Trinity Road, Burntwood Lane and Garratt Lane as a cut through.
In order to prevent residents in Magdalen Road suffering the effects of any displaced HGV traffic, the plan is to now extend the exclusion zone to include their street too.
Transport spokesman Cllr Jonathan Cook said: "It's important residents in Magdalen Road take part in this consultation and tell us what they think.
"Our view is that extending the wider area's lorry ban to Magdalen Road makes sense, but we must first ask local people to have their say."