The council is keen to pilot a "School Streets" initiative at suitable locations as part of its efforts to encourage safer and healthier travel to and from school, while also helping to boost air quality levels.
The scheme could see the roads containing school entrances closed to traffic when pupils arrive in the mornings and leave in the afternoons.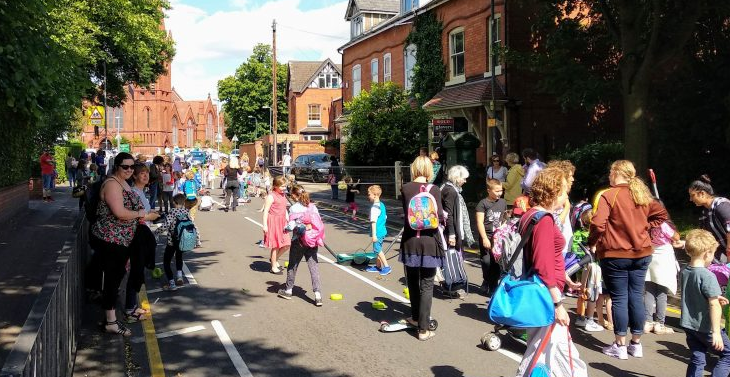 The council is currently considering the practicality of "school streets" at Penwortham, Hillbrook, Alderbrook, Earlsfield and Furzedown primaries.
Where schools and parents back a scheme, there will be a wider consultation with local residents in any affected streets to ascertain their views.
The council's education and schools spokesman Cllr Sarah McDermott said: "We hope parents and local residents support this idea as we believe it will create a much safer and healthier environment for their children on their journeys to and from school."
And transport spokesman Cllr Jonathan Cook added: "Reducing the impact of vehicle traffic and encouraging parents and children to walk to school are key priorities for the council. If parents and local residents in any affected streets agree to trial schemes, there could be a really beneficial impact on air quality standards around these schools. What will also be important is making sure we get the logistics of the scheme right."
If people support the scheme it could be introduced on a trial basis from September onwards.
While vehicle traffic is normally prevented from entering any school streets, it does not apply to local residents who live in the streets or drivers with a disability who need access. The scheme would apply only during term times.