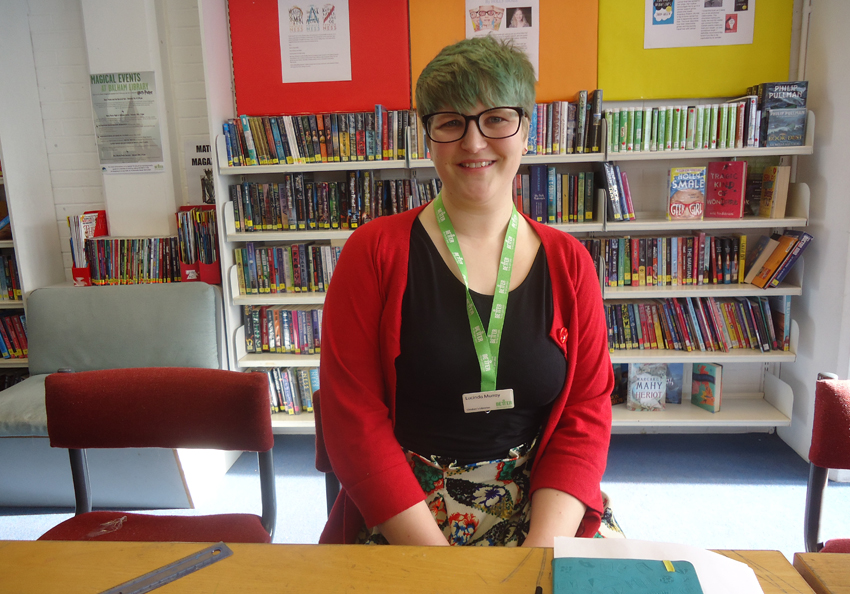 Lucinda Murray
Libraries are hubs in the communities. So the library is not only a depository of knowledge but it's also a place where communities can come together, they can create new things and encounter new ideas, and they are places where people can form relationships that perhaps they wouldn't have been able to build otherwise.
I think any society without libraries in it is infinitely poorer because there is so much potential within libraries for everyone. But it's also important for libraries and communities to work together. I am very excited about the campaign because it's important for us to communicate with parts of the community we might not have been serving and hopefully we will hear from them and we will also be able to build more things to meet their needs.
And libraries have changed for the better. As society evolves it's become more necessary for libraries to do more, to meet different needs for people. There's a stereotype of a library as a very quiet, a very serious place where you have to come and apply yourself and study seriously and I think in a lot of cases that's been alienating to people. We're trying to build libraries that work for everyone – so we need to have our quiet study places where people can focus and do their work; but we also need to have joyful, riotous spaces in the children's library where everyone is singing!
My local library is Tooting Library. It's a fantastic and vibrant library and it's always brimming over with things taking place, with new ideas, and having a children's librarian there is great.
We would love to hear about what makes your favourite Wandsworth library. Simply send us and Wandsworth Libraries a tweet to @wandbc & @wandsworthlibs and remember to include the hashtag #gettoknowyourlibrary
Find out more about the range of activities and groups on offer at: www.wandsworth.gov.uk/libraries