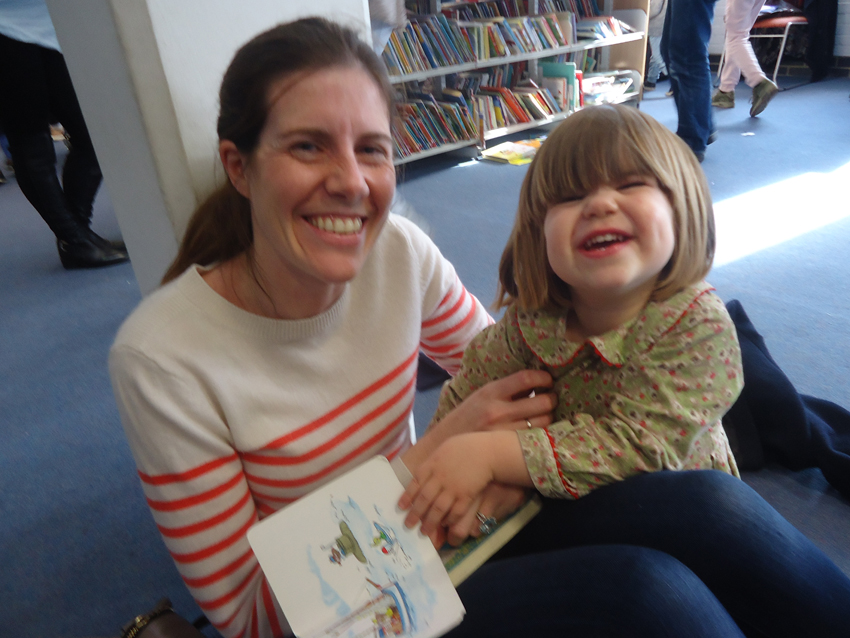 Sophie and Juno
I love this library and I come here a lot with the girls, Juno and Elsa. It's such a lovely space and we have a Saturday routine of bringing our books back and getting new ones out. And we did Rhyme Time every single Wednesday or Thursday when Elsa was seven or eight weeks old – so I adore this library. 
There's a great sense of community, particularly in this library, and the sessions have a lovely atmosphere. There's probably nothing more important than reading to children – and they absolutely love it. Alex (Martin, now the Library Manager) used to run Rhyme Time and he has a cult following. There wasn't a space to sit! Especially since I've had small children I've used this library a lot and it has become a fundamental part of our lives.
There's a lot of things that happen here and a lot of things for the community. I'm a barrister and I sometimes use it for work. If I don't want to go all the way into the city and use chambers so I come here and use the space and hide from my children! And I'm a member of a book club and I borrow books as well – if there's a new book I can order it.
We have a lot of books at home but it's a nice idea to have the idea of a library as something you do. It's a good thing to share books and enjoy them. The sense of having a lovely collection of things that everyone gets to share is a lovely notion.
_______________________________________________________________________________________________