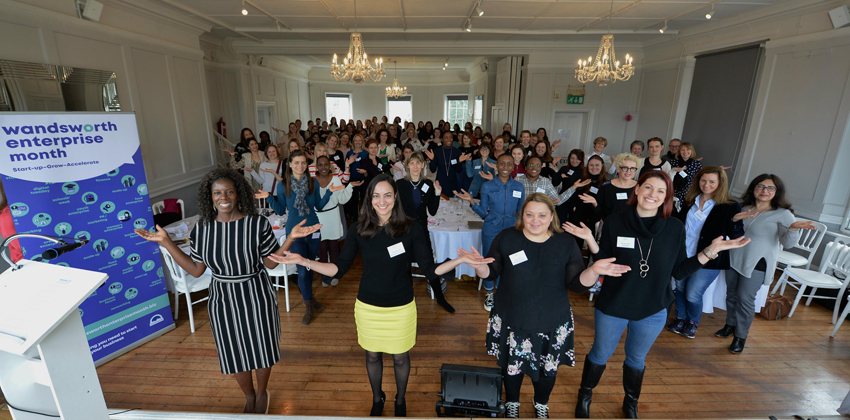 The borough's female entrepreneurs #BalanceforBetter as they get advice on setting up or growing a business at Women's Enterprise Day.
Held on International Women's Day, the event was a chance for the women to network and hear from inspirational panellists and speakers who shared their tips on setting up and running their businesses. Feedback afterwards from participants praised thought-provoking speakers and a 'fantastic' workshop. Beth said: "The event exceeded my expectations – thank you!'
This is the second week of Wandsworth Enterprise Month, and so far hundreds of Wandsworth entrepreneurs have attended events to get tips on starting-up and growing businesses.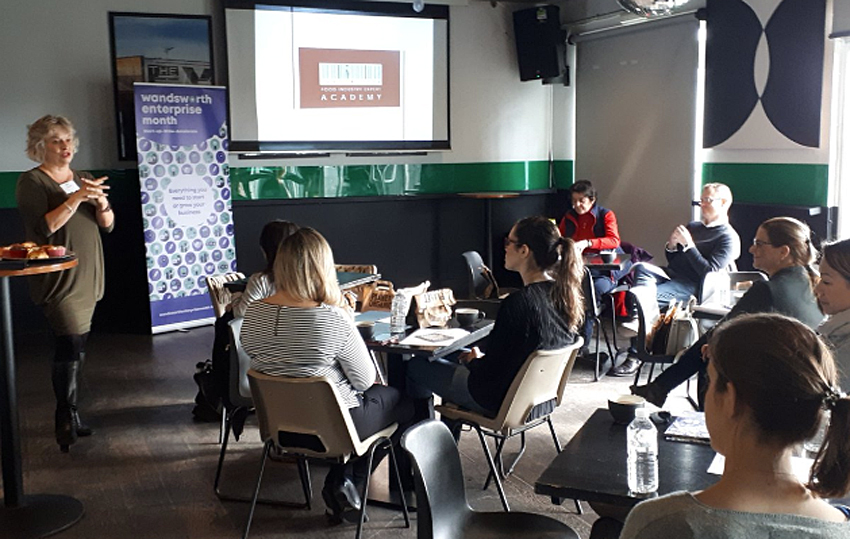 Food businesses get advice on scaling up
Previously known as Wandsworth Enterprise Week, the business support event features a whole month of talks, advice sessions, panel discussions, networking opportunities, workshops and more.
Highlights this week have included tips on how to pitch stories to journalists and achieve media coverage on a budget, how to create a website on WordPress and specialist support for food businesses, including a tour of New Covent Garden and advice on scaling-up a food business. Secondary school students who took part in the Young Enterprise Company Programme showed off their wares at Southside on Saturday, including Novatia from Putney High School who won the Best Sales Team award for their homemade reusable wax sandwich bags. 
Next week's events include one-to-one advice clinics, tips on negotiating commercial leases, a pitch day for young entrepreneurs and advice from the Google Digital Garage on building a brand and getting visible online,
Wandsworth Enterprise Month is organised by the council's Economic Development Office, which provides advice and support to the borough's business sector.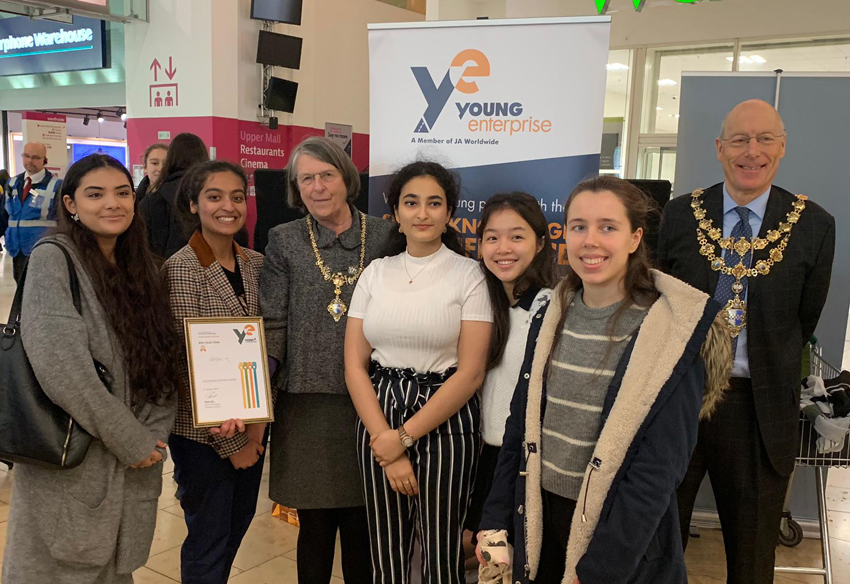 Novatia at the Youth Enterprise Trade Fair
Wandsworth's business spokesman Cllr Rory O'Broin said "Expanding our annual enterprise support event to a whole month has helped us reach so many more people who could all potentially start or grow a Wandsworth-based business. These events are a great way for experts to share their knowledge and inspire others and feedback so far suggests people are finding them helpful."
Wandsworth Enterprise Month takes runs until March 29 at venues across the borough and the majority of events are free. Wandsworth Enterprise Schools Week with events in local schools runs from March 25-29. Numbers are limited so must be booked in advance. Priority will be given to Wandsworth businesses and residents.
To find out more about any of these events, or to book your place, visit www.wandsworthenterpriseweek.biz or email wew@wandsworth.gov.uk