Cheer on the ultra-ploggers
Published: Friday, May 31, 2019
Wandsworth residents are being urged to cheer on a dedicated group of 'ploggers' running seven marathons in six days and picking up litter while they do it.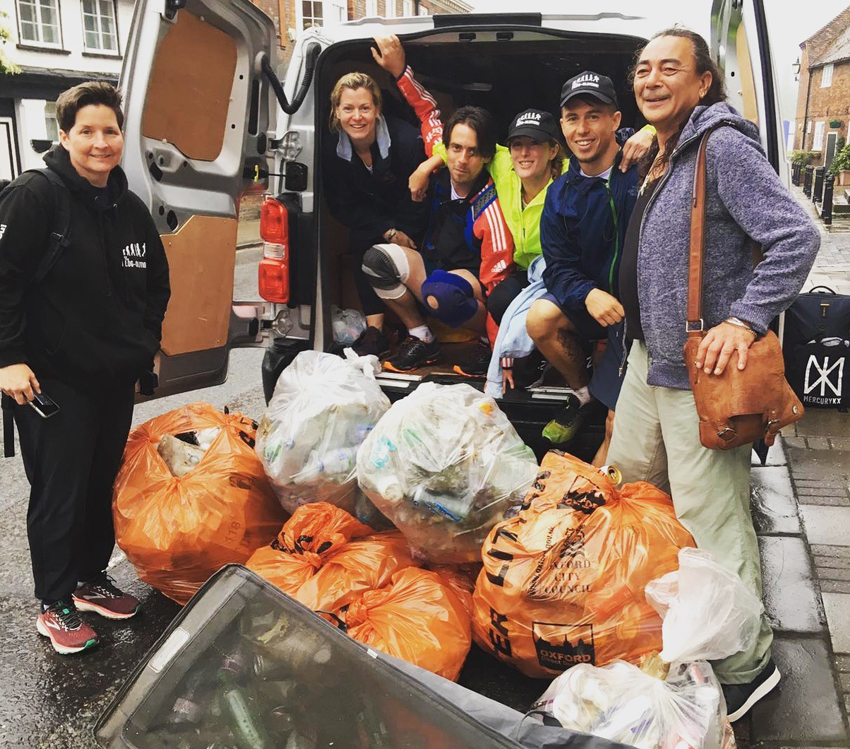 On Saturday (June 1) the fitness enthusiasts will kick off the final day of a six-day marathon effort running along the length of the Thames. The final leg will go from Putney Bridge to the Thames Barrier. 
They will start off from Putney at 8am, and local people are encouraged to go down to the riverside and cheer them on. The event comes a week before the Wandsworth Plog in King George's Park. 
Plogging is a combination of running, jogging or walking and the Swedish term 'plocka-upp' meaning to pick up. America, Thailand and France have already taken up the challenge so now it's Londoners' chance to show their commitment to creating a sustainable future and help improve the Capital's litter problem.
The idea is as easy as dropping a wrapper into a bin - rather than jogging past the rubbish littered on the street or in a park, 'Ploggers' pick it up and bin it. Children, teens, adults and elders are united in a community vision for a better borough and ultimately cleaner world.
Previous Plogs around the capital have resulted in hundreds of black bags full to the brim and a freshly swept landscape free from unsightly plastic and refuge.
Michelle Parkes and ex-binman, turned personal trainer, Dermot Kavanagh came up with the idea after they became fed up with running past rubbish, Michelle says: "It's been nearly a year and the response has been amazing. It's a great way to work towards creating a fit and happy community who are dedicated to building an environment that we can be proud to hand down to future generations.
"Our vision is all about tackling plastic pollution, which is now at crisis point, with 8 million tonnes of it hitting our oceans annually.
"We want to create a planet where plogging is no longer needed and our streets, parks and town centres are litter free. Clearly we are a long way from achieving this dream, but with events like this we can get one step closer."
Councillor Steffi Sutters, Wandsworth Council's cabinet member for the environment, added:  "We're really proud that the last leg of this marathon effort is coming to Wandsworth, and are really looking forward to cheering on the ploggers as they embark on the last day of this fantastic achievement.
"Plogging is a grassroots initiative capable of global consequences. It's a chance to make and see a difference. Plastic is destroying our local environment and the entire planet - plogging can help save it."
Find out more about Wandsworth Plog and sign up.