Wandsworth Council launches Smart Growth recovery plan
Published: Wednesday, June 24, 2020
Wandsworth Council is responding to the Coronavirus pandemic by launching an ambitious recovery plan designed to ensure that the borough gives the best possible opportunities and advantages to its residents and businesses.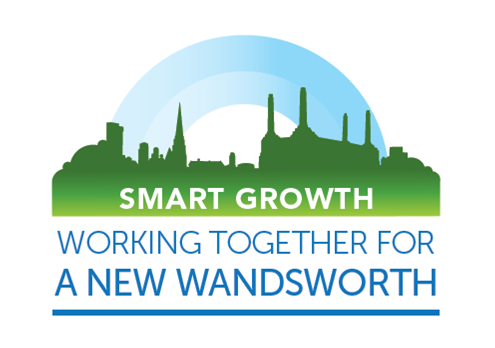 The 'Smart Growth' plan, which will go before the Finance and Corporate Resources Overview Scrutiny Committee (FCROSC) next week, sets out the council's aims to put in place a fair and even-handed recovery package, building on Wandsworth's excellent track record of sustainable, ambitious growth and regeneration.
Council Leader, Cllr Ravi Govindia, said: "The last few months have seen us all having to deal with huge changes in our lives and I know many have experienced terrible grief and loss. My heart goes out to everyone who has been touched by this awful virus.
"I am proud of the way this council has already responded to help the most vulnerable across our borough as well as supporting businesses and others who have needed assistance.
"As we now start to gradually see the lockdown restrictions eased, the really hard work for this council begins. We know the economic impact of COVID-19 on everyone is going to be significant and we need to respond and adapt the way we work to ensure our communities get the support and services they deserve from this council.
"Smart Growth is all about ambition and delivering on that ambition in a fair way. We will look to use technology and new innovative ways of working to enable us to work smarter, use our data more effectively and deliver even better services to residents and businesses.
"It's about ensuring that our children have the best start in life, building more homes for local people and making our town centres vibrant and culturally rich and the best place to start and run a business."
The plan also builds on Wandsworth pledge to be carbon neutral and the greenest inner-London borough by 2030, accelerating this work and creating an environment which plays its part in tackling climate change.
As well as setting important long-term objectives the plan also looks at developing immediate packages of work over the coming months such as tutoring and volunteer mentoring programmes, targeted employment and business support and the transformation of Wandsworth Town Centre.
Cllr Govindia added: "One thing the last few months has demonstrated is the sense of community and pride people have across Wandsworth.
"Our Smart Growth plan is all about supporting those impacted the most by COVID-19 by being forward thinking, creative and ambitious, and putting in place measures that give real opportunities to all those who live and work in our borough to achieve their potential and make them proud to call Wandsworth home."
Read the Smart Growth committee report