London repair week – repair, reuse or donate unwanted items
Published: Friday, October 9, 2020
Wandsworth Council is supporting London Repair Week by encouraging residents to repair and re-use things, instead of throwing them away or fly-tipping on the street.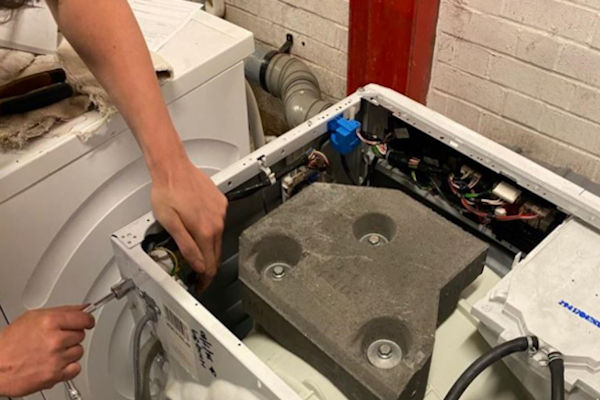 New research commissioned by the London Recycles campaign as part of the capital's first ever Repair Week has revealed that Londoners are eager to repair and re-use things, with over two thirds (69 per cent) stating they would repair more of their household items and possessions if they knew how.
The findings also flip the assumption that younger consumers are more likely to be the throw-away generation – 85 per cent of 18-24-year olds and 83 per cent of 25–34-year olds have repaired items including clothing, furniture or bicycles in the last year, compared to just 47 per cent of Londoners aged over 55.
With 40 per cent of Londoners not confident about making common household repairs, London Recycles is launching Repair Week on 12th October to help more people learn how to keep items like clothing, bikes, furniture and electricals in use for longer. To find out more, London Recycles will also be creating a Repair Hub at londonrecycles.co.uk/repair-week where residents can find hacks, tips, partner content and a repair guide.
ReWork workshop Smugglers Way
In Wandsworth residents can help do their bit by taking unwanted household goods, to the ReWork Workshop by dropping off items at the re-use bay at Smugglers way waste and recycling centre.
ReWork passes unwanted household goods including furniture and white goods like fridges, cookers and washing machines on to charities and social enterprises to be sold at affordable prices to low-income families. White goods are refurbished to ensure they are fully functioning and completely safe. If an electrical item cannot be repaired, if possible it will be broken down into parts that are sold in an online shop. During the lockdown ReWork provided free white goods to people who were shielding or otherwise struggling.
The renovation work is carried out by local people who have been out of work for some time. They receive training and paid work experience. The aim is to give them skills in electrical engineering and maintenance work, as well as experience of a workplace environment, to help them start a new career.
Councillor Steffi Sutters, Cabinet member for Community Services and Open Spaces said: "By helping more people to carry out simple repairs, we can make a big difference to both the planet and people's pockets, reducing the number of things we throw away, as well as fly-tipping on our streets.
"Whether we do the repair ourselves, or take items to projects like ReWork the important thing is that we help people make positive changes as we start to recover the effects of the pandemic. "Keeping our things in use for longer also has a direct impact on carbon emissions, a key priority for Wandsworth. Do get involved, and show your support, by donating or repairing unwanted household items."
What can you take to Rework?
The following items can be taken to the ReWork project, by dropping off items at the re-use bay at Smugglers Way,
Furniture Including bed bases, sofas (with a fire certificate), tables, chairs, cupboards, chests of drawers
Large appliances/white goods Including fridges, washing machines, tumble driers, cookers, microwaves. It doesn't matter if they are no longer working
TVs (flat screen only)
Bicycles
Sports equipment
Bric-a-Brac
Tools Including electrical or hand tools.
Toys
ReWork is operated by Groundwork London with the support of the Western Riverside Waste Authority and Cory Riverside Energy. Find out more about ReWork's Reuse Workshop in Wandsworth on the Western Riverside Waste Authority website.
Recycling in Wandsworth
There are a number of other options to recycle or reuse items in Wandsworth.
Wandsworth Freegle: giveaway or find items for free,
Gum Tree: sell or buy items
Facebook marketplace: sell or buy items
Activities for 3-7 year olds: from Earth Cubs