Calling all 3-7 year olds - get involved in recycling week
Published: Thursday, September 24, 2020
Children aged from three to seven can learn all about litter and recycling from a free educational platform called Earth Cubs created by a Tooting resident.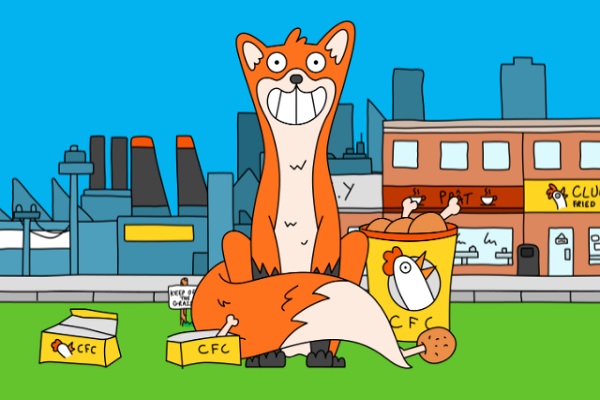 Parents and teachers can access free resources, downloadable activities and a free educational app to inspire young people to learn all about protecting the environment. This includes a section all about recycling, as well as littering.
The 'Litter Litter Everywhere' pack for three–seven year olds includes,
Recycling activity – what you can and can't recycle
Plastic hunt activity – to help you think about how much plastic we use
Recycled bottle plant pot activity
How plogging can help tackle litter problems – find out more about plogging from Michelle & Dermot (who created Plogolution), two of Wandsworth council's climate change heroes.
The Parky the Pigeons talking all about litter.
Download the Litter Litter Everywhere free resources pack.
Tooting resident and father of two small children, Toby Hunt, setup Earth Cubs as he has long believed there is a need for fun and creative resources which inspire children to learn more about the world they live in, and support the UN's Global Goals.
Toby said: "I wanted to find a way to build excitement around sustainability and the world. Our beautiful planet has so many incredible environments, all facing different issues. Earth Cubs was created to approach these issues in a positive way, empower children to make a difference and have fun at the same time!"
For children a free interactive mobile & tablet app enables kids to explore wonderful environments, learn about sustainability and encourages creativity, numeracy and literacy at the same time. They get to meet fascinating characters like the Parky Pigeons in the city, Antonio the Anteater in the Rainforest or Nigel the Nervous Narwhal in the Arctic.
For parents, simple to use home learning packs that cover a wide-range of environments, activities and hints on making life more sustainable.
For teachers, Earth Cubs lesson plan resources are all fully aligned to EYFS and KS1 curriculums. Their complete lesson plans include: guided teaching steps, activities, outdoor learning ideas - all focused on the environment and sustainability.
Councillor Steffi Sutters, cabinet member for community services and open spaces, said: "Earth Cubs is a great way to bring messages around litter and recycling to a younger audience, inspiring the next generation to learn about and take care of their local area."
"All of Earth Cubs' resources are free - from downloadable activities to an interactive app – giving Wandsworth's children, parents and teachers one simple way to help spread the word about what kids can do to protect the environment."
Download Earth Cubs for free via Apple and Android app stores.
Visit earthcubs.com to access the FREE home learning packs and teaching resources.