Pick up to clean up
Published: Friday, September 11, 2020
Over the summer Wandsworth Council has been celebrating its superb green spaces under the Love Parks banner. We are fortunate to have one of the highest number of council-owned parks and open spaces in inner London.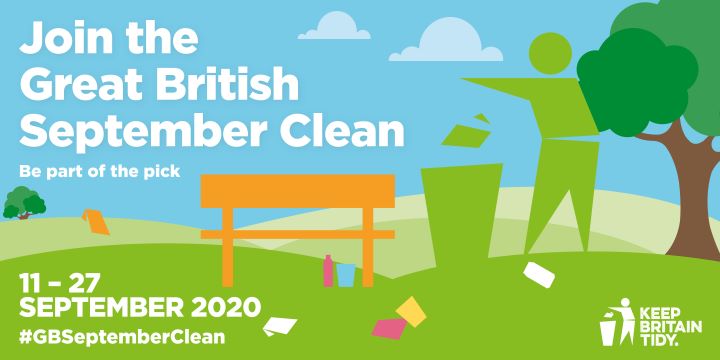 All summer events have been taking place to showcase our green spaces but, with more and more people enjoying our great parks and commons has come an increase in the scourge of the great outdoors – littering.
Fighting back against the litter louts a number of community picks have taken place across the borough and this month we are supporting the Great British September Clean organised by Keep Britain Tidy.
Running from Friday, 11th September to Sunday, 27th September the campaign aims to reduce the blight of littering which costs millions of pounds to clear up every year. Keep Britain Tidy encourages you to get involved by organising a private clean up with up to five other family and friends, or to pledge to do your own individual clean-up. This can be anywhere, whether it's a park, your local street or on the way to work.
And this Saturday, 12th September, Wandsworth Council will be handing out litter pickers and rubbish bags, between 1 to 5pm, at Wandsworth Park, so you can help do your bit, while the Friends of Wandsworth Park and other community groups pick up litter, in small, socially distanced groups.
"The Great British September Clean is a fantastic campaign, and I'd urge everyone to show their support, even if it's to give up as little of 15 minutes of your time, picking up litter while walking the dog or on the way to school. Every little helps, and makes a huge difference to our local area," said Cllr Steffi Sutters, the council's cabinet member for community services and open spaces.
"I am utterly baffled why anyone would dump their litter, and not put it in bins or take it home with them, so The Great British September Clean has become a necessary event to right a wrong and show that we as a community value our parks, streets and town centres far more than a tiny minority out to spoil them for everyone else.
"Finally, I would like to thank the team at our contractor, Idverde, who have done a tremendous job picking up all the litter in our parks this summer and keep them looking at their best."
For more information and to pledge your support for the campaign, visit the Keep Britain Tidy website.
In light of the new rules, banning social gatherings of more than six people from Monday 14 September, we are currently reviewing planned events and activities coming-up to determine whether we can run them.