Cake for carers – Wandsworth thanks care staff
Published: Friday, December 17, 2021
Members of Wandsworth Council's adult social care team have hand-delivered cakes and cards to nearly 100 care homes and home support agencies to thank them for their hard work this year.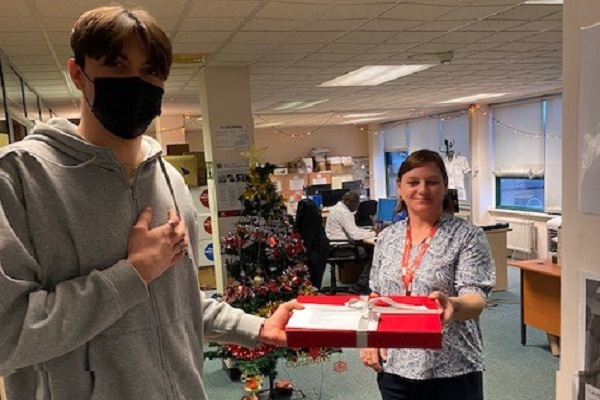 This is the second year running they have delivered the gifts to recognise the contribution made by care home staff and home carers during the pandemic.  
Bipin Patel, managing director of care company Caremark contacted the team afterwards. He said: "Thank you for the kind words for our care and support assistants – they deserve them and they were well received. The box of chocolates and mince pies also went down with a smile." 
Cllr Clare Salier, cabinet member for adult social care and health said: "As we approach a second Christmas under the shadow of the pandemic, our social care team just wanted to show care staff they recognise and appreciate their efforts this year.  
"For almost two years, staff in care homes and those who visit elderly and vulnerable people in their own homes have worked tirelessly to keep people safe and well. It is such a crucial job and we all owe them so much." 
Read more information on care homes during the Coronavirus pandemic 
Find out about a career as a care worker.