Council project to preserve historic Tooting landmark
Published: Monday, December 13, 2021
One of Tooting's most prominent and historic landmarks is being given a new lease of life as part of a refurbishment scheme carried out by the council.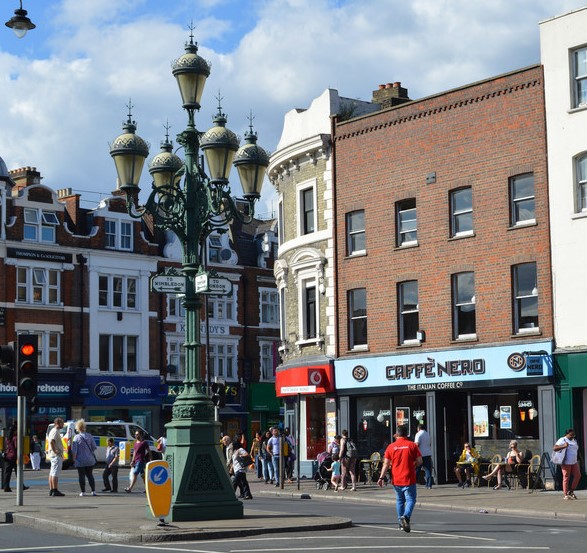 The gas lamps which have stood in Tooting Broadway since the early 19th Century are being renovated to bring their appearance back to their original historic splendour.
Before the advent of electricity gas lamps were used as the earliest form of street lighting in London. They began to be introduced in the capital around 1806 and there were eventually tens of thousands to help guide Londoners through the capital's dark streets.
There are still around 1,500 functioning examples in London. Birdcage Walk near Buckingham Palace is entirely lit by gas lamps, and virtually all have been awarded listed building status.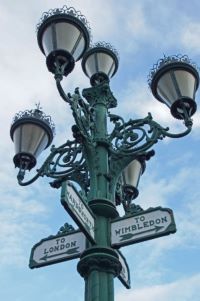 The ones in Tooting Broadway are Grade II listed and are formed by a cluster of five ornate lamps. The cast iron supporting structure also functions as a four-way signpost guiding people towards Wimbledon, Croydon, Wandsworth and central London. It also contains which serve the adjacent Northern Line underground station.
The broadway's imposing statue of King Edward VII once stood next to the lamps in the middle of Mitcham Road until it was moved some years ago to the pavement directly outside the tube station entrance.
Council leader Ravi Govindia said: "These lamps are an important part of Tooting's heritage and we are lucky they have survived for so long. It's only right that they are preserved for future generations."