Free devices to help vulnerable people keep connected.
Published: Tuesday, December 14, 2021
Wandsworth Council is reminding vulnerable people that they can apply for easy-to-use communication tablets to help them keep in touch with loved ones and carers.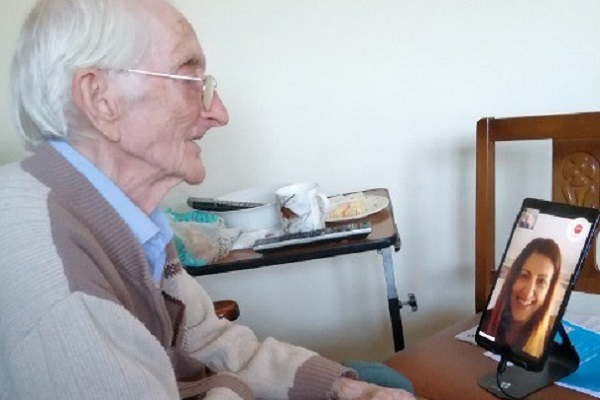 The council, in partnership with Alcove, provides Carephone devices to vulnerable and clinically vulnerable people in order to tackle loneliness and isolation. The Carephones can be easily used by people who otherwise would be at risk of social isolation to make video calls with family, friends, care workers and other approved service providers.   
One user, Mrs P, was feeling increasingly isolated from her family. She talked to the council's social services access team, who referred her for an Alcove Carephone with her daughter, son and granddaughter pre-installed as contacts. She said she was delighted to "be able to see my children on video – it's been a lifeline." 
The devices can be used by people with little or no technological expertise and will enable care workers perform tasks that do not require face-to-face visits, helping to reduce the risk of Covid-19 transmission   
Cabinet member for health and social care Cllr Clare Salier said: "The people who have received these devices have told us how much of a difference they have made. People who may have no technical expertise at all can chat to their loved ones online. I'm keen to make sure everyone who may be eligible knows about these devices." 
If you think you or someone you know would be eligible and benefit from a Carephone, email digitalsupport@richmondandwandsworth.gov.uk. 
Find at more at wandsworth.gov.uk/video-carephone-service