Gwynneth Morgan Centre officially opens
Published: Monday, December 13, 2021
Age UK Wandsworth has officially moved into the Gwynneth Morgan Day Centre to provide services for the borough's older and vulnerable residents.  
The council has awarded Age UK Wandsworth the contract to provide older people's and physical disability specialist day services at the purpose-built centre in East Hill, Wandsworth. Work has already started there to maximise people's independence by providing support and activities, community-based outreach work and help to become digitally connected. 
The building has been extensively refurbished, including work to make it more accessible. It will also be used by the council's Lifelong Learning Team, which provides ongoing learning and training opportunities for adults.  
The Mayor of Wandsworth Cllr Richard Field officially opened the centre at an event also attended by cabinet member for adult social care and health Cllr Clare Salier, clients of the older people's day centre and representatives from Lifelong Learning and Age UK Wandsworth Trustees. The guest list was kept as short as possible to maximise social distancing.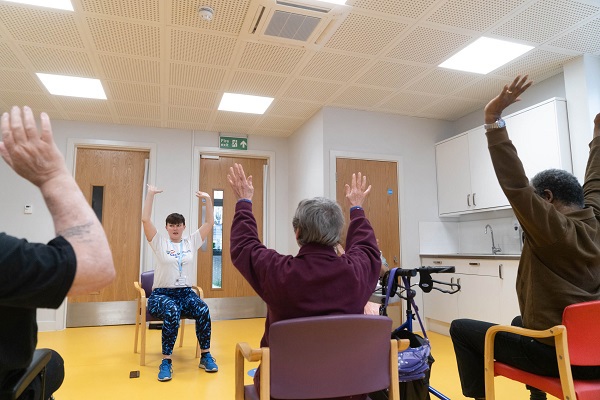 Cllr Salier said: "The centre will help us ensure some of our most vulnerable residents get the support they need and the chance to relax, socialise and make friends.  It's great to finally see this centre officially open and services there getting up to full speed following the upheaval of the pandemic  
"Age UK Wandsworth and our other trusted partners do so much to help us ensure our residents can continue to live independent lives in their own homes. Please get in touch with our Adult Social Care team to find out what support is available for you or someone you know." 
The day centre runs Monday to Friday and is open from 9am to 5pm. Referrals are made following a social work assessment.