King George's Park's new cherry tree avenue taking shape
Published: Thursday, December 16, 2021
The final planting has taken place to create King George's Park's newest attraction – a colourful avenue of 50 cherry trees.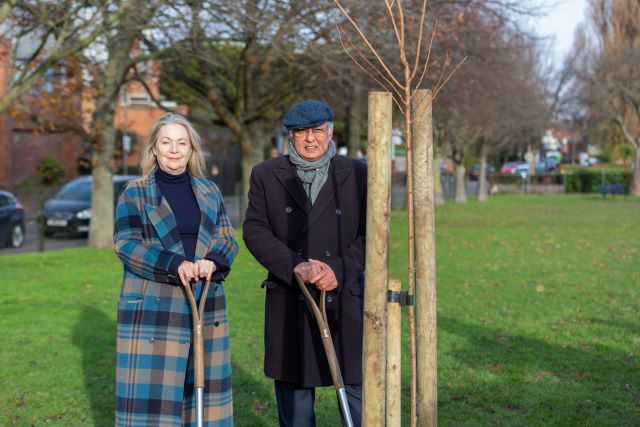 Council leader Ravi Govindia and cabinet member for community services and open spaces Cllr Steffi Sutters were joined this week by women representatives from Wandsworth's Ahmadiyya Muslim community in putting the finishing touches to the avenue.
Together they helped plant that last of the 50 cherry trees that have been gifted to the people of Wandsworth by the Sakura Cherry Tree Project – an initiative promoting friendship between Japan and the UK and part of a legacy project celebrating the Japan-UK Season of Culture 2019-2020.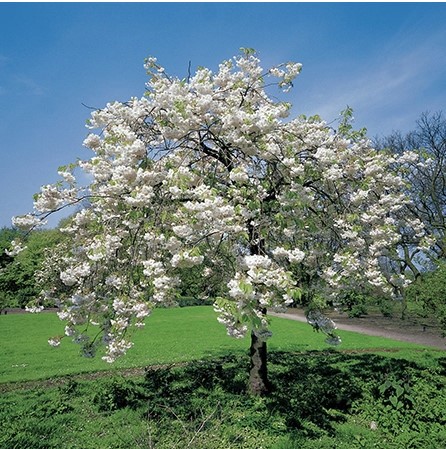 When in bloom the trees will provide a scented and colourful enhancement to the pathway between Burr Road and the Henry Prince estate in Earlsfield.
Cllr Sutters said: "It was an honour to take part in the final planting of the 50 trees that will form this striking new avenue in King George's Park. I was delighted too that so many women from the Ahmadiyya Muslim community were able to take part and show their support for this wonderful environmental initiative.
"I am sure that the many people who visit the park and travel between Burr Road and the Henry Prince will be delighted to walk along such an attractive new tree-lined avenue, and on behalf of the borough of Wandsworth I would like to express my thanks to the Sakura Cherry Tree Project and the people of Japan for this wonderfully generous gift."
The new avenue has been formed with three Japanese varieties of cherry tree known as 'Beni-yutaka', 'Taihaku', and 'Somei-yoshino', which have been chosen for their variation in colour, timing, and historical significance. Taihaku' is a large, single white blossom variety, which became extinct in Japan but thrives there now thanks to its reintroduction by Britain's Collingwood 'Cherry' Ingram in 1932.
Sakura Cherry Trees are also being planted at many schools and sites across the UK. The project was formally launched with a planting ceremony at Regent's Park attended by HRH The Duke of Gloucester and Japanese Ambassador Yasumasa Nagamine.
The Duke is patron of the Japan Society which aims to improve understanding of the cultures, societies and businesses of Japan and the UK. He said: "What better way to commemorate the long-standing friendship between the people of the United Kingdom and Japan than the planting of Japanese cherry trees that will live on for future generations to enjoy."
Yasumasa Nagamine, Japanese Ambassador to the UK added: "Just like our relationship, these trees will grow stronger as they mature and, each year when they blossom, I hope they bring joy to people across the UK and remind them of the deep friendship between our two nations and peoples."
For more information about the scheme visit https://japanuksakura.org/