Looking back on a year in the Brighter Borough - January to March
Published: Thursday, December 23, 2021
In this series of digests we review the year's events in Wandsworth and recount some of the highlights of 2021 - a year that began with the country still under lockdown and learning to live with the pandemic – but also a year of many positive accomplishments and improvements across the Brighter Borough.
January
• With the nation under lockdown Wandsworth Council leader Ravi Govindia issued a plea for local people to keep themselves and their families safe, help protect the NHS and work together to beat the virus.
• The borough's annual free Christmas tree collection service once again swung into action which would eventually see tens of thousands of trees collected from residents' doorsteps and turned into compost.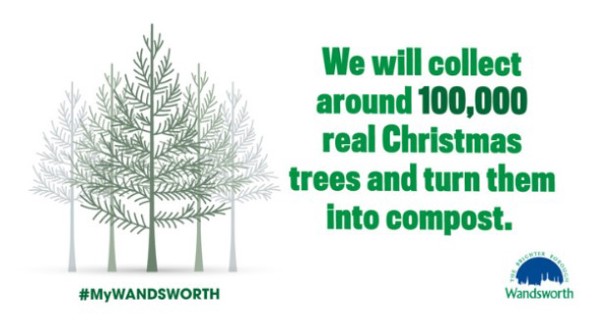 • It was confirmed children in Wandsworth wouldn't miss out on access to learning nor free school meals during the lockdown thanks to council support.
• Families with younger children were asked to help shape future improvements for the children's and toddler's playground in Battersea Park which was earmarked for a £250,000 revamp.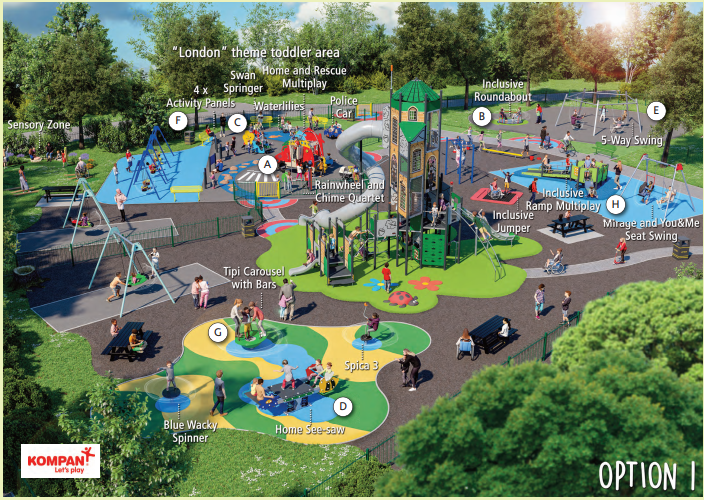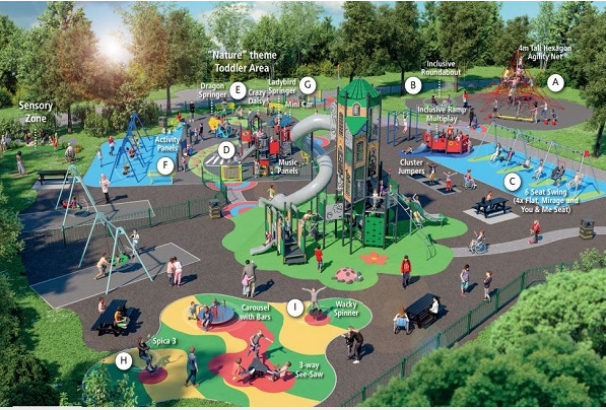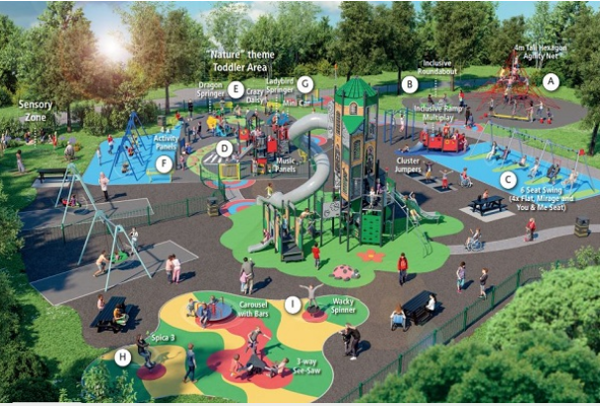 • Libraries in Wandsworth were shown to be amongst the most popular and best-used in the country according to figures released by public service accountancy body CIPFA. The pre-pandemic annual figures revealed that Wandsworth's libraries issued more books than any other library service in London for the third year running
• The council announced it was to plant another 750 trees in streets, parks and estates – which would all be fitted with water gators - a simple but innovative piece of equipment to help them take root and establish themselves.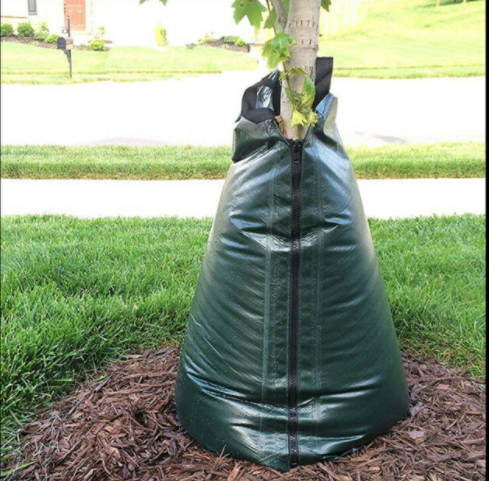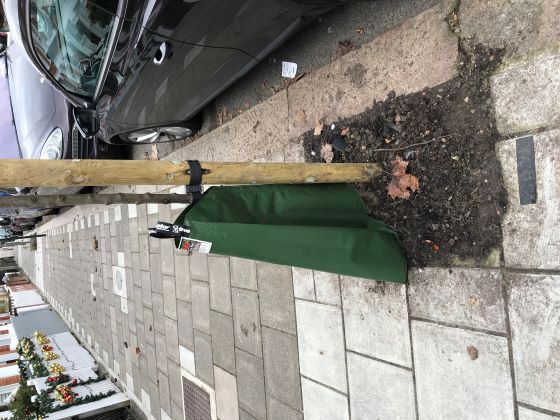 • The month ended with news that more than 100,000 homes and businesses in Wandsworth were on course to benefit from ultrafast internet speeds with the unveiling of new plans to install full fibre broadband across the borough.
February
• February began with the news that one of London's biggest estate regeneration schemes had been given the green light with the council's plans to build more than 2,500 new homes on Battersea's Winstanley and York Road estates awarded planning permission.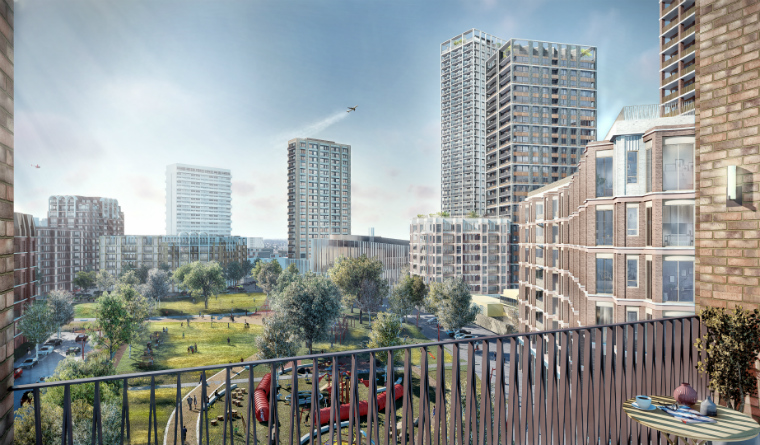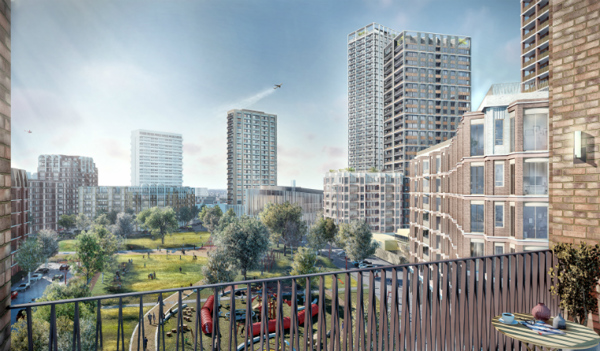 • Councillors approved Wandsworth's first Biodiversity Strategy – a key element of the council's broader environmental strategy (WESS), designed to meet its ambition of becoming carbon neutral by 2030 and the greenest inner London borough.
• With families still facing economic hardship as result of the pandemic, the town hall once again showed its support with plans to freeze its general element of the council tax for the year. Council leader Ravi Govindia said: "This is the single most effective thing we can do to help the largest number of people."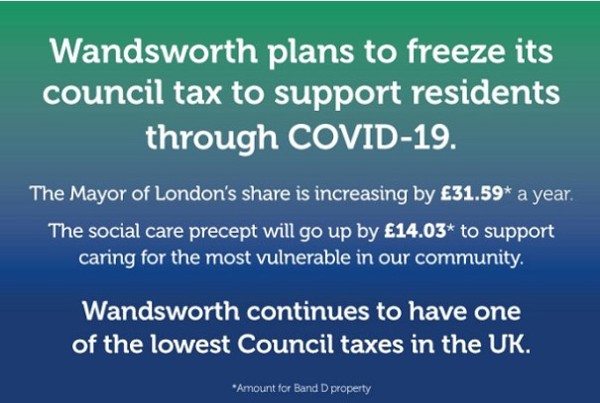 • A report to councillors confirmed work was progressing well on a series of measures worth around £4m to improve Putney High Street by improving air quality and making it a more pleasant destination for visitors and shoppers. Improvements included wider pavements, installing 'parklets', upgrading streetlights, lighting up St Mary's Church and Putney Bridge and providing more cycle parking.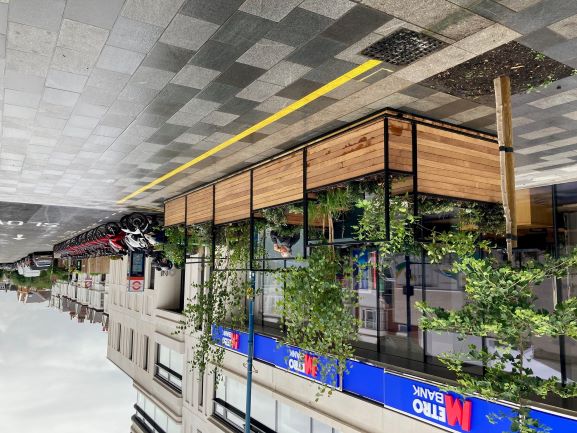 • Councillors approved a pioneering management scheme for the 12-acre Roehampton Playing Fields in west Putney giving local people a much greater say in its running, with the aim of delivering a range of improvements to the popular sports venue.
• One of the last remaining brownfield sites in Wandsworth town centre, the vacant former gasworks site and a neighbouring piece of land in Swandon Way, was poised to provide more jobs for local people after developers acquired the two sites with plans for new homes, shops and businesses.
• Work began on building 41 new homes on Putney's Kersfield Estate – part of the council's Housing for All programme with a target of building 1,000 new homes across the borough by 2025 with priority given to existing residents, key workers and lower income families. A third of the Kersfield homes were for social rent with others sold to fund additional affordable homes.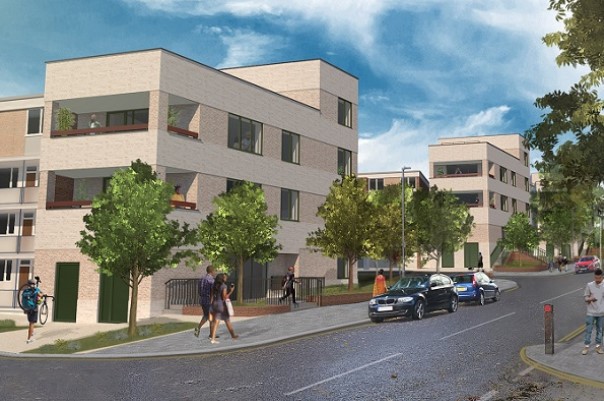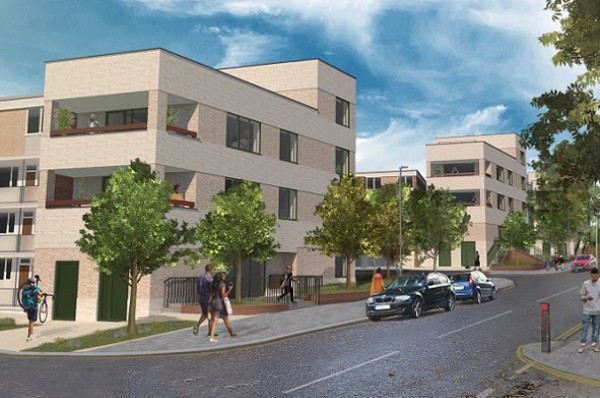 • Construction work was also continuing apace to provide a new sixth-form teaching block at Balham's Chestnut Grove Academy. The landmark project is a key element of a £15.6m scheme to deliver additional classroom places at a number of Wandsworth schools while a separate programme of investment worth £17m is improving the borough's special needs provision.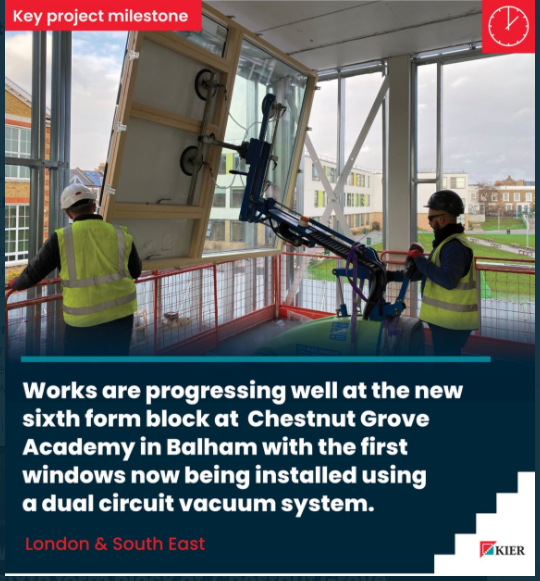 • Residents and businesses in Nine Elms would soon benefit from a more sustainable type of heating thanks to a District Heating Network. Work involved installing pre-insulated steel pipes underground connecting hundreds of homes and businesses, removing their reliance on energy-consuming individual boilers and delivering lower CO2 emissions.
• In a welcome boost for the local hospitality industry, councillors announced that cafes, pubs, bars and restaurants in Wandsworth would again be allowed to serve customers sitting outside their premises in the summer thanks to 'al fresco' hospitality rules remaining in place. To help businesses serve customers safely the council simplified the process of applying for a street licence and waived the normal fees for putting tables and chairs on the pavement.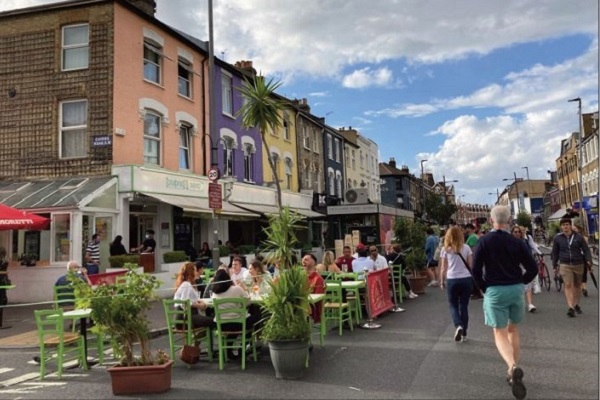 March
• The month began with the news that Wandsworth was confirmed as the only local authority in London to freeze its general share of council tax bills. Wandsworth residents continued to pay the lowest council tax in the UK.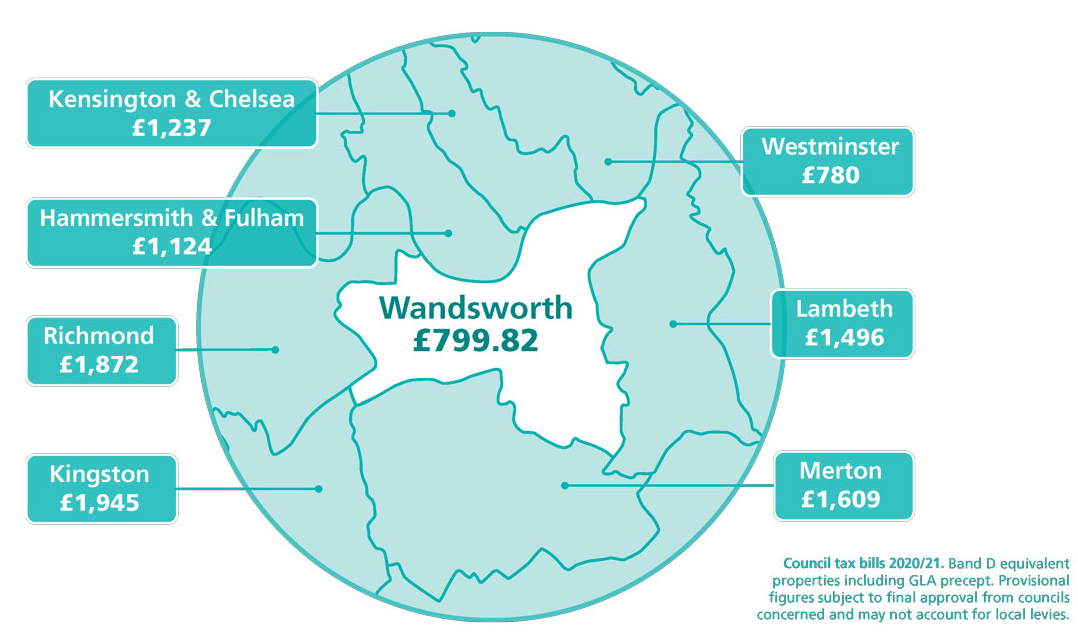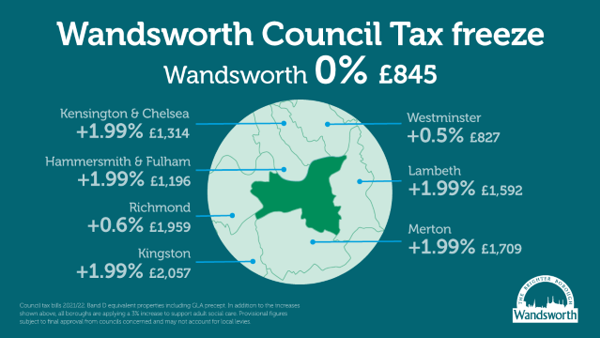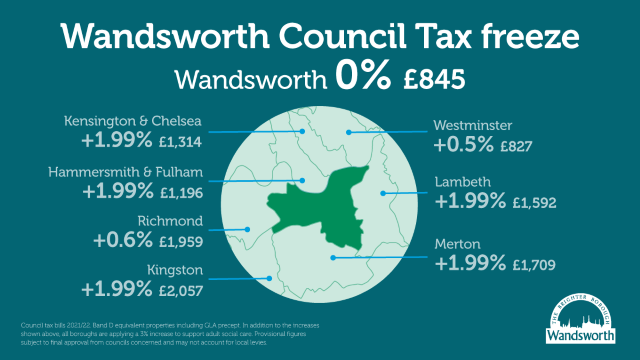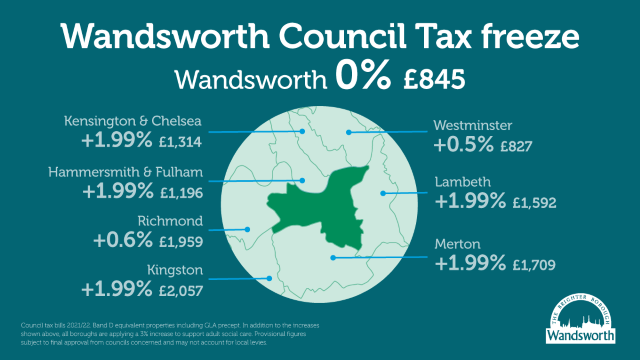 • In a boost for pollution free motoring, new Government figures showed that Wandsworth had the second highest number of electric vehicle charging points in the country with 594 installed and another 200 in the pipeline.
• The council and Wandsworth Police teamed up with digital company Zecure to launch a new safety app designed to keep children safe on journeys to and from school. Crime figures showed Wandsworth remains inner London's safest borough.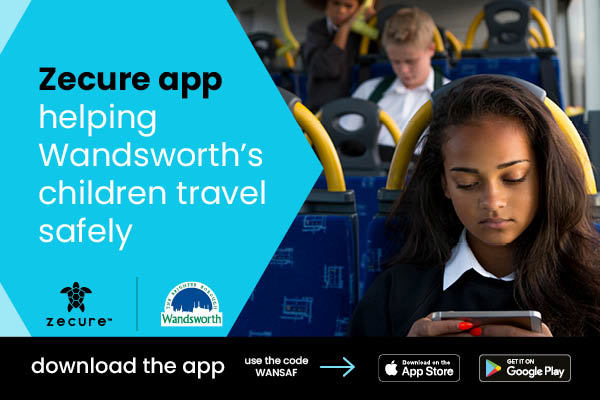 • And in the immediate aftermath of the tragic death of Sarah Everard, senior councillors met with the police and other key partners to discuss ways of keeping women and girls safer covering topics like CCTV upgrades, better lighting and increased police patrols. Council deputy leader Kim Caddy said: "We don't want any women in our borough to feel unsafe."
• As schools began to reopen and children returned to classrooms, the council published an ambitious roadmap to help pupils catch up following lockdown. Its comprehensive five point plan explained how the council would support young people to recover from the pandemic, return to learning and training and boost their job prospects.
• Putney was included in phase four of the Clean Air Villages (CAV) project which aims to improve local air quality by reducing emissions from businesses who are encouraged to team up with others to share electric delivery vans and use zero-emission cargo bikes.
• Council leader Ravi Govindia paid tribute to the many voluntary organisations, charities and community groups that had done so much to support the people of Roehampton throughout the pandemic. "The whole of Wandsworth salutes their efforts" he said after the work of these local groups was highlighted in a series of BBC London TV broadcasts.
• Tooting residents expressed joy at the news that Fishponds Playing Fields would remain open for community use during the Easter holidays. Although primarily a team sports venue, it had been open for general use since January offering local people a neighbourhood green space to relax and exercise in. And there was more good news from the south of the borough when it was announced that the much loved Tooting Bec Lido would be reopening to swimmers in time for Easter.