Review of the year - October to December
Published: Thursday, December 23, 2021
Our fourth and final look back at the people and events that shaped 2021. Happy New Year to all of Wandsworth's residents and businesses.
October
• Council leader Ravi Govindia attended the formal opening of a new teaching block at Saint Cecilia's Church of England School - the latest phase of Wandsworth's £15m investment in providing more classroom places at some of the borough's most popular schools. The new Saint Cecilia's building allows it to increase its intake by one extra class of 30 each year – meaning an eventual total of 210 additional pupils across all age groups.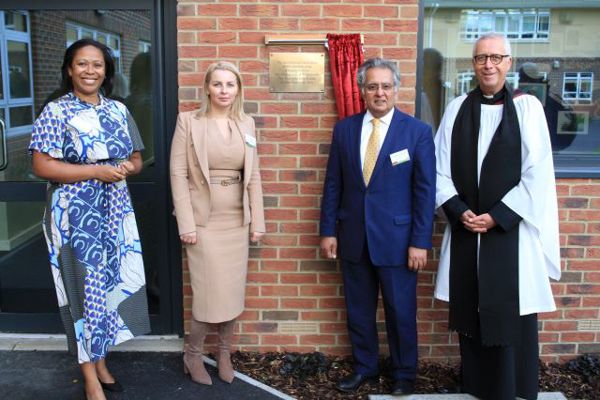 • October was Black History Month and Wandsworth Council was proud to be taking part once again in this annual celebration recognising the outstanding contribution black people have made in shaping our borough. An extensive programme of events and activities celebrated African and Caribbean cultures and histories with special focus also on promoting black-owned businesses in Wandsworth and the contribution they make to the borough.
• Work began on a £500,000 parks and open spaces improvement project that will see railings fully refurbished and pathways repaired. In total 16 parks would benefit from the scheme with just under 1,000 square metres of paths and walkways repaired, and more than 8,200 metres of railings repaired and repainted – the equivalent of more than five miles.
• The council was preparing to bring some extra spring colour to the borough with the planting of more than 10,000 flower bulbs in green spots across Wandsworth. Environment spokesman Cllr Steffi Sutters said: "The vibrant purple, white and yellow flowers that will be springing up in the spring and early summer of next year will make Wandsworth an even Brighter Borough."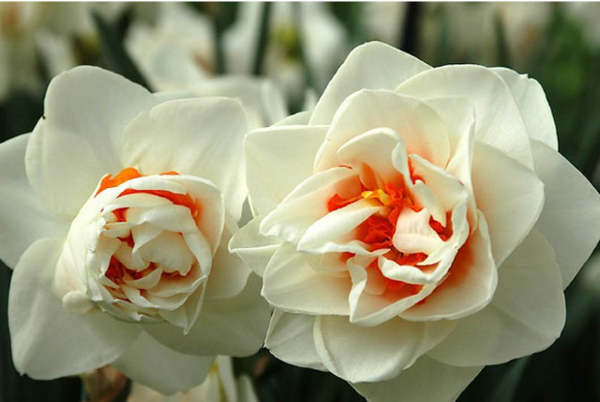 • A new policy set out how the council will plant, manage and look after the 62,000 trees in the borough that are looked after by the council. The town hall is committed to planting between 700 and 1,000 new trees each winter. The new policy will support existing management plans and encourage input from community groups, parks friends' groups and the Wandsworth Tree Wardens.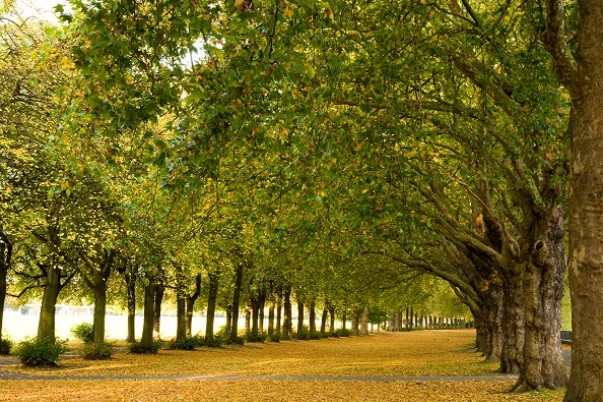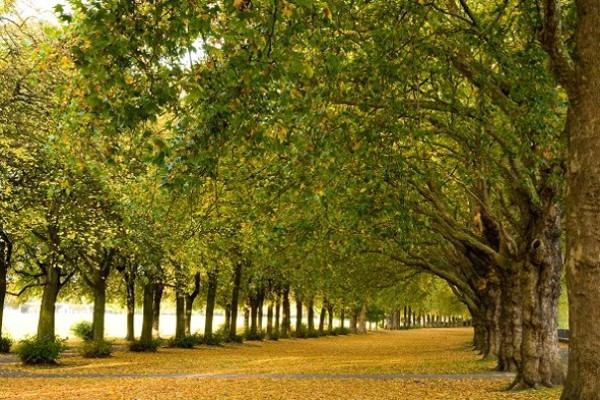 • Council leader Ravi Govindia paid a visit to Battersea to see how progress was being made on 386 affordable homes being built as part of the Battersea Power Station development. These new homes are being built between Thessaly Road and Sleaford Street and include a new public green space, children's play area, an NHS medical centre and workspaces for start-up businesses.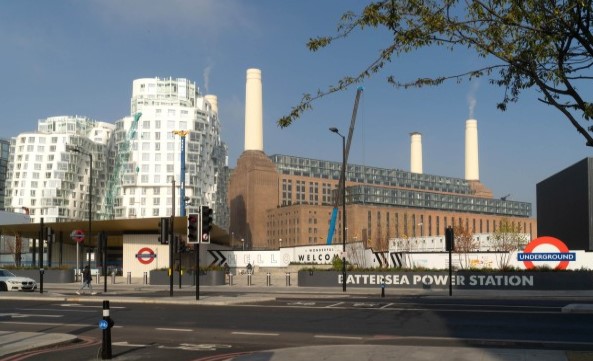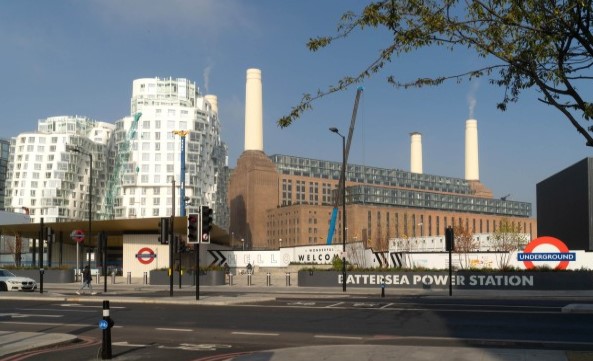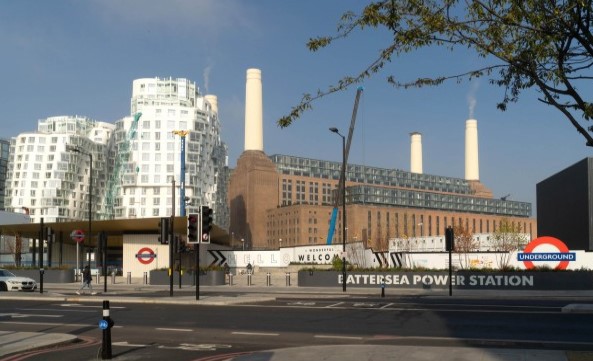 • The tranquil beauty, impressive biodiversity, wildlife protection, accessibility and community involvement were all cited by London in Bloom judges who awarded both Tooting and Wandsworth Commons Gold Medals in their latest awards scheme.
• Later in the month the two commons were named along with Battersea Park, Wandsworth Park and King George's Park as recipients of coveted Green Flag Awards by environmental watchdog group Keep Britain Tidy. This award is given to open spaces that boast high environmental standards, are beautifully maintained and offer excellent visitor facilities.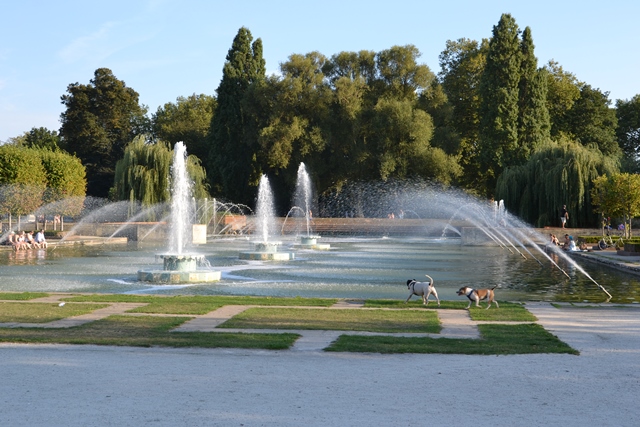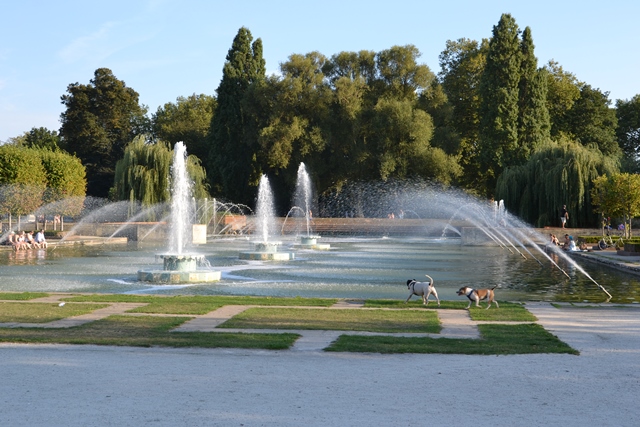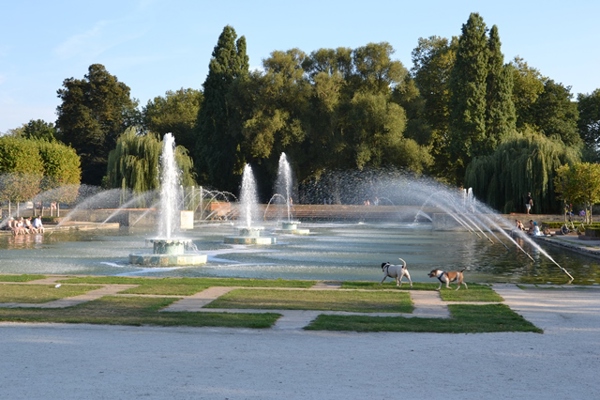 • A new housing development in Roehampton was named after a prominent community figure who dedicated his life to bringing communities together. The development in Bessborough Road is called McKinney House to celebrate the life of the former vicar of Holy Trinity Church the late Rev. Jim McKinney who died almost three years ago. The building which bears his name has delivered ten new council homes and is the first stage of the council's regeneration scheme for the Alton Estate.
• As part of efforts to reduce the amount of plastic waste left in the borough's parks and commons and to also discourage single use plastic water bottles, the council completed an eco-project to install 20 drinking fountains in local open spaces.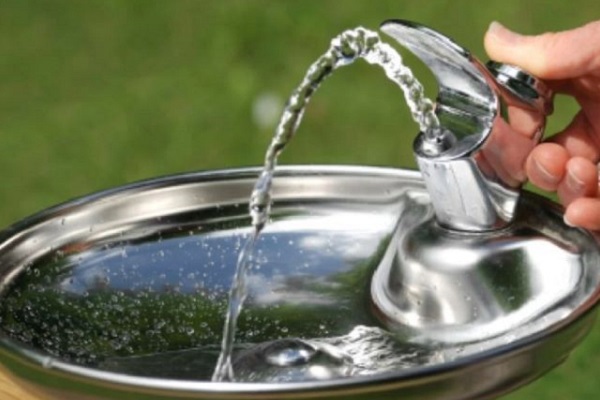 • Wandsworth Council again achieved two gold awards in this year's RSPCA PawPrint Awards - the 14th year in a row animal welfare manager Mark Callis and his team have won in the Stray Dog and Housing categories.
• The deadline for applying to the EU Settlement Scheme might have passed but the council said that Wandsworth resident EU citizens could still get help and advice. For the past four years the council has commissioned Citizens Advice Wandsworth to advise European residents on their rights and to help them apply to the scheme. In that time their EU Advice Service has provided free and confidential advice and support to more than 4,000 people.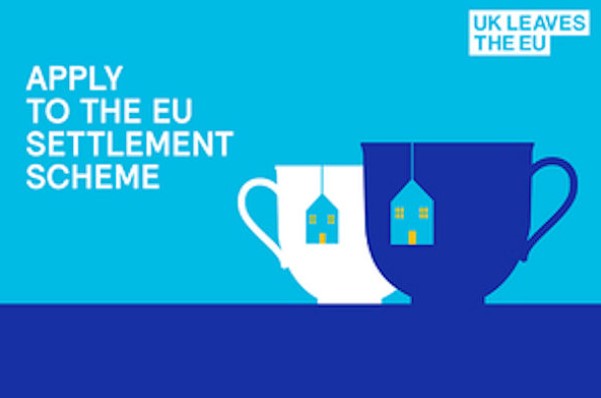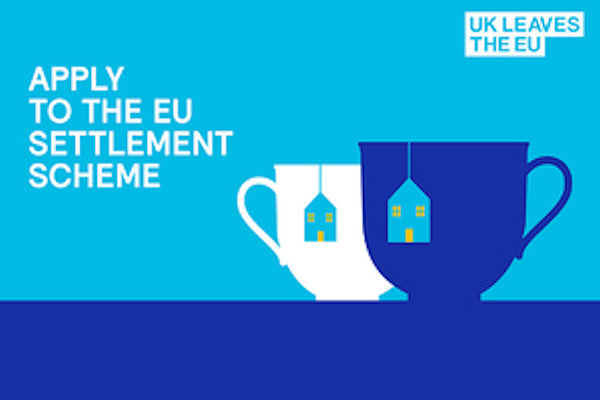 • People living in Wandsworth lead more active and healthier lives than most Londoners, new figures showed. A survey carried out by Public Health England into people's physical activity and daily exercise routines ranked Wandsworth sixth in a fitness league table of London's 33 boroughs.
• Work was well underway on a joint project between the council and Network Rail to improve conditions for pedestrians and cyclists whose journeys take them underneath the railway bridge at Wandsworth Town station.
November
• Historic England announced that the Grade II listed Battersea Power Station was being removed from the country's heritage at risk register after 30 years. The news follows an extraordinary effort by partners and stakeholders, including Wandsworth Council, that have worked together over three decades to preserve this piece of London's historical past. The building had been added to the Heritage at Risk Register in 1991 when it was in danger of being lost forever as a result of neglect and decay.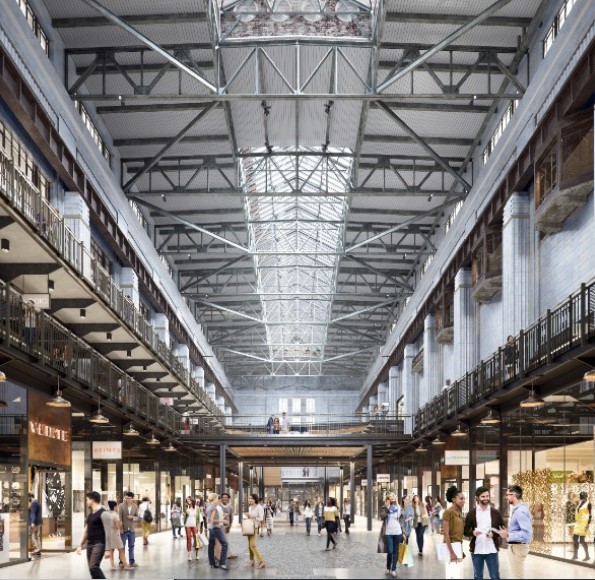 • The winners of the 2021 Wandsworth Civic Awards were announced at a special town hall ceremony honouring those who have made fantastic contributions to day-to-day life in the borough. Eight awards and a special citation were given to people and teams from across Wandsworth, recognising the efforts they had made to help others.
• The finishing touches were about to be applied to a £316,000 upgrade of a local neighbourhood 'pocket park' and playground in Battersea – with 58,000 flower bulbs planted to improve its bio-diversity. The refurbishment of Fred Wells gardens in Vicarage Crescent was financed via the Wandsworth Local Fund (WLF) – a levy on property developers.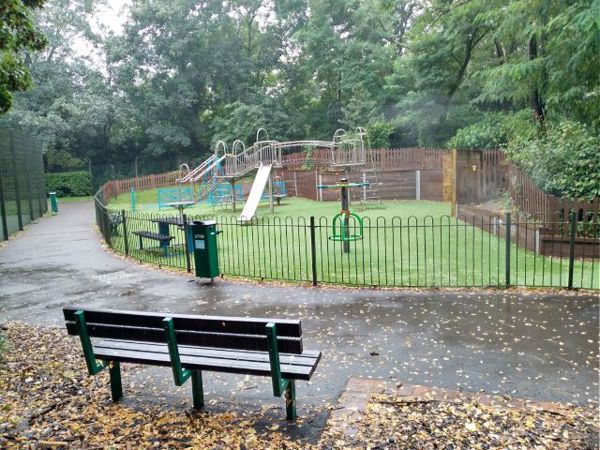 • The borough's Together on Climate Change Festival was held this month and brought together people and organisations committed to tackling the problem by raising awareness of climate change issues and discussing what people and communities could do to reduce carbon emissions and lead more eco-friendly lives.
• The Lady Allen playground on Wandsworth Common designed for use by children with disabilities and special needs benefited from council investment worth £153,000. As part of a capital investment scheme, the playground's clubhouse was revamped and modernised, repairs carried out to play equipment and a new security fence installed to prevent break-ins and unauthorised use.
• And just a few days later Battersea Park's toddlers and junior playground reopened after its £254,000 upgrade, with its new play equipment chosen by local families and young children earlier in the year. This latest refurbishment project brings the council's investment in childrens' play areas across Wandsworth to more than £1m over the past three years.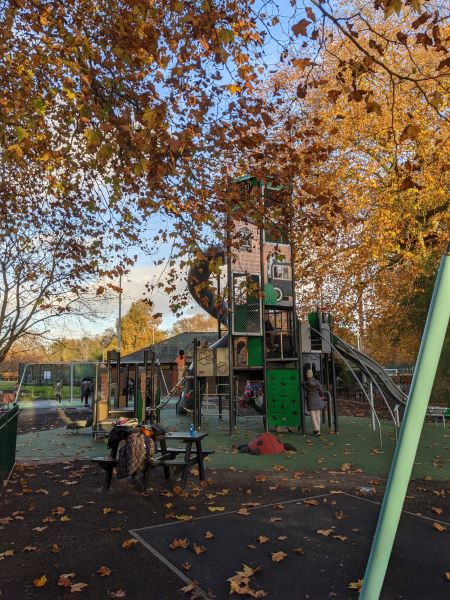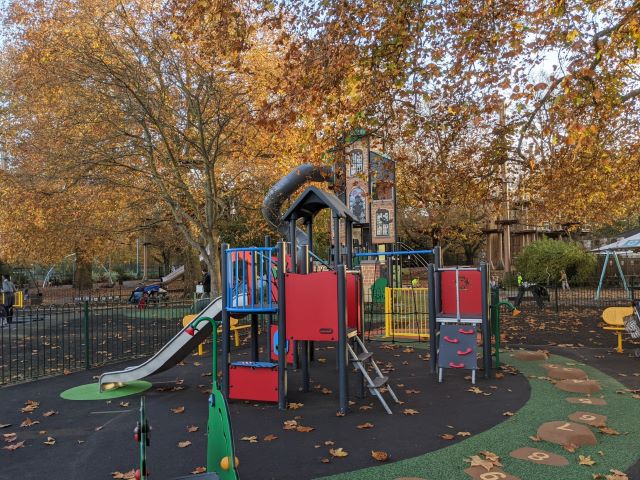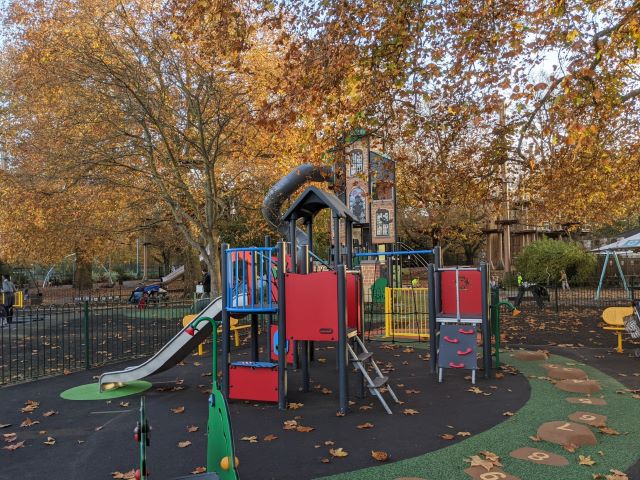 • It was announced that work was to commence on the installation of 115 bike stands in parks providing secure places for them to be stored while their owners visit green spaces. As well as improving security for existing visitors who arrive by bike, the scheme hoped to encourage more people to use bicycles as a form of travel. Nearly half the new stands are being placed in Battersea Park where many visitors currently arrive by car.
• A new Right Move survey into what makes people happy about where they live said Wandsworth residents are the happiest in inner London.
• Councillors formally approved a £5m plan to provide more school places for children with special needs and disabilities. The funding will pay for 119 additional places at local schools and was described by cabinet member for education and children's services Cllr Will Sweet as "a significant investment in providing more high-quality school places for children in our borough with special needs and disabilities
• Residents of a sheltered housing block in Wandsworth town centre were given greater protection from fire with the installation of sprinklers in their homes. The 21 homes at Kirton Lodge in Iron Mill Road also had new doors and windows fitted.
• A series of teaching and learning schemes was helping children recover from the time they missed at school during the pandemic. More than £6m was invested in helping young people overcome the effects of missed time in the classroom with additional tuition and mentoring plus special holiday learning schemes.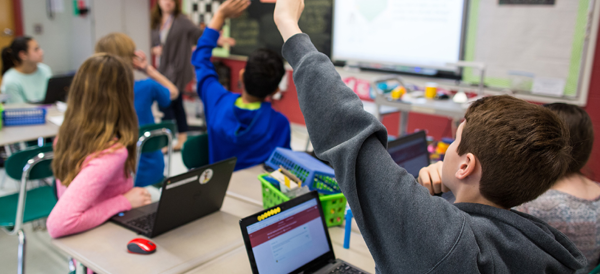 • Residents were asked to help decide how more than £400,000 can best be spent on the redesign of Harroway Gardens in Battersea including upgrades to the children's playground including additional greenery, repairs to footpaths, new seating and new outdoor gym equipment.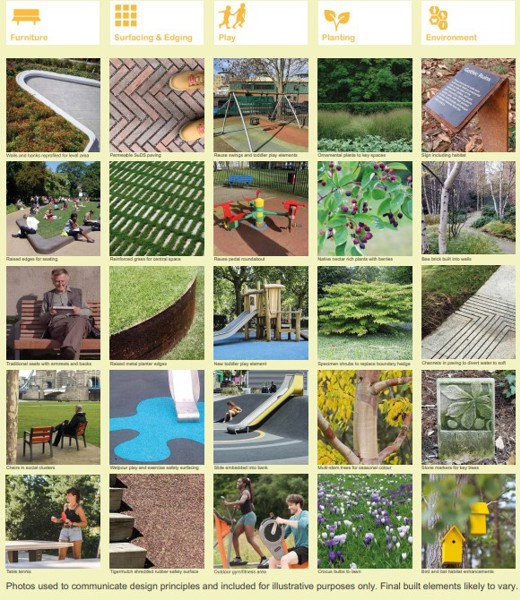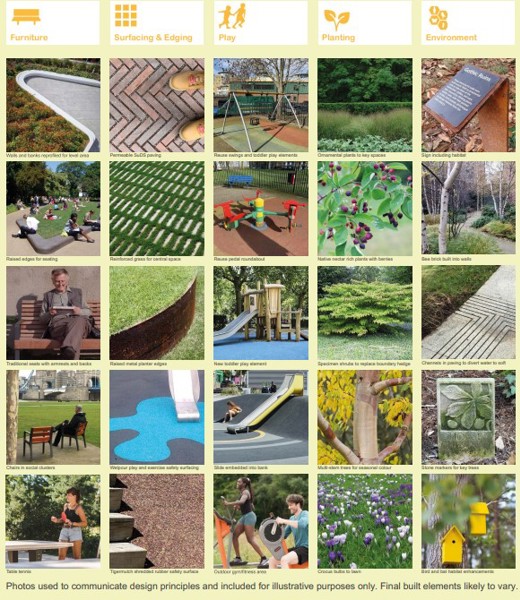 • Councillors launched a campaign to persuade bosses at Transport for London to exempt residents who visit the waste and recycling centre in Smugglers Way from paying the Mayor's new ULEZ charge.
• Work began on a £500,000 scheme to smarten up stretches of Wandsworth's riverside walk while also improving safety and security for pedestrians. These river promenade upgrades is a key feature of the council's £5m public realm renewal project, which is delivering a series of refurbishments and improvements to Wandsworth's streets, green spaces and travel infrastructure.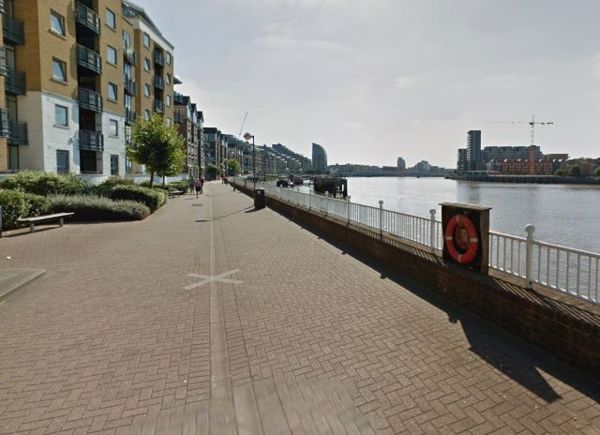 December
• The borough's newest public park, created as part of the redevelopment of Tooting's Springfield Hospital, is beginning to take shape with the planting of the first of the 700 new trees planned for the site. The park will include a pavilion café, play areas, an amphitheatre, community and sensory gardens, trim trail, ponds, a new footbridge, areas for informal sports and a shelter designed by local students.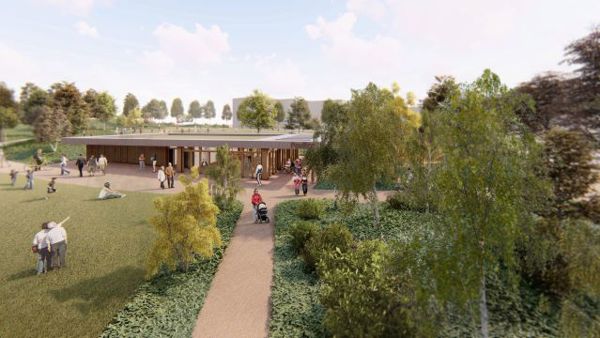 • Council leader Ravi Govindia said he was backing a local campaign calling for buses in Putney High Street to be replaced with more eco-friendly electric or hydrogen powered versions. He said: "The council has taken a number of measures to improve air quality in this part of Putney, but buses remain a pressing issue when it comes to air quality. I am urging the Mayor and TfL to replace these diesel-hybrids with electric or hydrogen powered buses."
• Plans to erect a 15 metre high 5G mobile phone mast in a conservation area in Earlsfield were rejected by council planners. The mast would have stood next to the Swaby Gardens pocket park and children's play area. Planning chairman Cllr Guy Humphries said: "This application caused a great deal of upset and anxiety in the local community and these were concerns shared by us in the town hall."
• An exciting and attractive new visitor feature began to take shape in King George's Park with the planting of an avenue of 50 cherry trees – a generous gift to the borough of Wandsworth from the people of Japan.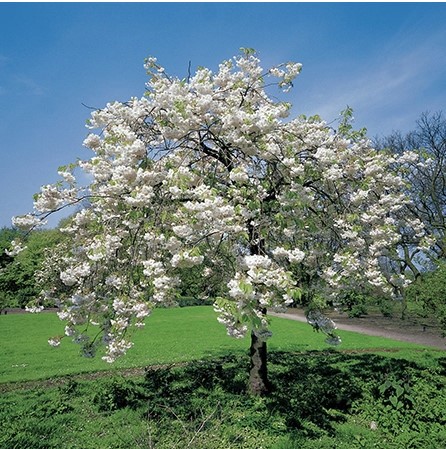 • Designs for a new primary school and nursery planned for Nine Elms has been 'highly commended' by an International Jury at the New London Awards 2021. The school was given planning consent in the summer and will be built on the former South London Mail Centre site between Nine Elms Lane and Ponton Road. It will cater for 420 pupils and 52 nursery age children.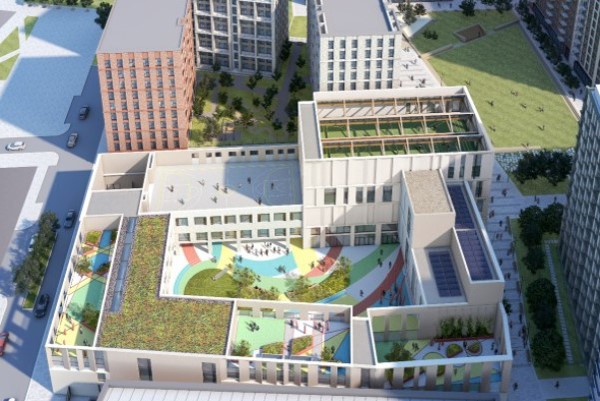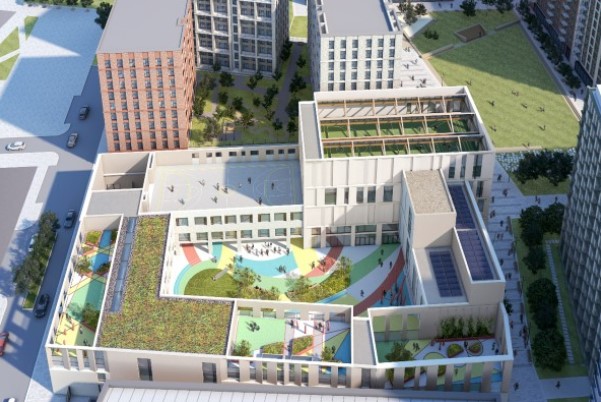 • A plan to revamp the Tooting Bec Athletics Track cleared its final hurdle with the council formally approving a £527,000 scheme to fully replace its running surface. Work is scheduled to begin in the New Year so that the refurbished track can reopen at the start of next summer's athletics season.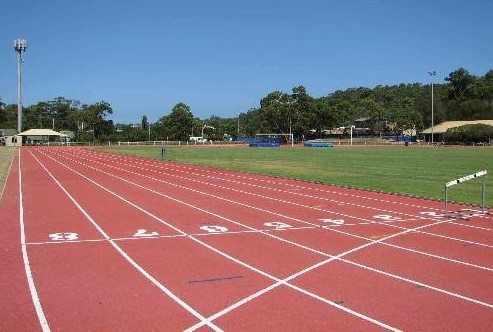 • Wandsworth town centre continued to attract new investment with the opening of a new "boutique" bowling alley in the heart of the historic Ram Brewery regeneration site. Billed as south west London's first boutique bowling alley, 'Strike' offers visitors the chance to try their arm at tenpin bowling along with smart darts, an electric shuffleboard and the capital's "first ever duckpin bowling lanes".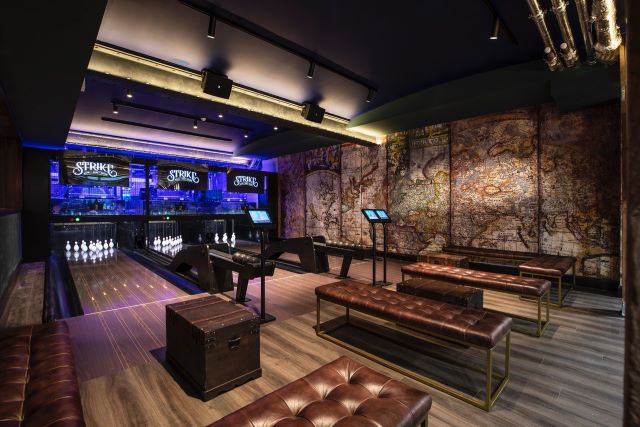 • There was more good news for Tooting with the formal announcement that the council had agreed a funding package worth £3m to safeguard the future of the Tooting Bec Lido for the next 50 years. The lido, which dates back to 1906, is the largest open-air freshwater pool in the UK. The £3m will pay for a series of equipment upgrades that are expected to keep the pool open and in full operation for decades.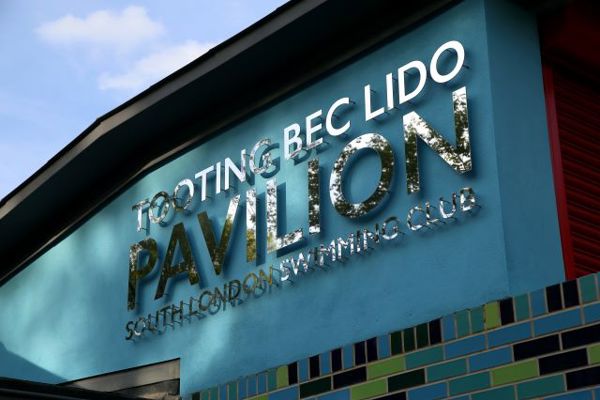 • Councillors unanimously agreed to distribute more than £2m to Wandsworth families in need this winter to help with food, household essentials and fuel costs. Finance and budget spokesman Cllr Kim Caddy said: "At the beginning of the pandemic we moved swiftly to support and protect vulnerable residents, and are determined that this support will continue through the winter months."
• A community facility where people can learn practical skills, such as carpentry or furniture restoration, reopened its doors to help people in Roehampton overcome loneliness and mental health issues in older people. The Community Shed on the Alton Estate in Roehampton now has bigger and brighter premises after being forced to close during the pandemic.
• One of Tooting's most prominent and historic landmarks is being given a new lease of life as part of a refurbishment scheme carried out by the council. The gas lamps which have stood in Tooting Broadway since the early 19th Century are being renovated to bring their appearance back to their original historic splendour.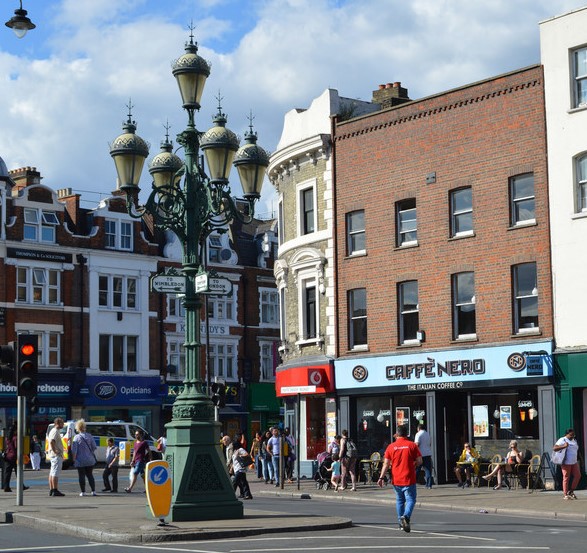 • Residents were preparing to move into 71 new council homes at Shuttleworth Road in Battersea - part of the borough's Housing For All programme. The new homes have been built on the site of a disused recording studio and lock-up garages that have been replaced 71 low-cost homes, of which 62 are social rented and nine available for equity share.