The year in review - July to September
Published: Thursday, December 23, 2021
Our third look back at events of the year covers the summer months July to September.
July
• The beginning of the month saw a £5m public realm improvements fund unveiled - a key strand of the council's plans to help the borough recover from the pandemic. The money would help pay for improvements to town centres, to parks, river paths and road crossing improvements. Council leader Ravi Govindia said: "The coming months will see a recovery from one of the biggest economic and public health shocks the borough and indeed the world has faced. Our aim is to ensure that Wandsworth's residents and businesses can capitalise on this potential and go from strength to strength."#

• A new Air Quality Action Plan set out how the council would continue its work to further reduce air pollution in the borough. The new plan builds on the good progress made in air pollution in Putney High Street, Tooting High Street and Clapham Junction. In Putney High Street the number of hours nitrogen dioxide levels were breached had fallen from 1,248 in 2016 to just four in 2020.
• Wandsworth's free school meals scheme was extended to cover the summer break ensuring that 8,400 children would continue to enjoy a nutritious lunch during the school holidays. Parents were given supermarket food vouchers via to replace free school meals via a special app which could be redeemed at the supermarket of their choice.
• The owner of a butcher's shop in Tooting was ordered to pay £16,000 in fines and court costs after a council investigation found the premises riddled with mice, foodstuffs offered for sale gnawed by rodents and packaging left soaked in mouse urine. Consumer protection spokesman Cllr Steffi Sutters said: "The owner of this business clearly put profits before public health. This case should serve as a warning to other food retailers who think they can take a similarly cavalier attitude to the health and well-being of their customers."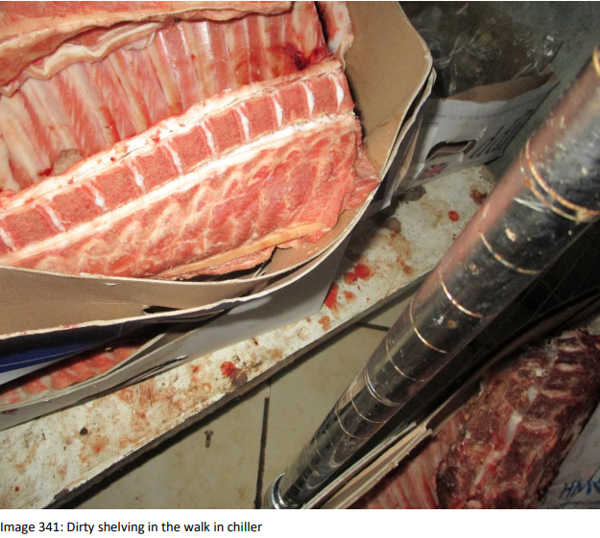 • Another wave of neighbourhood improvement schemes were given go ahead with funding from the Wandsworth Local Fund. The council allocated £353,000 for projects including additional bike hangars and 'living pillars' to improve biodiversity in town centres. The fund holds cash levied from property developers to help pay for local infrastructure improvements like new schools, roads or pavements or improvements to playgrounds and parks. This latest round of allocations brought the total spent on these neighbourhood improvements to £12m.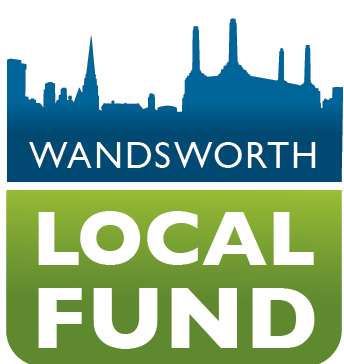 • Council leader Ravi Govindia backed Battersea residents demanding urgent action from Thames Water to improve drainage and sewer capacity in the area following flash floods. Thames Water had promised remedial work in 1998 - but the project never progressed. Cllr Govindia urged the water company to "get on with it and stop fobbing off our residents".
• The council announced it was to recruit a small army of home composters to take part in a pilot scheme to test the effectiveness of diverting food and organic garden waste away from household general waste collections by home composting. Environment spokesman Cllr Steffi Sutters said: "This is just one of the ideas we are looking at to see how we can better deal with the ever-growing mountain of waste produced by modern-day living."
• A project got underway to upgrade hundreds of lamp-posts in Battersea Park with eco-friendly LED light bulbs that will not only save taxpayers' money but also help the council meet its carbon reduction targets. LED bulbs have already been fitted to more than 18,000 street lights across the borough and to the more than 3,000 on Wandsworth's housing estates.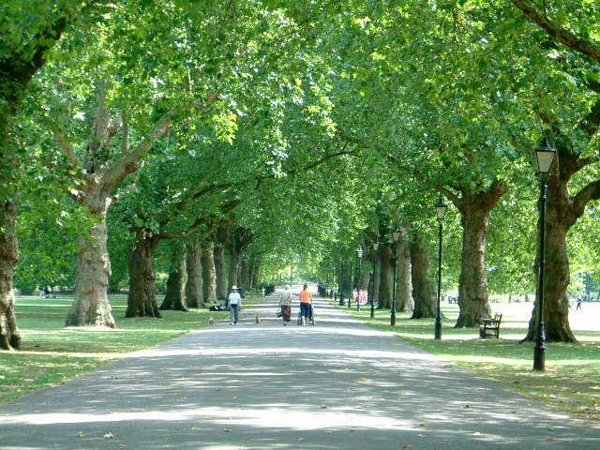 August
• New trees and a series of green planters were added to newly widened Putney High Street pavements as part of the ongoing £4m project to boost the high street by improving air quality and making it a more pleasant destination for visitors and shoppers. Transport spokesman Cllr John Locker said: "Our aim is to make the high street cleaner, greener and safer by tackling congestion and encouraging alternative forms of travel."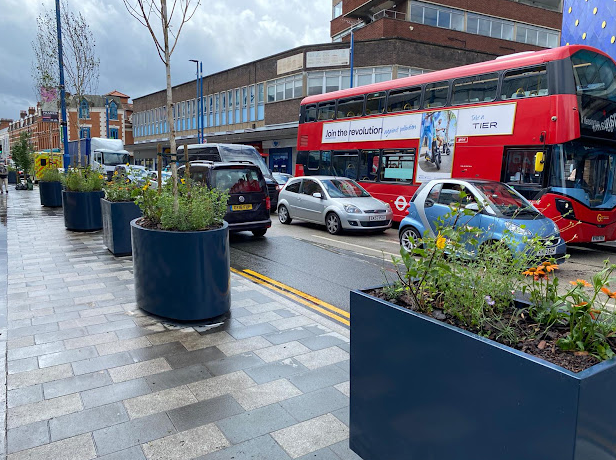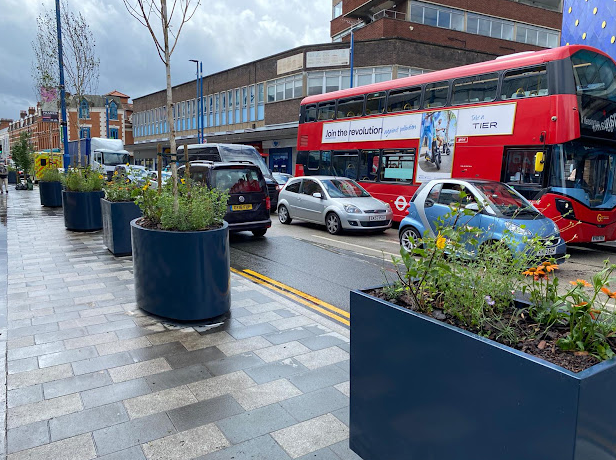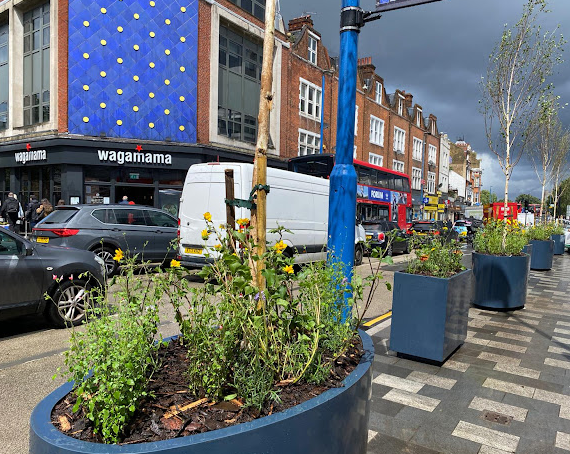 • Council staff took to the streets of Tooting to encourage residents to apply for a Wandsworth Green Homes Grant that could see their household fuel bills reduced by around £600 a year. Grants of up to £10,000 were up for grabs to improve the energy efficiency of homes owned by low income families that are poorly insulated and offer poor energy efficiency.
• A food waste collection trial scheme was launched in Southfields with more than 2,300 households invited to take part. The results of the pilot will help shape the borough's new waste collection contract in 2024.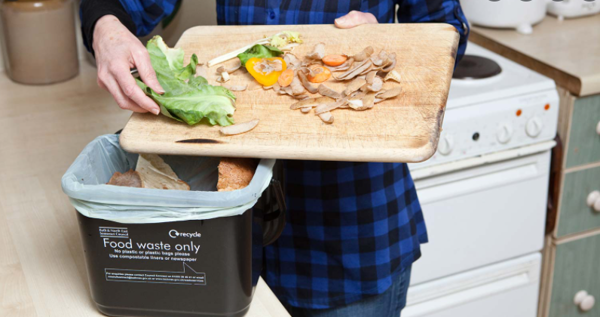 • The conclusion of the first phase of a one million pound improvement scheme saw Bedford Hill looking smarter and greener with improved pedestrian access, a series of road safety upgrades and the arrival of new trees and shrubs. Funding for the scheme came from the Wandsworth Local Fund – a levy on property developers that pays for local infrastructure improvements.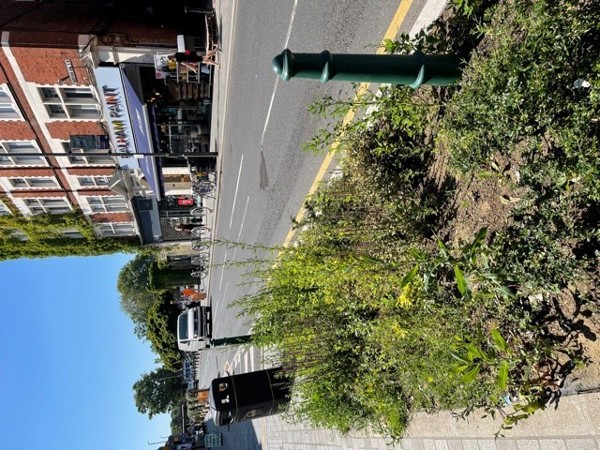 • The final touches were put to 99 high quality affordable homes which had been built in Battersea's Prince of Wales Drive on a five acre site where a giant gasholder once stood. Council leader Ravi Govindia said: "It's impressive to see how this brownfield land once dominated by gasworks is now taking shape as a new landscaped location in Battersea and Nine Elms, bringing much-needed new homes, office space and shops."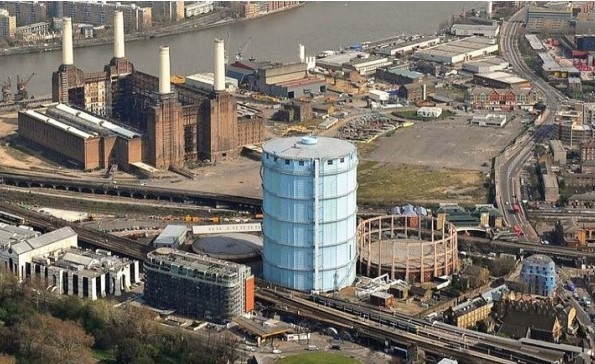 • On the tenth anniversary of the riots that rocked London and other parts of the country, council leader Ravi Govindia reflected on the actions taken to help the community recover and build a stronger and more resilient Wandsworth.
• The council announced it was ready to play a full part in the Government's plan to welcome Afghan refugees into the country. Council Leader Ravi Govindia said: "The unfolding events in Afghanistan have touched us all and Wandsworth is ready to play its part in welcoming people displaced from Afghanistan into the borough."
• Wandsworth town centre's economic fortunes received another boost with the opening of the new £4m entertainment mega-hub Gravity in Wandsworth's Southside shopping centre. Gravity Southside opened in space previously occupied by Debenhams offering visitors an all-electric indoor go-karting track, bowling alley and crazy golf course, along with high ropes climbing, darts, pool and basketball plus new restaurant outlets.
• The town hall relaunched its Caught on Camera video appeal to catch litter louts in the act. Environment spokesman Cllr Steffi Sutters said: "There really is no excuse for dumping rubbish illegally. We take a zero-tolerance approach to fly-tipping, and we need your help to clamp down on those who ruin it for everyone else."
• The children's services department was praised for its commitment in making positive changes in the lives of vulnerable children in the borough and making sure they have a voice. That was the verdict of Ofsted inspectors which looked into how the authority supports children in need of help and protection. The inspectors said: "There is a strong commitment and investment from politicians and senior leaders across the council and partners to bring about positive change for children."
• The council won plaudits for completing a major works project to repair and strengthen the St John's Hill railway bridge two weeks ahead of schedule.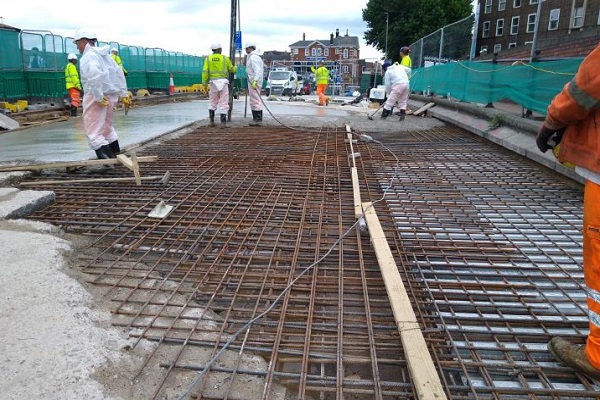 • A list of 74 residential streets was unveiled as potential locations for a total of 111 bike hangars. Each hangar would have room to safely store six bikes – providing spaces for almost 670 bicycles. The scheme brought the total number of publicly available bike hangar locations available in Wandsworth to almost 170. Transport spokesman Cllr John Locker said: "Making it easier for local people to switch to two-wheeled transport is a key element of our commitment to tackle climate change."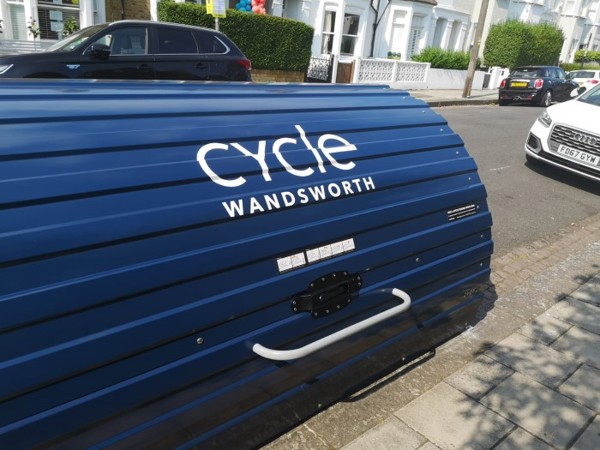 • Planning permission was granted to transform vacant garages on The Alders Estate in Furzedown into 34 new social rent homes – a mix of 1, 2 and 3 bedroom properties – part of the council's Housing for All programme to build 1,000 new homes across the borough with 60 per cent affordable. The estate would also benefit from two new play spaces plus improved landscaping, parking and lighting.
September
• The decision by BT to remove 24 obsolete phone kiosks from the streets of Wandsworth was applauded by leading councillors. Transport spokesman Cllr John Locker said: "This is welcome news. We dedicate a lot of time and effort in keeping our borough clean, our pavements in good order and our town centres attractive and these eyesore kiosks simply detract from this good work."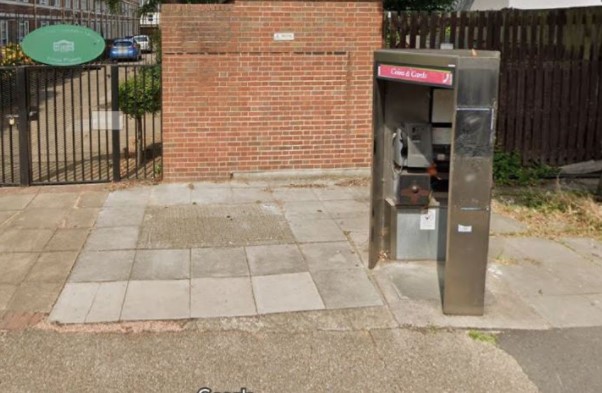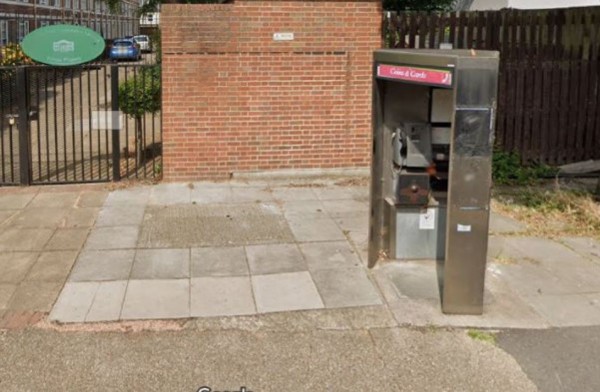 • Wandsworth's Mayor Cllr Richard Field formally opened Tooting's new pocket park in Mellison Road – a new open space for play, relaxation and enjoyment where a car park once stood. With the tarmac removed, the 240 square metre space now boasts new trees, shrubs, bench seating, a picnic area, bike parking and play equipment for younger residents.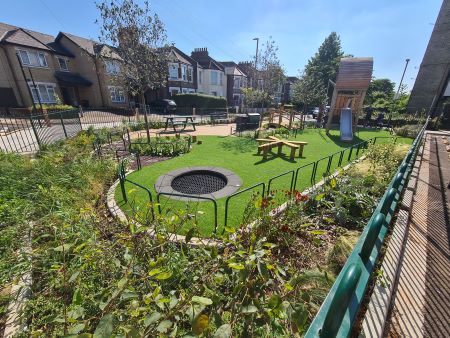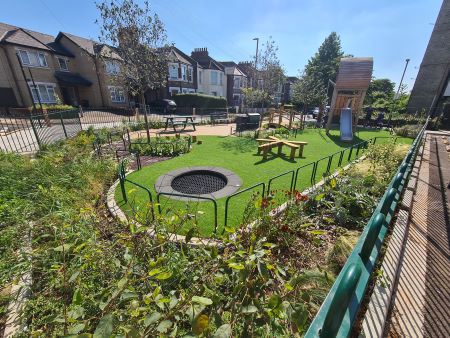 • Work began on the next phase of a scheme to regenerate a key stretch of Garratt Lane in Earlsfield, with new homes and a modern community health centre to be built on council-owned "brownfield" land. The project will deliver 193 new homes with 86 classed as affordable and available to Wandsworth residents on lower incomes. They will be built alongside a bigger and better GP-led health centre and pharmacy on land at the corner of Swaffield Road.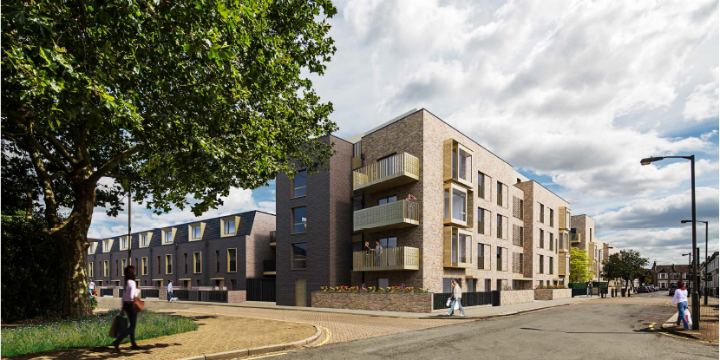 a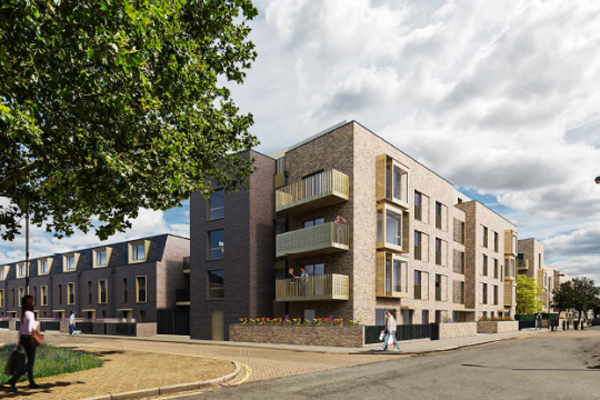 • To mark World EV day the council announced a further push to deliver more charging points with plans revealed to bring the borough's total up to 812 – one of the UK's highest numbers. Making it easier for residents to switch from petrol and diesel to electric is a key part of local efforts to improve air quality and tackle climate change, while also benefiting residents ahead of the expansion of London's Ultra Low Emission Zone (ULEZ).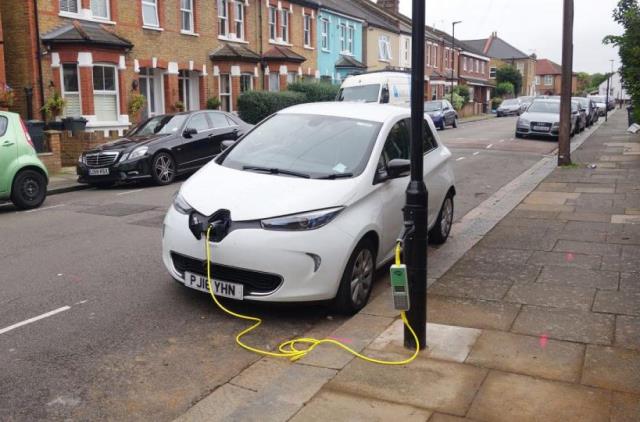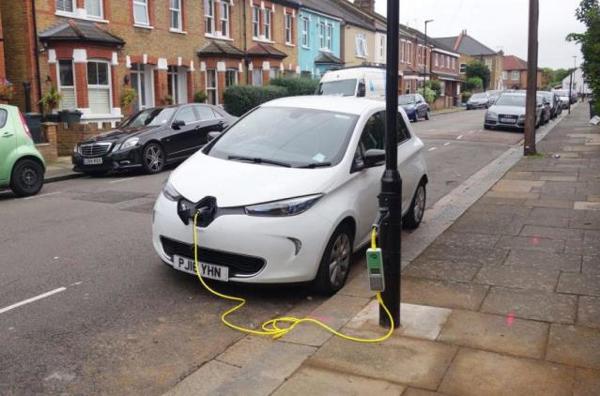 • It was announced that Fishponds Playing Fields would remain open all year round for families to enjoy, following a successful pilot scheme over the summer. Environment spokesman Cllr Steffi Sutters said: "The attendance figures over the summer holidays show that the playing fields are a valued and popular space for families in this part of Tooting to exercise and use to keep fit and stay healthy."
• Councillors announced an expansion of the borough's network of School Streets after research showed its effectiveness in reducing traffic outside local schools. School Streets close the roads outside schools to traffic during pick-up and drop-off time. The aim is to encourage safer and healthier travel to and from schools and help improve air quality. Councillors have set a target of introducing the scheme at half of all Wandsworth primary schools by 2025 as part of its commitments under the Wandsworth Environment and Sustainability Strategy.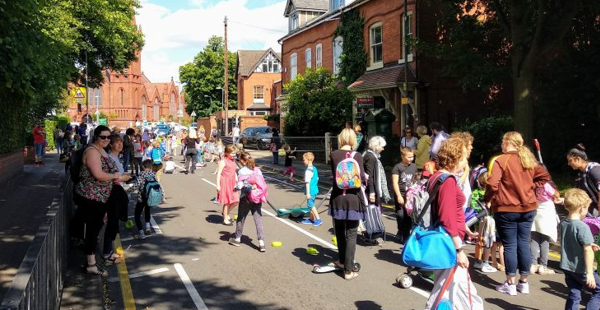 • Council leader Ravi Govindia was one of the first passengers on the brand new Northern line extension as tube services started running to Battersea for the first time in its history. Wandsworth Council led the partnership to secure the funding and delivery of the new Tube line as part of a 20-year programme to transform Battersea and Nine Elms. He said: "We are delighted that our vision and planning to improve the connectivity of Battersea and Nine Elms has come to fruition. In less than 10 years we have achieved a fantastic new tube connection, transforming what was once a transport backwater south of the river."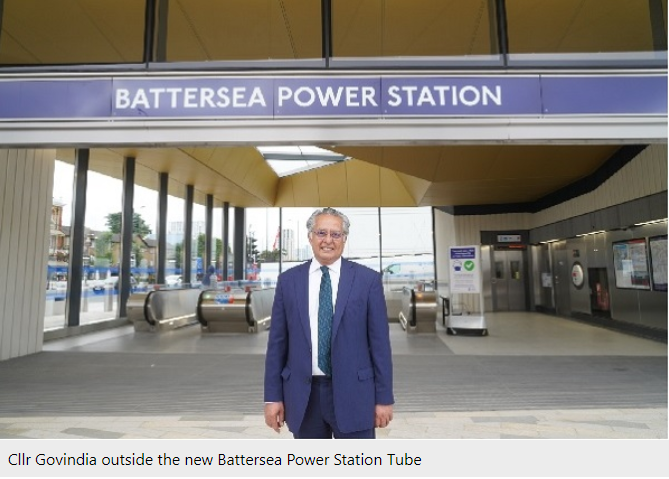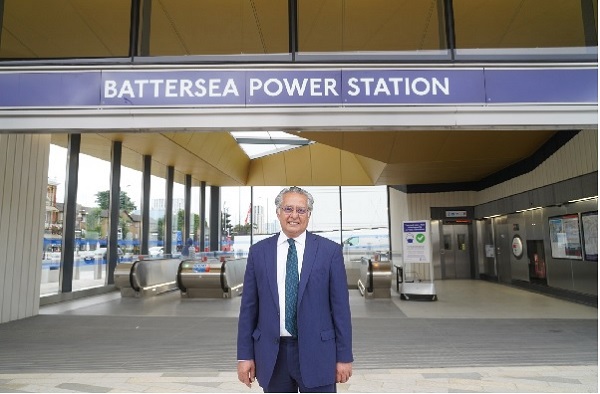 • Cycle safety in Southfields was enhanced with the introduction of new bike friendly traffic signals as part of the ongoing £1.6m environmental upgrades at its "village centre". Work was continuing apace on a series of public realm improvements designed to improve the area for cyclists and pedestrians, with new trees planted, refurbished pavements, improvements to shop forecourts, new cycle stands and upgraded street lamps. Funding for these upgrades came from the Wandsworth Local Fund which contains cash sums levied from housing developers in the area paying for local infrastructure improvements.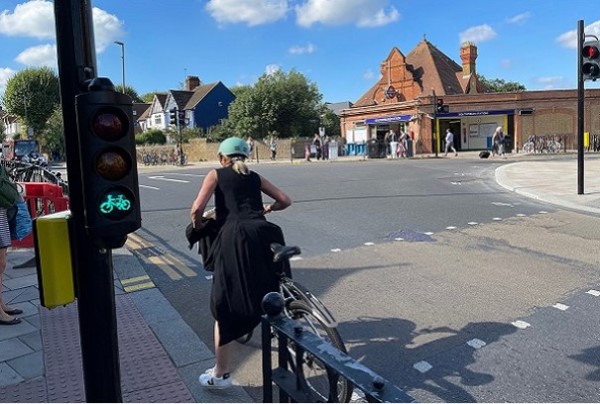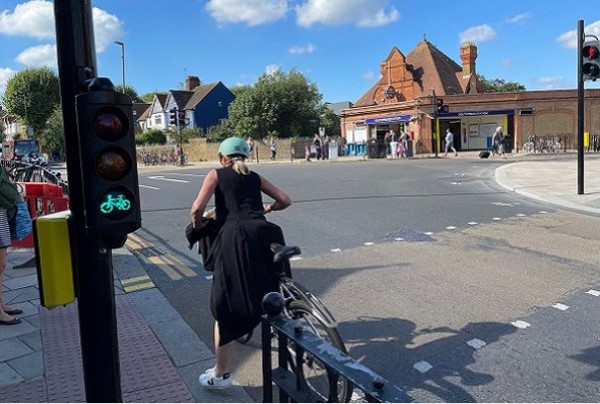 • Wandsworth's young athletes struck gold at this year's London Youth Games as 2021 saw a return to outdoor sporting competition across London's 33 boroughs. Thirteen sports including Sailing, BMX and Road Cycling pitted Wandsworth against other London boroughs in a much anticipated return to youth sports competition.
• A special town hall ceremony was held to honour local volunteers who helped others during the pandemic. The evening celebrated people from all walks of life who worked tirelessly to support others in our community – with more than 70 amazing volunteers and partner organisations recognised with awards from the Mayor of Wandsworth.