When can I get my COVID-19 booster? What's changed and why you should bag your booster when it's your turn.
Published: Friday, December 10, 2021
As people peel back the windows on their advent calendars, catching COVID-19 is one festive surprise we could all do without.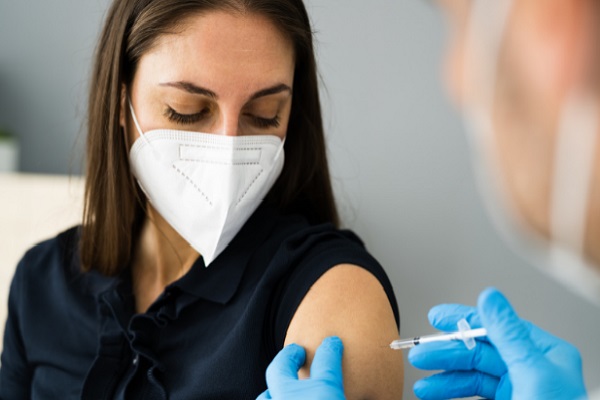 With the usual seasonal peak in respiratory diseases – and pressures on the NHS – the new Omicron variant has highlighted the importance of getting fully-jabbed against COVID-19, including getting a booster jab when it's your turn.

To protect us all better, the government has announced changes to the way the booster vaccine is given including extending the jab to all adults, in turn, starting with those most vulnerable to COVID-19.

There is a summary of what has changed:
Boosters will be available just three months after your second dose.
Boosters will be available for 18 to 39-year-olds instead of just people aged 40 plus.
Children aged 12 to 15 will be offered a second dose 12 weeks after their first.
To help the NHS manage demand, and make sure that vaccination centres don't get overwhelmed, it is important to wait until the NHS contacts you for your booster.
Currently, boosters are only being offered to people aged over 40, who had their second dose three months ago. The position changes frequently so you can check on the NHS website here for changes - Book or manage a coronavirus (COVID-19) vaccination.
"Getting your booster is the best way to increase your protection against COVID-19," says Matron Rochelle Greene. "It increases your protection against symptomatic infection to over 90 per cent.
"We know that over time the effectiveness of COVID-19 vaccination can begin to wane and may not fully protect you against new strains of the virus. Getting vaccinated means that even if you do get the virus, you are more likely to produce a more robust, immune response."
"If you haven't had your first or second doses of the vaccine, remember that our doors are always open, so book your appointment or come along to our walk-in centres as soon as possible." Says Rochelle, "Protecting yourself against COVID-19 really is the best Christmas present that you give yourself and your loved ones this year. "
Over the next few weeks, the NHS in South-West London will be supporting the booster drive by setting up new venues and pop in centres. Look out for details of those new centres.
Don't forget that if you're looking to keep you and your loved ones as safe as possible over the next few weeks, you should also get the flu vaccine. Find out more about boosting your winter immunity here.