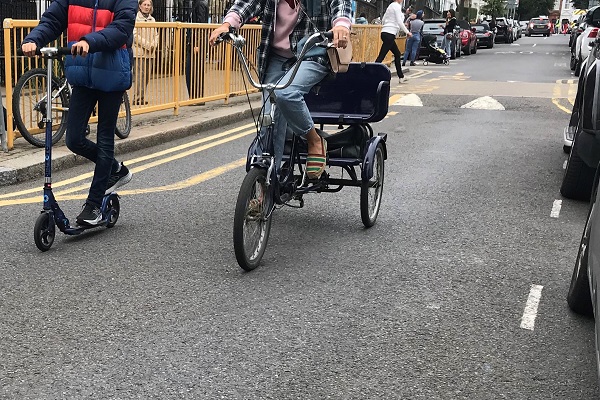 School Streets close the roads outside schools to traffic during pick-up and drop-off time. The aim is to encourage safer and healthier travel to and from schools and help improve air quality.  
The first two trial phases of the scheme have proved successful and councillors last night agreed to make the schemes permanent.  Read the committee paper.
Monitoring and feedback indicate significant reductions in traffic and a safer street outside the schools. The council will continue to liaise with schools to monitor the effectiveness of the schemes and to work with them to support active travel on the journey to school.  
Now Wandsworth is proposing to bring in a third phase of School Streets, as part of its commitment in the Wandsworth Environment and Sustainability Strategy to include half of all primary schools in the School Streets programme by 2025. 
Several schools have expressed an interest, and the council is currently talking to the schools and local communities and investigating suitable locations.  
The council's education spokesman Cllr Will Sweet said: "Our priority with School Streets is to make travelling to school safer and healthier for children and the results from our first wave of schools suggest they are working. We'll continue to monitor the impact of these schemes." 
And transport spokesman Cllr John Locker added: "School Streets are part of a range of measures to encourage active travel to and from school, including bike training sessions, anti-idling measures and helping schools develop travel plans.  
"As well as continuing to develop the School Streets scheme, we will also be talking to other London boroughs to lobby for a more joined-up approach to school streets. In the meantime we would encourage any schools not already signed up to get in touch by emailing schoolstreets@wandsworth.gov.uk." 
See the location and operating times of all school streets.  
Find out more about school streets