Get to know your library: bestselling author welcomes our campaign
Published: Monday, April 1, 2019
As part of our #gettoknowyourlibrary celebration of Wandsworth libraries we're focusing on the wonderful variety of groups, events, resources and services they have to offer.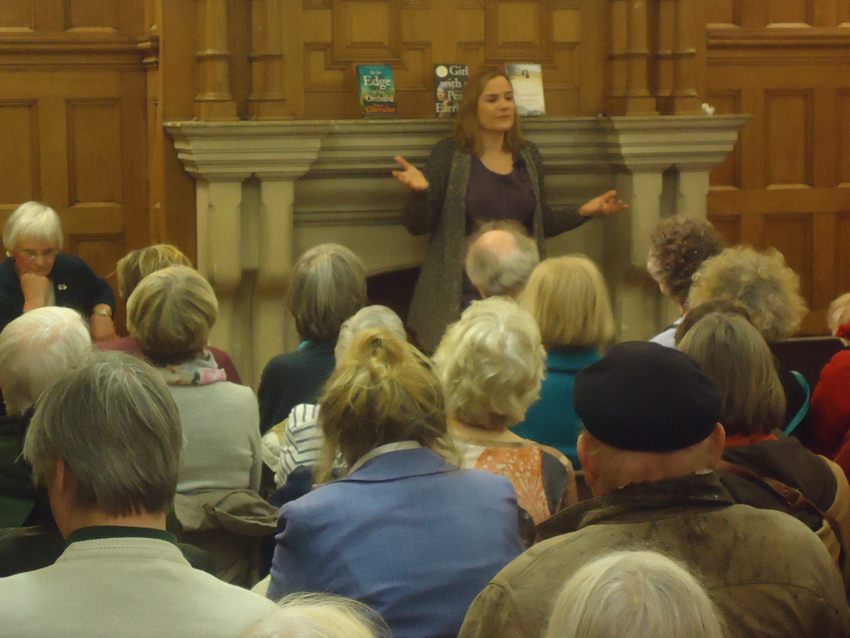 Tracy Chevalier – the American author of international smash, Girl with a Pearl Earring – used to live in Putney and was a regular visitor to the library.
She made good use of it at an informative stage of her life, when she was just starting to write short stories, and when asked by a member of the Friends of Putney Library if she would like to return there she jumped at the chance.
"I am on the British Library's board and was asked by a fellow board member to do a talk at Putney Library," she said. "I thought, 'That's right next to where I used to live!' so I had to say, 'Yes!'"
"It's good you're having a campaign celebrating libraries because people should support their local library. There's all this free stuff here including books, DVDs and music and there's now so much going on including all these different groups so it's become a community centre as much as anything."
"Also, the librarians know a lot and can help you with forms and references and there's all these free, online services which is crucial because one in five people in this country still don't have access to the internet."
More than 70 people attended Tracy's talk – one of a series of events hosted by the Friends – and organisers were delighted to see a range of ages had braved the cold to come to welcome her.
"I'm on a year out and it sounded like an interesting thing to do because I hope to study English at university," said Kate Buckman, there with her friend, Mara George. "I always want to hear how different people find the process of writing and it's a free event which is great! That's the good thing about libraries – they make events like this accessible."
Tracy themed her talk around seven libraries which have meant something to her – ranging from Tacoma Public Library in Washington, which Tracy visited every week as a child, to a fictional library featured in her first novel, The Virgin Blue.
"Libraries are home to me," she said. "When I was a child I loved visiting my local library. There was this lovely lady in the children's section who always said, 'Hello, Tracy.' And asked me how I was finding whatever book I was reading at the time. She used to set aside a book for me and I had a wonderful relationship with her. So I decided I would either be a librarian or a writer!"
Afterwards the author sold a selection of her novels for £8 each with all proceeds going to the Friends of Putney Library.
To sign up to the mailing list email: friendsofputneylibrary@gmail.com There is no charge for membership or for any of the Friends' events.
We would love to hear about what makes your favourite Wandsworth library. Simply send us and Wandsworth Libraries a tweet to @wandbc and @wandsworthlibs and remember to include the hashtag #gettoknowyourlibrary
Find out more about the range of activities and groups on offer at our Libraries.