Get to know your library: helping you discover who you really are
Published: Monday, April 29, 2019
As part of our #gettoknowyourlibrary celebration of Wandsworth libraries we're focusing on the wonderful variety of groups, events, resources and services they have to offer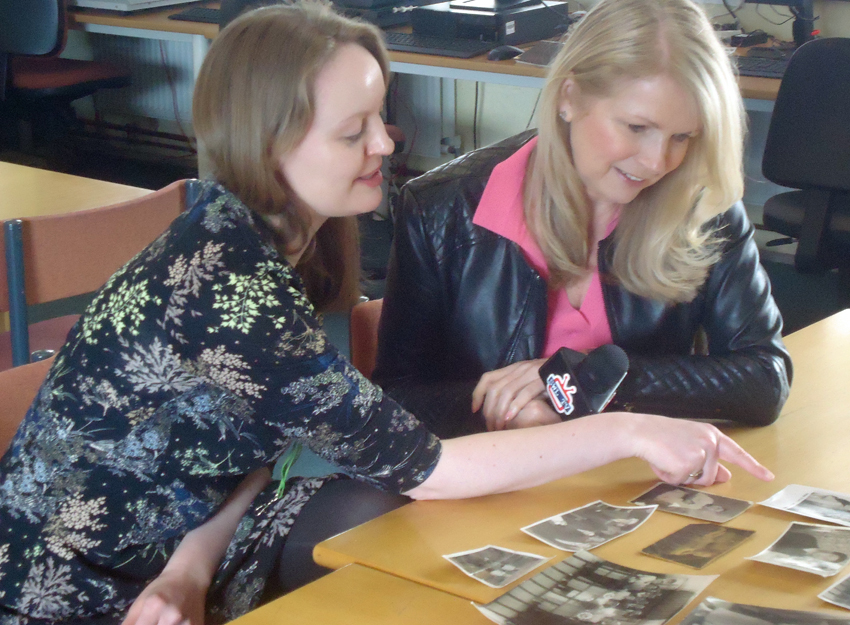 Another great reason for joining your local library is that you have access to an impressive range of free online services.
And the most popular of these happens to be not just the most comprehensive name database in the world but also the number one site for finding out about your family history - www.ancestry.co.uk
If you were accessing this from your home computer you would be paying just shy of £200 a year for the privilege. But, come into any Wandsworth library, and you can use this excellent resource for free.
"However, most people will come and use it at Battersea Library because myself and the archivist, Emma, can often give people a bit of a pointer," said Gillian McGrandles, senior archives assistant. "If you haven't used it before we can help you get the best out of it or obtain more accurate results. We can't help you for long periods at a time, because we've got to help other customers as well, but we can certainly get you started."
A case in point was TV presenter and singer Denise Waterman who recently did a little 'Who Do You Think You Are?' type filming by researching her own family tree at the library. With the help of the heritage team locating a census from 1911 she was surprised to discover that her great-grandmother, Mary, was from Manchester and her great-grandfather was employed as a manure labourer!
"It is so interesting to find out information you had no clue about and I think we should all do such research as a matter for course our children and potential grandchildren," she said. "I think this will trigger more research for me and I'm desperate to find out whether one of my ancestors was a circus performer because myself, my brothers and my parents all went into showbusiness!"
All Denise needed was a few details about her parents and grandparents for the search to begin.
Denise's great-grandparents featured on the 1911 census
"We suggest that people try and find out as much information as they can before they start otherwise they might get demoralised at the vast number of results that initially come up," said Gillian. "So if you can narrow things down with, for example, grandmothers' maiden names, dates and places of birth – even if they are just approximate – it will help. Then we can decide if this Tilly Walters is your Tilly Walters or not!"
Gillian and Emma both work for the Wandsworth Heritage Service based at Battersea Library.
They are currently busy organising two events: the Wandsworth Heritage Festival which this year features a literary murder mystery and runs from May 25 to June 9, and the Wandsworth/GLL Heritage Award for Schools 2019. For the fifth year running Key Stage 2 schoolchildren are being encouraged to enter the competition designed to inspire greater knowledge and interest in our rich history.
The deadline is Friday, June 7 and to find out more visit: www.better.org.uk/news/the-wandsworth-gll-heritage-awards-for-schools-2019
For more details about the Wandsworth Heritage Service visit: www.better.org.uk/libraries/wandsworth-heritage-service
We would love to hear about what makes your favourite Wandsworth library. Simply send us and Wandsworth Libraries a tweet to @wandbc & @wandsworthlibs and remember to include the hashtag #gettoknowyourlibrary
Find out more about the range of activities and groups on offer at: www.wandsworth.gov.uk/libraries