Why I love Wandsworth libraries
Published: Wednesday, April 10, 2019
In the latest of our series of chats as part of our #gettoknowyourlibrary campaign, we meet Timothy Weston, actor and library assistant.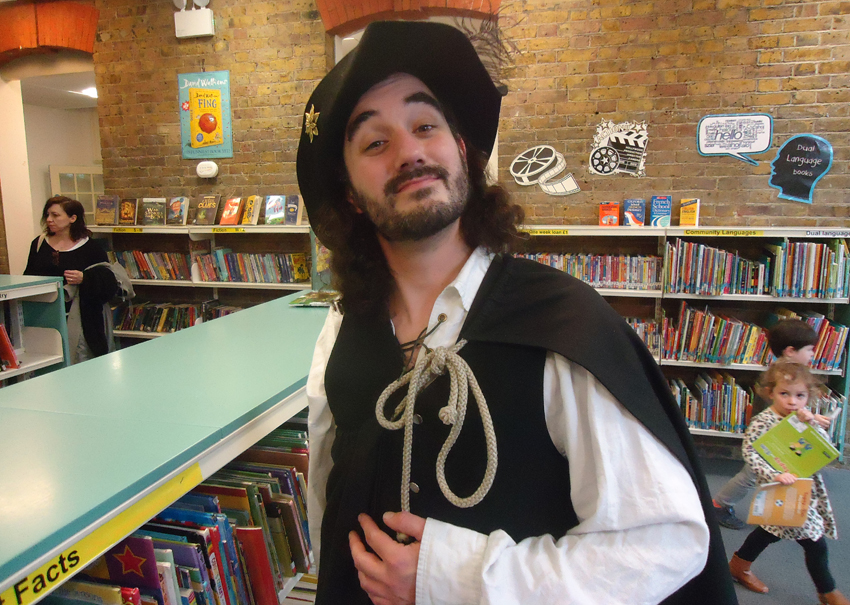 There are a lot of resources available and events which take place that the public might not necessarily think of when talking about libraries. I've personally mentioned what's available and people are like, "I have no idea about that". For example they might not know about the free internet access and printing facilities which libraries have. More and more our libraries are becoming known as centres for resources and information.
But beyond those basic things there are events such as the Shakespeare workshops which I'm involved with, while there's always something going on in each of the children's libraries in the borough. There's a great push to make our children's libraries more interactive and alive. Then there is plenty going on for adults such as lectures and special events.
The library I use the most for my own personal pleasure is Battersea Library. It's got a wonderful reference library and a great heritage section. At university I majored in Ancient History and Medieval Studies so I'm very interested in history and take advantage of the more obscure volumes they have there and also the loan service – I've taken out a number of books on the history of game design which I'm interested in. Libraries cater for many different tastes!
We would love to hear about what makes your favourite Wandsworth library. Simply send us and Wandsworth Libraries a tweet to @wandbc & @wandsworthlibs and remember to include the hashtag #gettoknowyourlibrary
Find out more about the range of activities and groups on offer at: www.wandsworth.gov.uk/libraries