3D printing company creates protective masks for social care workers
Published: Tuesday, April 14, 2020
A south west London based graphics and 3D printing company which has created 9,000 full face visors and donated them to frontline NHS staff is now offering them to social care workers in Richmond and Wandsworth – helping them avoid contracting the Coronavirus.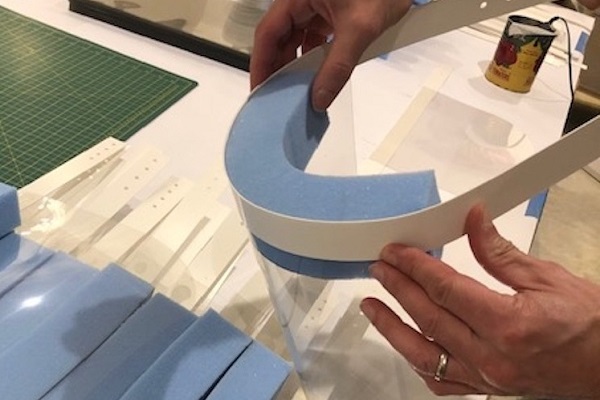 Data Reprographics Ltd is a graphics company that makes making bespoke items for the film, TV and theatre industry. During the lockdown it has decided to turn its attention to producing personal protection equipment (PPE) for frontline medical and social care staff.
Working with an army of 500 volunteers the company has produced thousands of protective masks and visors - and having handed out nearly 9,000 to doctors and nurses in local hospital, is now beginning to provide them to frontline social care workers, protecting them and the people they visit.
The company are keen to continue making the masks, expanding distribution to local community groups. However, they are appealing to the community to help with financial donations to purchase the materials needed to make the masks.
Wandsworth Council's cabinet member for health and adult social care Melanie Hampton said: "This is a tremendous effort by this company. Their imagination, community spirit and skilled expertise has the potential to save many lives.
"I would like to pay tribute and offer my thanks not only to the people behind Data Reprographics Ltd but also to the army of volunteers who have helped make this happen.
"Helping to keep our social care workers safe and healthy is a key priority. They play a crucial role in supporting our most vulnerable residents.

"That is why this initiative from Data Reprographics is so important."