Appointment of two key senior staff members will help borough overcome Coronavirus
Published: Tuesday, April 7, 2020
The council is today announcing the permanent appointments of two key senior members of staff who will both play a crucial role in the borough's efforts to tackle and then recover from the current Coronavirus health crisis.
In a joint appointment with neighbouring Richmond Council, Shannon Katiyo has been officially confirmed as director of public health for the two boroughs.
And Annabel Parker has been confirmed as an assistant director of adult social care services (operations) for both boroughs in their joint department of adult social care and public health.
Chief executive Paul Martin said: "I'm delighted we have been able to appoint these two excellent senior members of staff. Both are highly-qualified and their skills and expertise will be absolutely crucial in supporting and caring for residents in the two boroughs and helping them overcome the effects of this terrible virus."
Shannon Katiyo is a fully qualified public health specialist and a Fellow of the Faculty of Public Health, who has worked in senior local authority public health roles for over a decade and across a range of public sectors including the United Nations, the voluntary sector, National Health Service, Public Health England and five local authorities.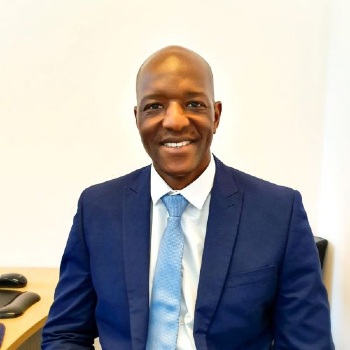 The director of public health is the principal adviser on all health matters to elected members and officers, with a leadership role spanning all three domains of public health - health improvement, health protection and healthcare public health.
His responsibilities include:
• all of the duties of the two boroughs in taking steps to improve the health of residents.
• any of the Secretary of State's public health protection or health improvement functions that s/he delegates to local authorities, either by arrangement or under regulations.
• exercising the local authority's functions in planning for, and responding to, emergencies that present a risk to public health.
While at Public Health England he worked in its Centre for Infectious Disease Surveillance and Control, its Centre for Radiation, Chemicals and Environmental Hazards and its Field Epidemiology Service for the South East and London. He also led on the preparation and dissemination of the National Cold Weather Plan for England in 2015 and was the lead researcher and author of peer reviewed public health research on the epidemiology of non-typhoid Salmonella in England
Annabel Parker is qualified Social Worker registered with SW England, with strong social work values and a commitment to high quality public service.
She has worked previously at Enfield and Sutton councils and first worked in Wandsworth in 2004 when she joined the authority as a senior social worker.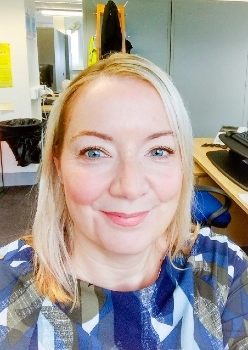 She has led staff in team and then service manager roles covering the full gamut of adult care services from frontline work though occupational therapy, reablement and specialist services before becoming operations manager.
When Wandsworth and Richmond councils came together in 2016 to form a new Shared Staffing Arrangement (SSA) she became head of mental health and learning disability, one of five key senior leadership roles in the department.
For the past 18 months she has played a key leadership role in supporting adults with care needs as the acting assistant director for adult social care.
Wandsworth Council's cabinet members for adult social care and health Cllr Melanie Hampton said: "These are two key permanent appointments at senior levels and both Shannon and Annabel will play leading roles in helping our residents not only overcome the current health crisis but lead safer, healthier and well cared for lives into the future."
The chair of Richmond's adult social services, health and housing committee, Cllr Piers Allen, said: "This is fantastic news – both have already played a pivotal role in coordinating our response to Coronavirus and have already established a strong track record of achievement in their interim roles.
"Shannon and Annabel bring a huge breadth of experience across sectors and I look forward to continuing to work with them to help deliver innovative and high-quality social care, health and wellbeing services for our residents."