Call for medical workers and carers to fill new frontline hospital jobs
Published: Thursday, April 30, 2020
Wandsworth Council's Work Match service is working closely with St George's NHS Hospital in Tooting to fill vacancies in vital frontline care teams.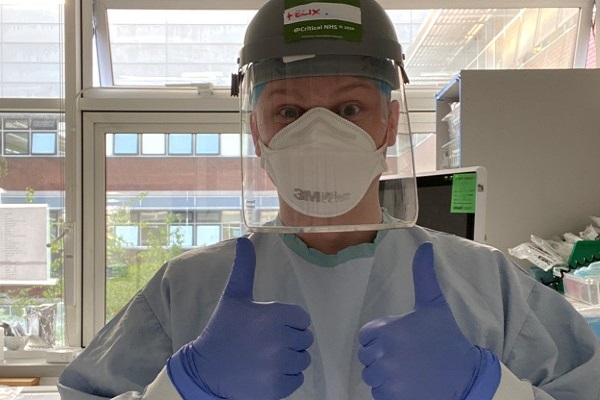 Earlier this month, Work Match advertised for 'caring' people to work with medical teams at St George's Hospital and were delighted to receive over 350 applications.
Now the Council's jobs brokerage team are looking for residents who have some training or experience of working in a medical or caring profession. The new roles involve supporting medical teams working with COVID-19 patients and may include shift work and long hours.
Local resident Felix Mason-Hornby signed up with Work Match and was successful in getting a job working with a specialist team at St George's Hospital.
The healthcare student said: "I would recommend finding a job through Work Match as I found the process of recruitment very smooth and efficiently run and every step was clearly instructed.
"In my new role I think I have been matched to the right team and the job is perfectly suited to me. I was previously a full time Paramedic Student but now have a lot of extra time due to the coronavirus outbreak.
"I have now completed my first two shifts and am finding it very rewarding. I have been working on the COVID-19 intensive care unit caring for patients."
Work Match would welcome your application if you:
have worked as a carer in a professional capacity
have worked in hospitals
have a medical background
or if you are a medical student in your 2nd year of studies or above.
Fill in the Work Match form now to express your interest