Council asks Chancellor to expand business support to speed economic recovery
Published: Thursday, April 30, 2020
Wandsworth Council is lobbying the government for greater financial support for small businesses and self-employed people on behalf of local businesses facing difficulties during the Coronavirus crisis.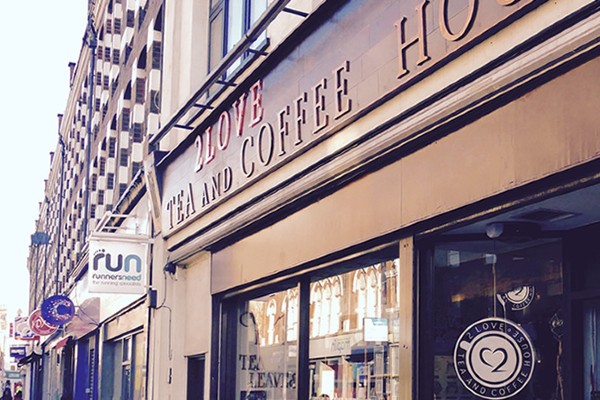 The council has already distributed over £43m of business relief grants accounting for over 75 per cent of the funding package from government and is providing advice on other government support measures, soon to include the new 'Bounce Back' loans announced by the Chancellor.
However the council has now written to the Rt Hon Rishi Sunak, Chancellor of the Exchequer, welcoming the unprecedented government support but highlighting additional measures which are felt to be necessary to support economic recovery in the borough.
Call for second wave of funding
Wandsworth Council and the local chamber of commerce have received a huge amount of feedback from businesses and residents on urgent issues ranging from 'excluded' sectors such as dentists and physiotherapists, to limitations on access to funding for self-employed.
Councillor Jonathan Cook, Wandsworth Council's Cabinet member for economic development, skills and employment, has now asked the Chancellor to consider a second wave of funding which would address gaps in support and help aid recovery.
Councillor Cook said: "Following the great start in releasing funds, I am hearing from some local businesses and self-employed residents that they are struggling to survive as they don't qualify for financial support for their sector or because they are excluded by thresholds. We'd like to feed back to the government that further steps are needed to give similar levels of support as other businesses or SMEs who are eligible for support through the government's generous packages.
"I am also concerned that large-scale business failure in some sectors will have a significant impact on Wandsworth's town centres and their landlords and impede economic recovery.
"I have called on the Chancellor to expand the existing support measures to include a wider range of enterprises, reflecting the important local linkages between them in a borough such as Wandsworth. Whilst I appreciate this will increase the costs of government support during this period, I do feel that it will actually cost less over the long term as economic recovery will be that much quicker."
'Widen business grants programme' 
One key concern is that businesses with a rateable value of between £51,000 and £150,000 miss out on relief grants as they are above the current threshold for eligibility. The scheme excludes many different types of businesses in Wandsworth which is a high value borough. Cllr Cook has suggested that the government urgently widens the business support grant programme to include all companies with a rateable value up to £150,000.
Many businesses in Wandsworth have high rateable values over £51,000, so fall outside of the eligibility criteria for grants. These include bars, restaurants and cafes such as 2Love Tea and Coffee House on St John's Road in the heart of Clapham Junction.
Owner Ararat Ratoosi said: "We were a busy, thriving independent business but because we fall outside of the business rates relief grant threshold, there is limited support available. 2Love Tea and Coffee House cannot possibly survive and continue to trade without the help of a COVID-19 grant from the government.
"We are fully supportive of Wandsworth Council speaking out on behalf of businesses like ours as we really need our voice to be heard so we can try to keep going until business can resume."
Call for changes to self-employed scheme
In addition, Wandsworth is home to over 35,000 self-employed residents. Many have raised their plight with the council as they are not eligible for any support if they make more than £50,000 a year.
The council's letter recommends that the Self Employment Income Support scheme should be changed to cover the first £50,000 of annual profit for all self-employed people and bring the scheme into line with the Job Retention Scheme for employees. In a bid to help support lower paid residents, Cllr Cook also calls for a flat-rate lower limit for self-employed people earning less, for example equivalent to the threshold below which no income tax is paid.
Supply chains
Those Wandsworth businesses based in offices, markets or industrial areas are also under pressure as they are excluded from retail or hospitality support schemes but many are intrinsically linked to retail, hospitality and events supply chains which are no longer trading. As well as concerns for the businesses, traders and employees, many supply chains would be affected if they go out of business which will in turn hinder wider economic recovery.
For all business support advice, visit www.wandsworth.gov.uk/businesshelp