Covid-19 Response Fund grants announced
Published: Thursday, April 23, 2020
The council has announced the projects recommended to receive funding through its Covid-19 Response Fund.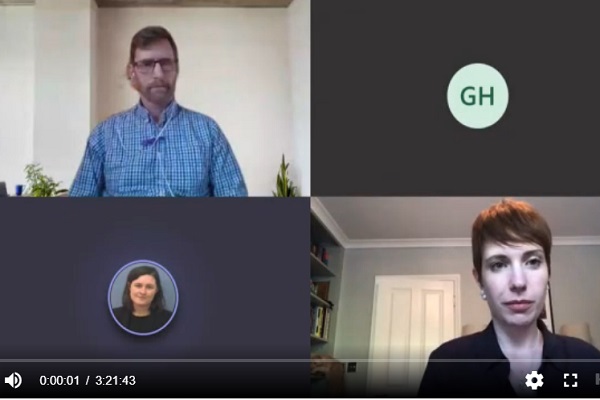 The £100,000 fund was set up as part of the council's response to the coronavirus pandemic. The aim is to get money quickly to organisations that are on the ground now helping vulnerable people through the crisis.
Fifty-one applications were made since the fund was launched on April 6, and the committee has recommended awards to organisations it believes are best placed to support vulnerable people and those self-isolating with food, medicine and other essentials and to promote activities to reduce social isolation. Projects were chosen that could have an immediate, positive impact.
It also aims to help organisations already working with the people of Wandsworth who face a sudden increase in demand for their services, or who have to adapt to new ways of working because of social distancing rules.
The Covid-19 Response Fund is a one-off emergency allocation, but the usual Wandsworth Grant Fund funding process will continue, with an increased focus on projects to tackle the impact of coronavirus.
An online meeting of the grants committee last night recommended grant allocations which will now go to members of the council's Executive for a final decision next Tuesday.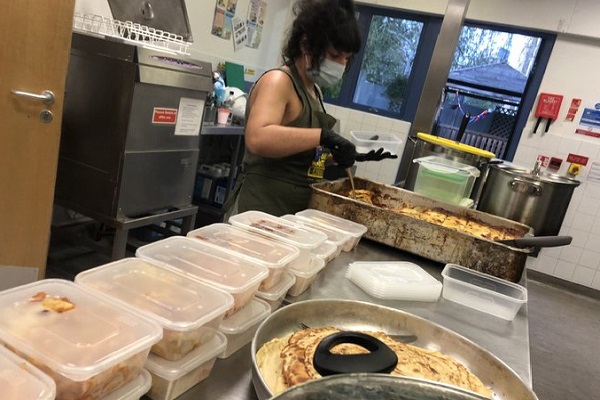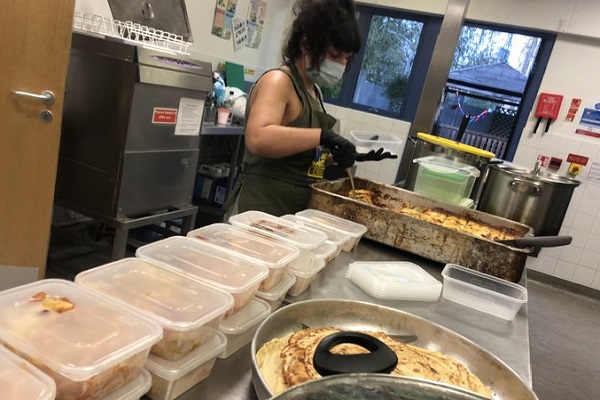 Waste Not Want Not
The successful applicants are:
Sound Minds will use funding for equipment to enable staff to work from home
The Home Community Café will provide more than 250 meals a week to school pupils, elderly residents, people who are shielding and the traveller community.
Majlis Khuddamul Ahmadiyya UK (MKA UK) has received funding for fuel costs and food shopping to support members of the local community.
Paul's Cancer Support Centre will use its grant for increasing its IT capabilities.
Carney's Community will use its grant to provide targeted support to service users, focusing on young people who are most at risk.
Aspire 2 Inspire Dyslexia has received part-funding for an ICT specialist and telephone support workers, supporting people with dyslexia.
Regenerate RISE has received a grant towards extra staffing, IT equipment and activity packs for more than 300 older people, plus hot meals and sandwiches
Disability Sports Coach has received funding for staff salaries and sports equipment for a programme of home-based activity packs.
Waste Not Want Not has received funding to support an increase in the capacity of its food delivery scheme
Elays Network has received funding to meet growing demand for employment advocacy services
The Katherine Low Settlement has received funding to expand remote support for elderly residents to tackle isolation and refer vulnerable residents to social services.
The South West London Law Centre will use its funds to increase staff capacity and remote working in order to meet a growing demand for legal advice and support, especially from people facing financial hardship.
The Battersea Befriending Network is training new volunteers to expand befriending services.
FAST needs funds to cover staffing and equipment costs so services can be delivered to young people remotely and also to create personalised care packages for young people and their families.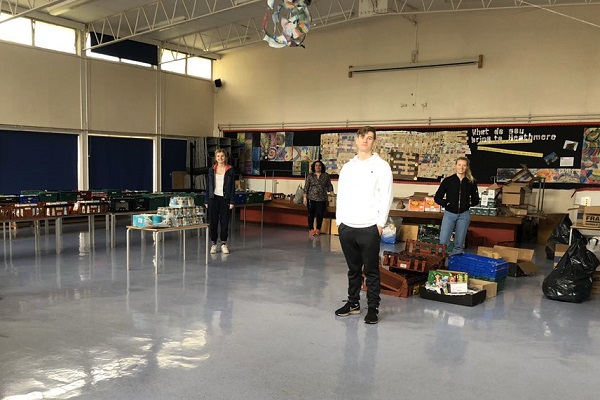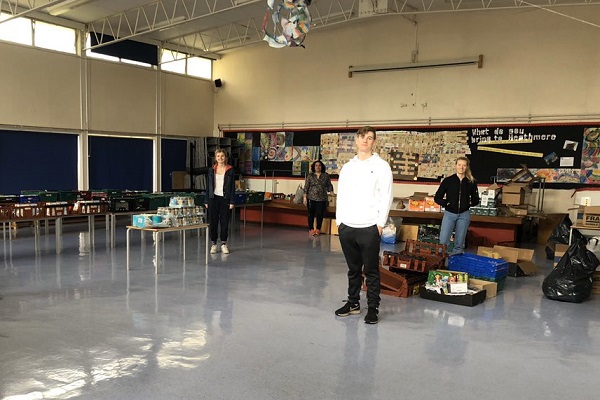 Rackets Cubed (above) is expanding the provision of community boxes to vulnerable young families in Putney and Roehampton. The boxes contain food, household essentials and educational and activity materials for children.
Hestia Housing Support will use its grants to provide portable tablets and Netflix subscriptions to victims of domestic abuse and their children.
Citizens Advice Wandsworth needs new equipment to enable remote advice sessions.
Be Enriched has received funding to help expand weekly hot food and grocery box deliveries to vulnerable people.
The Al Muzzammil Mosque and Community Centre will use its grant to cover staffing costs to support voluntary work to maintain contact with vulnerable residents.
The New Testament Assembly will deliver outreach services, especially to isolated elderly people and young families.
St Michael's with St Stephen's Church will provide care packages to those most in need. Funding will enable deliveries to vulnerable residents and to expand remote support to young people.
Contact Wandsworth will purchase supermarket vouchers for vulnerable families facing financial hardship, provide activity packs and home school support for families with disabled children and cover the cost of online workshops to help parents support their children to be safe online.
Spear which supports homeless people will use its grant to buy new equipment including laptops, mobile phones and white goods.
Volunteers at St Paul's Church in Wandsworth will shop for supplies and deliver them to people in need.
Generate will use funding to support a volunteer-based shopping service run in association with the council to deliver essential groceries isolated people with learning difficulties. The grant will support volunteer expenses.
BlindAid will adapt its service to provide support to 100 blind and visually impaired people by telephone.
Chairman of the grants committee Cllr Louise Calland said: "Over the years we have supported dozens of community groups through the Wandsworth Grant Fund, but we knew we needed to quickly adapt to ensure organisations get the financial help they need to swiftly expand and adapt to help local people through this crisis.
"Community groups and organisations know what needs to be done in their neighbourhoods and how to effectively deliver that help. We are delighted to see such a broad range of projects supporting so many different groups of people. Together as a borough we will ensure no-one is left behind."
Cabinet member for finance Cllr Rory O'Broin said: "The Covid-19 response fund was part of a comprehensive package of support announced by the council earlier this month, which also includes help for businesses, vulnerable people and for individuals facing financial hardship. I'm delighted so many community groups and organisations have received funding, and we will be working with them on an ongoing basis to support their work and help them plan for the future once the crisis is over."
Further information on support for the voluntary and community sector please is available here.
Voluntary and Community Groups can also contact Wandsworth Care Alliance's Voluntary Sector Co-Ordination Project (funded by Wandsworth Council and the Wandsworth Clinical Commissioning Group). More information here