Donated tablets provide Coronavirus patients time with family
Published: Tuesday, April 7, 2020
Coronavirus hospital patients are using donated tablets, such as iPads, to send messages to loved ones.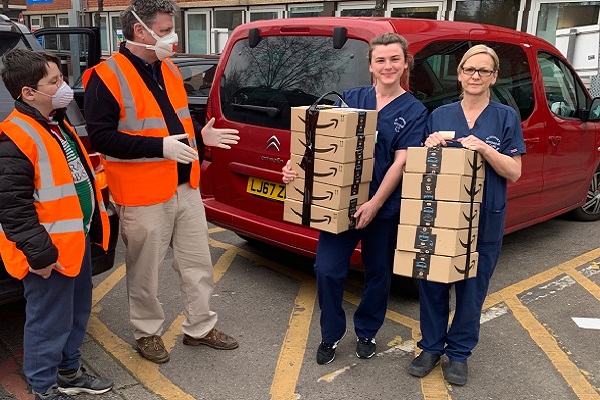 'Critical NHS', an organisation dedicated to helping critical care staff at St Georges Hospital, contacted Wandsworth Council after nurses said they were in desperate need of at least 10 new tablets in the hospital.
In response, Wandsworth Council contacted a number of tech companies to try and source tablets for the hospital. '101 Ways', who are a technology consultancy, responded quickly saying they would provide all ten. '101 Ways' also organised the delivery of the tablets which arrived at the hospital 48 hours later.
Critical NHS explained that many of the coronavirus patients in the hospital are elderly people, an age group that has been affected by coronavirus the most, and don't have the technology available to them. While St George's Hospital is grateful for the ten tablets, it and many other hospitals around the country will need an increasing number of tablets in the coming weeks as coronavirus cases continue to rise.
Councillor Melanie Hampton, cabinet member for adult social care and health: "It is a very tragic day when family members can't physically be with their loved ones when they need them the most. While video calling and text messaging can never replace having your family by your side, we are grateful there are other options available in these unprecedented times. We also want to extend our deepest thanks to the team at '101 Ways' for providing the tablets."
Cllr Hampton added: "It is encouraging to hear of the incredible cooperation from the families of critically ill patients during this time. We understand that this is a very difficult time so it's great to know everyone is following the life-saving restrictions in place."
For more information on coronavirus please visit https://www.wandsworth.gov.uk/coronavirus