Easter egg cheer for Wandsworth residents
Published: Friday, April 10, 2020
A delivery of Easter eggs, courtesy of Waitrose, will add some seasonal cheer to Wandsworth residents over the Bank Holiday weekend.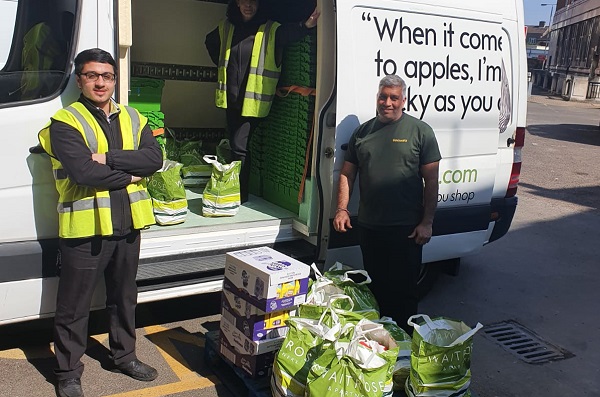 The Clapham Junction branch of the supermarket has made a generous delivery of food, including the Easter eggs, to the Wandsworth Civic Suite, where the council has set up a food distribution hub to supply the most vulnerable people in the borough.
Council staff are packaging up the food into parcels and delivering them, in conjunction with Age UK Wandsworth, to residents who can't get to the shops and have no-one to shop for them.
Generous donations of food from organisations like Waitrose are proving invaluable in helping ensure essential food and supplies are reaching the right people.
Ravi Govindia, the Leader of Wandsworth Council, said: "It is just incredible how so many people and organisations are donating food and working hard to get these food packages made up and delivered. I want to thank each and every one of them.
"This weekend we have received an extremely generous donation by Waitrose including a lovely touch of Easter eggs. That should put a smile on many faces of those having to spend this Easter weekend indoors."
He added: "We will continue to help the people we know of who need support and would urge anyone else who is struggling to get in touch. You can call our Community Hub on 020 8871 6555."
Age UK Wandsworth is always in need of more supplies and is keen to hear from individuals and businesses who can donate food and money to buy food. They are especially keen to receive tinned meat, fish, beans and fruit. Find out more.