Libraries are an online success during lockdown
Published: Tuesday, April 7, 2020
With lockdown restrictions firmly in place, Wandsworth Libraries have successfully elevated the online platform and have proven to be a digital hit with users enjoying eBooks, eAudio and other resources from the comfort of their homes.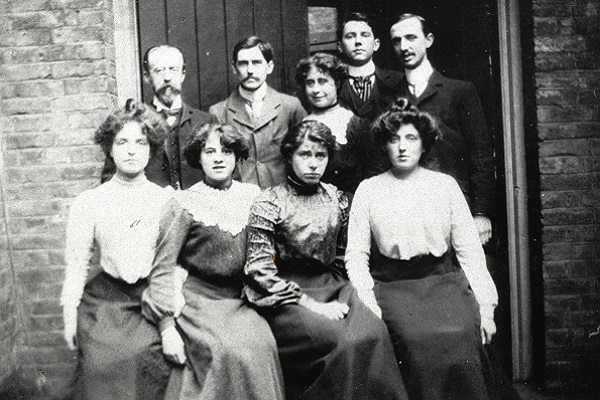 Since the lockdown began, Wandsworth libraries have seen an increase in new sign-ups to the online platform. Users have access to Libby, RBDigital and Freegal for eBooks, eAudio and music streaming. The library has also set up a new programme of live streaming including storytime, rhyme time and craft activities from the 'Wandsworth Librarians' Facebook page. There is also an ancestry resource where users can find out more about their family history, a recommended lockdown activity for families.
Councillor Steffi Sutters, cabinet member for community services said: "We are so pleased to see 175 new borrowers have signed up to the platform since the libraries closed to the public on 20 March 2020. The Libraries are reporting a 34 per cent increase in usage in online resources compared to last year with residents going online while they are confined to their homes."
"Reading books, listening to music or even looking up your family's ancestry are all fantastic ways to pass the time during lockdown. The services are not only providing users with entertainment and some comfort during this time but there are also great resources for those still studying or needing help with homework."
Cllr Sutters added: "It's great to see the library teams coming together and that we can continue to access services online. We also want to thank the library staff for their initiatives in creating a fantastic live streaming programme. We hope it can alleviate some of the entertainment load placed on parents with young children."
The Home Library Service is still delivering books, magazines and other resources to elderly and vulnerable customers. Wandsworth Libraries are accepting new customers via the following email hdls@gll.org. Customers who have received an NHS letter identifying them as vulnerable are also being prioritised at the moment.
To become a new member and access the online resources, residents need to complete the online form and then email the temporary code to libraries.administration@gll.org to receive their library card number.
Residents can also access Ancestry (via their customer accounts) and PressReader for newspapers and magazines.