Online help to get ready for work
Published: Monday, April 20, 2020
Wandsworth people looking for work can sign up for online training from Wandsworth Work Match, the council's job brokerage service.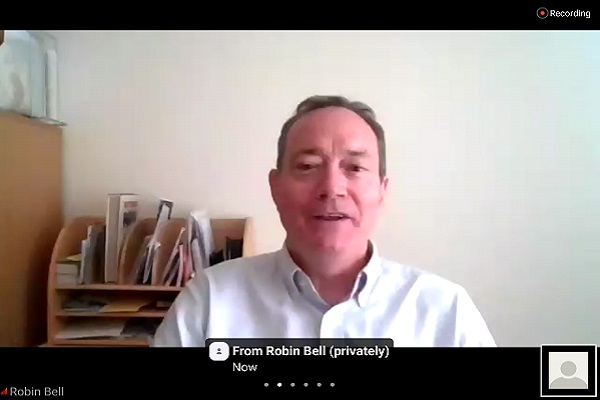 Room for Work is a six-week employment support training programme for people aged 40 and over who are returning to the workplace.
It is usually held at the Work Match offices, but the entire course has been shifted online. You can sign up now for the next one which starts on April 29.
The most recent Room for Work course was in its fourth week when face-face teaching was forced to come to an abrupt end last month, but the course leader Robin Bell was able to continue the course online via Zoom.
The majority of participants successfully logged in and were even able to take part in a mock interview. Anyone unable to access the course have continued to receive employment support.
Feedback from participants has included: "Attending the course via Zoom is almost as good as being present in the classroom. Special shout out to Robin for involving us a bit more by asking us questions throughout his presentation which even though it may only need a yes or no answer makes us feel more connected."
Another participant said: "I have found the course to be very uplifting and I have got a lot out of it. I know that we had to continue using the webinar due to the current climate and although it's not the same as all being in the same room, it is the next best thing. We have also been sent the slides from each meeting so can have a look at them at our own leisure."
Cabinet member for economic development, skills and employment, Cllr Jonathan Cook said: "A key part of the work of our Work Match team is giving jobseekers the skills they need to get ready for employment and I'm pleased course leaders have found a way to continue providing help during this difficult and challenging time."
If you want to sign up for the next course which begins on Wednesday April 29 email Sonia.wilson@richmondandwandsworth.gov.uk or call 07989448237.